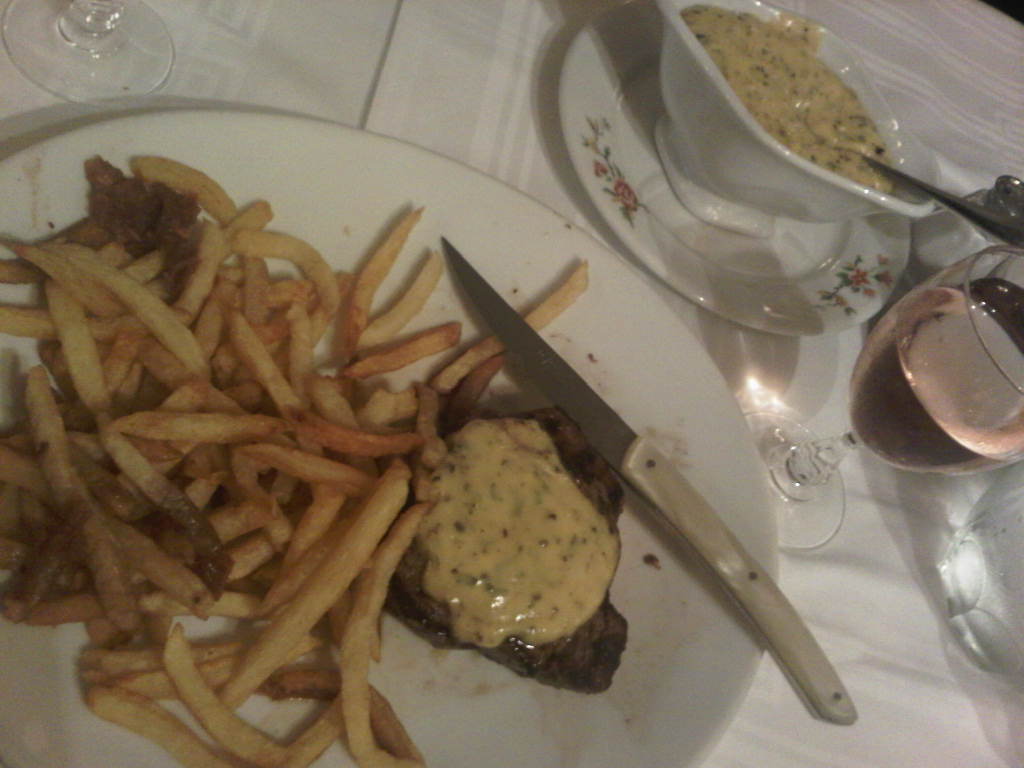 Oh so jealous Debi Lilly is in Paris for five weeks with her family, and taking cooking classes at Le Cordon Bleu.  When visiting the City of Lights, we both share a favorite restaurant – Chez Georges on Rue de Mail.  It's homey in feel, yet very authentic and traditional in technique and sauces.
Coeur de filet de bouef, avec frites et Bernaise.  Best spent 29 euros possible citywide.  Is that a rose spotted as well?
For more on Debi's adventures, especially while she is in Paris – www.debililly.com.