My dear friend Debi Lilly presents us with her last food notes from her trip to Paris.  But the great news is now she is BACK in Chicago and we can go and sip champers somewhere …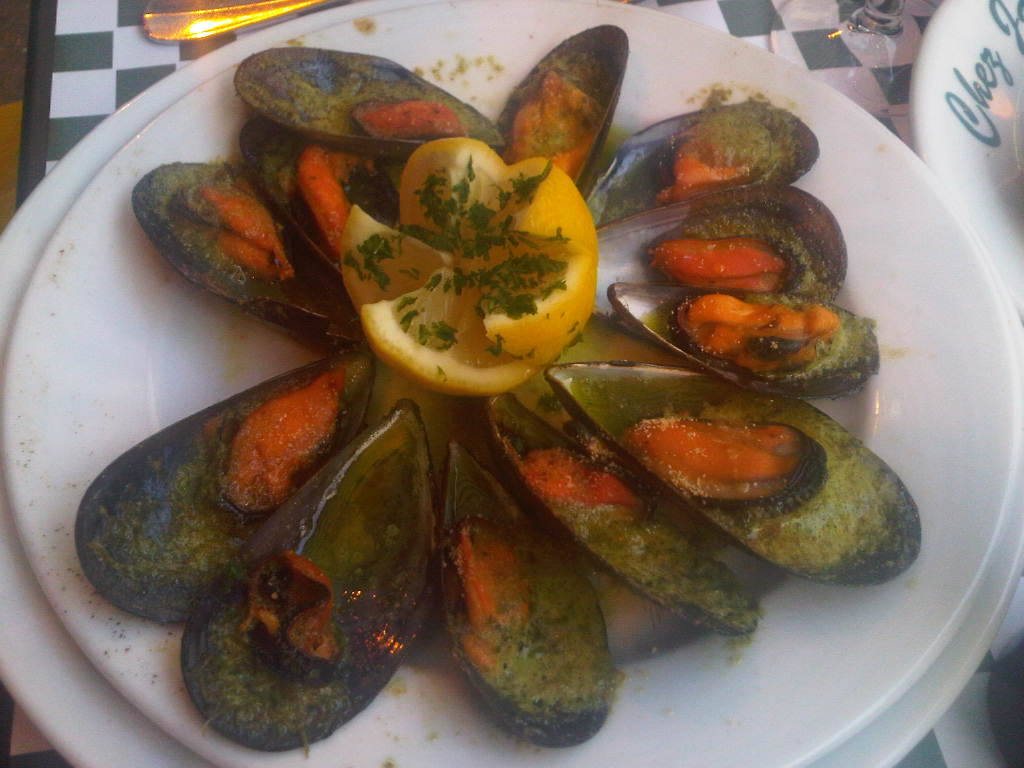 "Moules Provencal, baked in the style of the south with pesto and lemon.
Chez Janou is always my first choice of bistros in Le Marais, just steps away from Place de Vosges.
I always go early for lunch or dinner, as the patio is THE place to be.
It never fails – once seated, you look down for a minute at la carte, the menu, and by the time you look up again there are more people in line for tables than imaginable."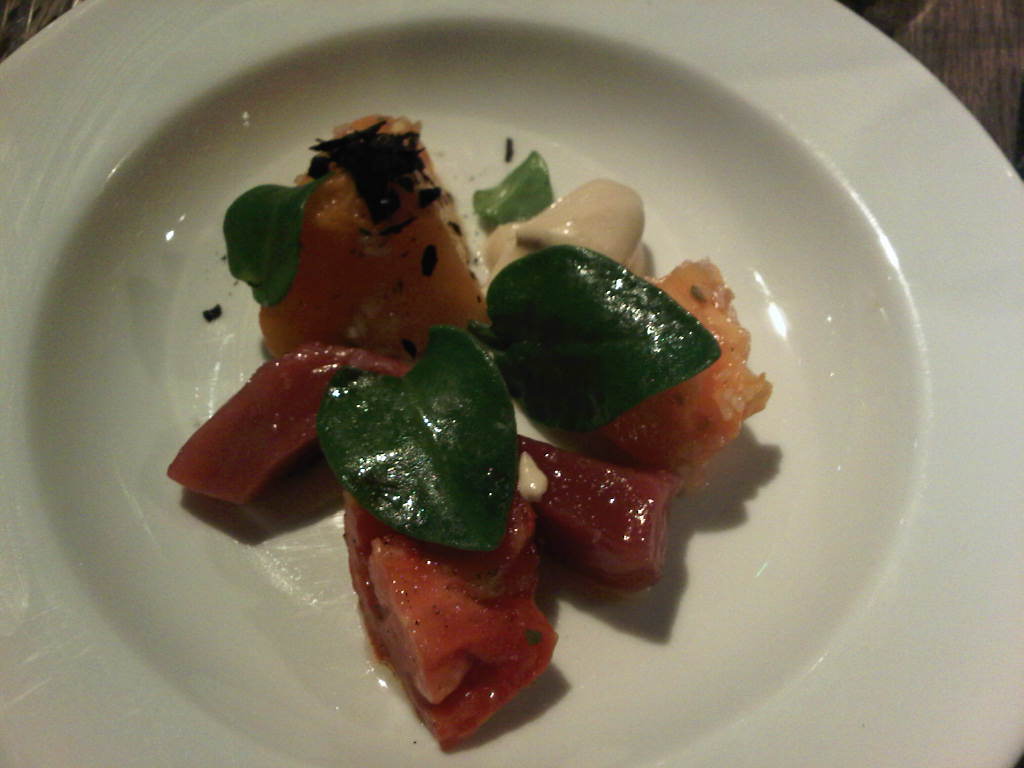 "Daniel Rose, Spring, Chicago's greatest gift to Paris
Market Salad with ahi tuna, red and yellow summer tomato, mozzarella, herbs and vinaigrette
TO DIE for."