This post is very ironic for me as I was just at Bandera last weekend  – for the burger which I think is one of the best burgers around, and was telling everyone about it.  Not that it's crazy, not that it gets served with extensive accoutrements.  It is simply delicious.  Allen Brothers ground beef (always a plus), soft french roll, lettuce, tomato, onion and already dressed with a bit of mayo, mustard and ketchup and some thinly sliced pickle.  This was taken at Bandera last weekend.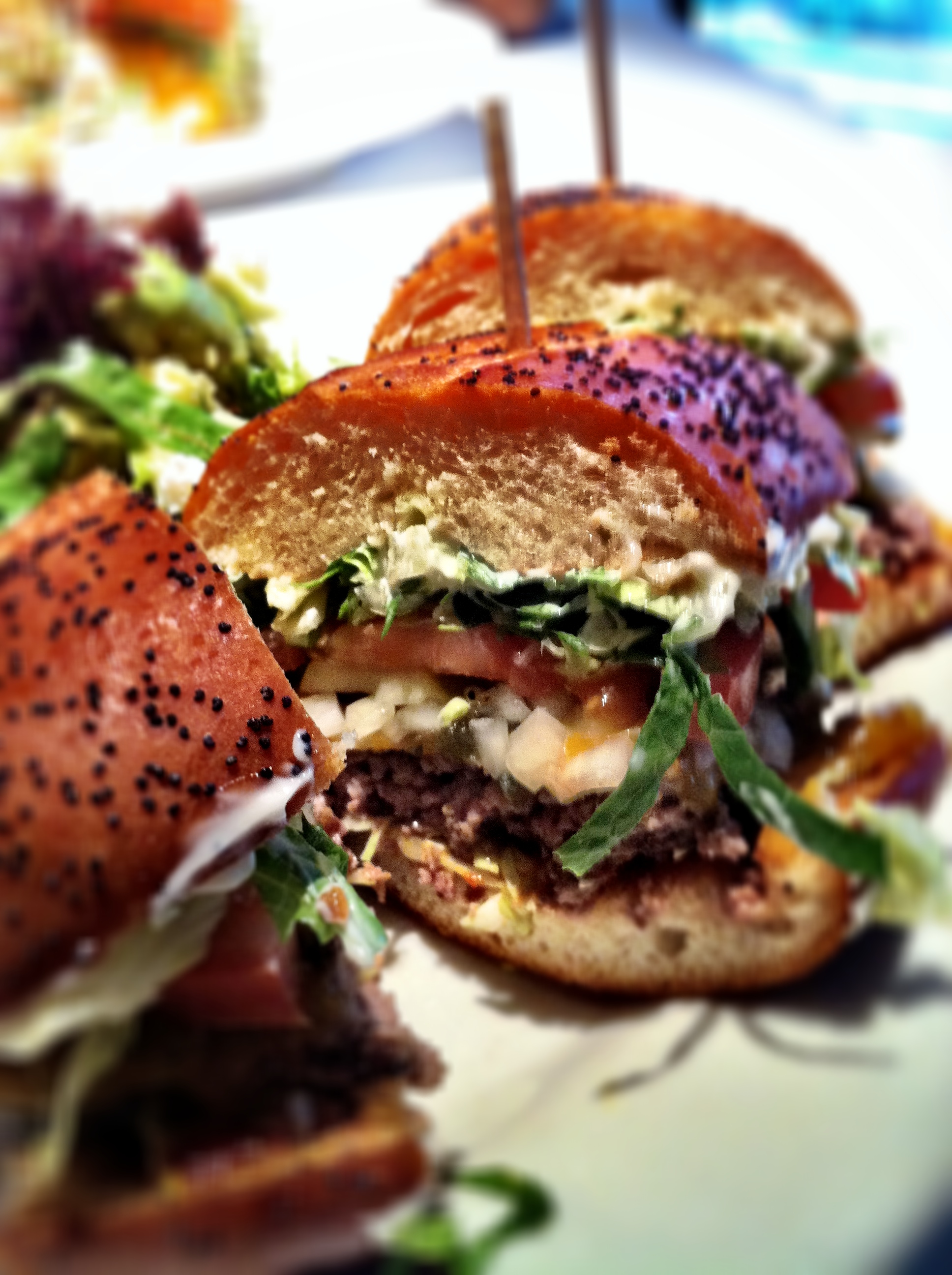 If there was a grilled artichoke competition – they would win too.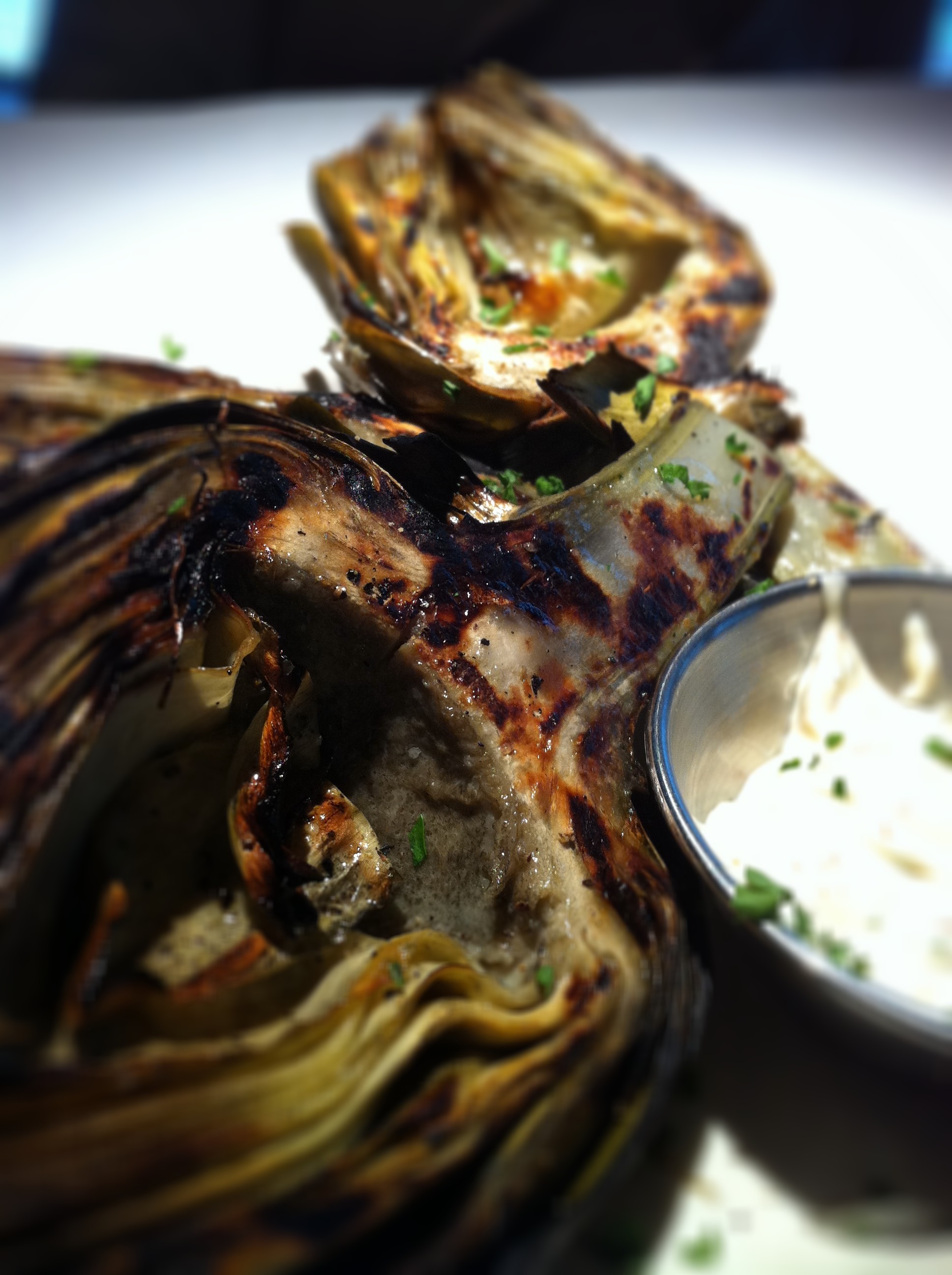 They are first steamed tender, then thrown on the hot grill for char, and served with remoulade.
The judges picked the winner – and the "people's choice" was won by Palmer Place.
To see more on the Hamburger Hop participants and judges as the kick-off to Chicago Gourmet – http://www.illinoisrestaurants.org/associations/2039/chicagogourmet/?page=484&bio=steve_coppolillo.
All the chefs wowed us – Rick Gresh from David Burke's Primehouse, the team from Jake Melnicks, Ryan Pitts from RL, Kevin Hickey from the Four Seasons (loved the bellini milkshakes), and Rey Villalobos from Table Fifty-Two. It was fun to see everyone, and meet the Bon Appetit team.
I'll be there emceeing demos today and tomorrow – hope to see you all there!