Most people will be going to the newly opened Barrelhouse Flat for Stephen Cole's vast array of old school artisanal cocktails and punches served to you table side.  They do make the perfect Brooklyn cocktail with rye whiskey and orange bitters, and serve it in a frosty glass.  However, I will be going there for the food – delicious bites of deviled eggs and a sweetbread snack.
Double deviled eggs with ham and tobacco onions.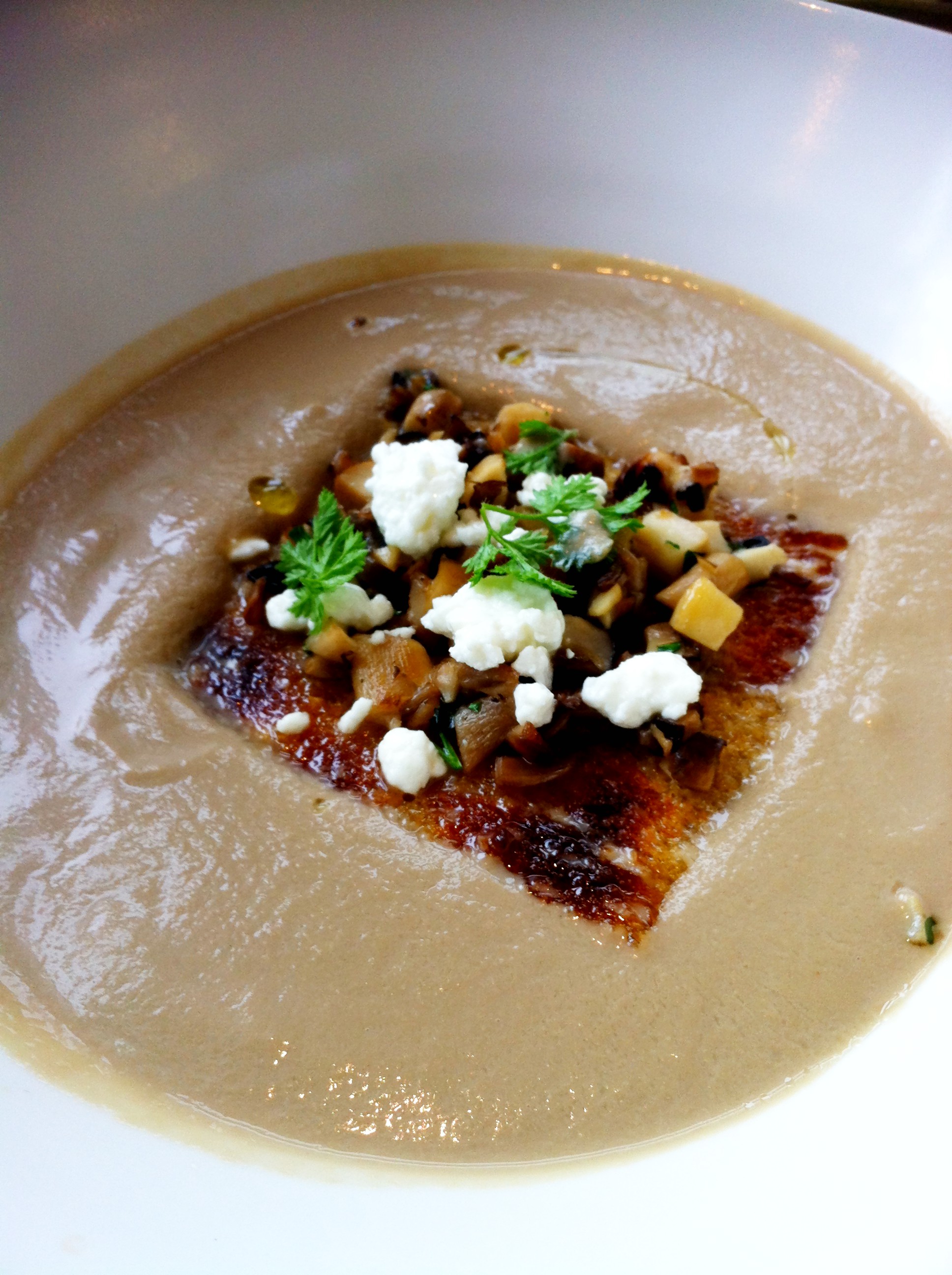 Blue cheese and mushroom beignets with peppercorn gastrique.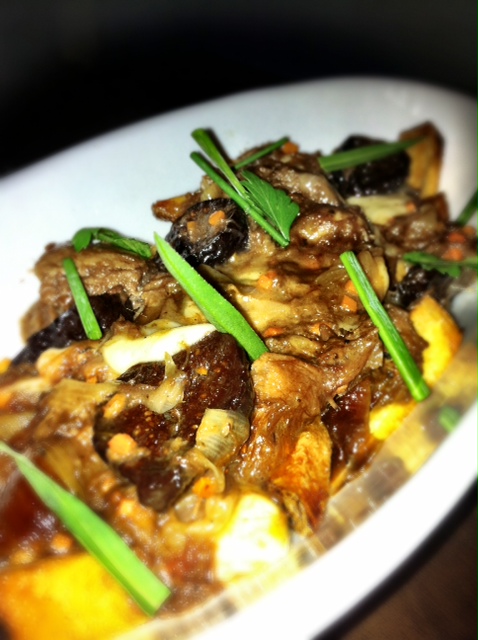 Pig face poutine with roasted fig, shallot and hand cut fries.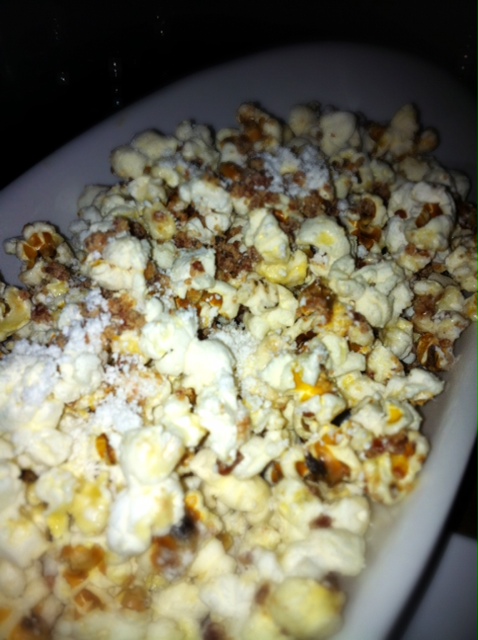 Bacon Popcorn.  Salty, buttery and smokey.
Dips and Spreads:  French onion, chipotle sweet potato (with a kick) and snappy cheese (quite snappy with horseradish).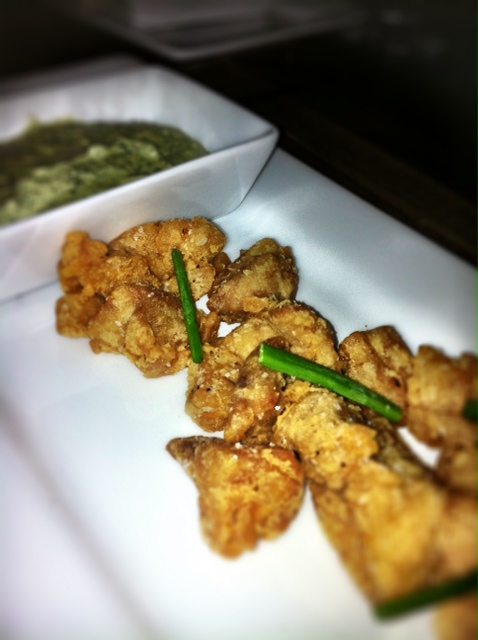 Sweetbread bites with Green Goddess.