We celebrated our Ham Independence with Chef Tony Mantuano at Bar Toma along with Herb Eckhouse visiting from La Quercia.  Herb has been making award winning hams and prosciutto in Iowa since 2005.  It's the kind of thing when I see La Quercia products on a menu – let's just say I get kind of excited!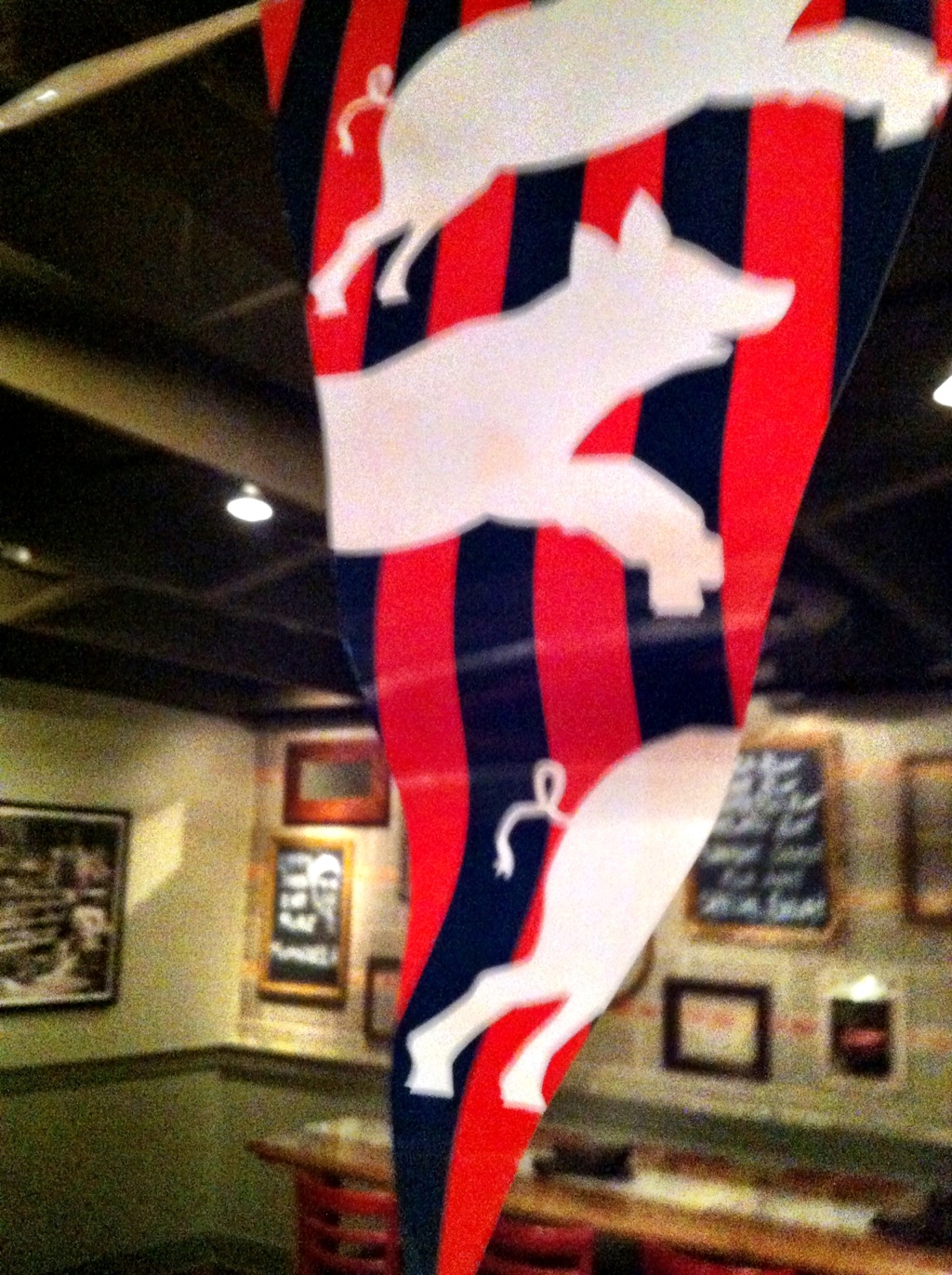 Pig Banners.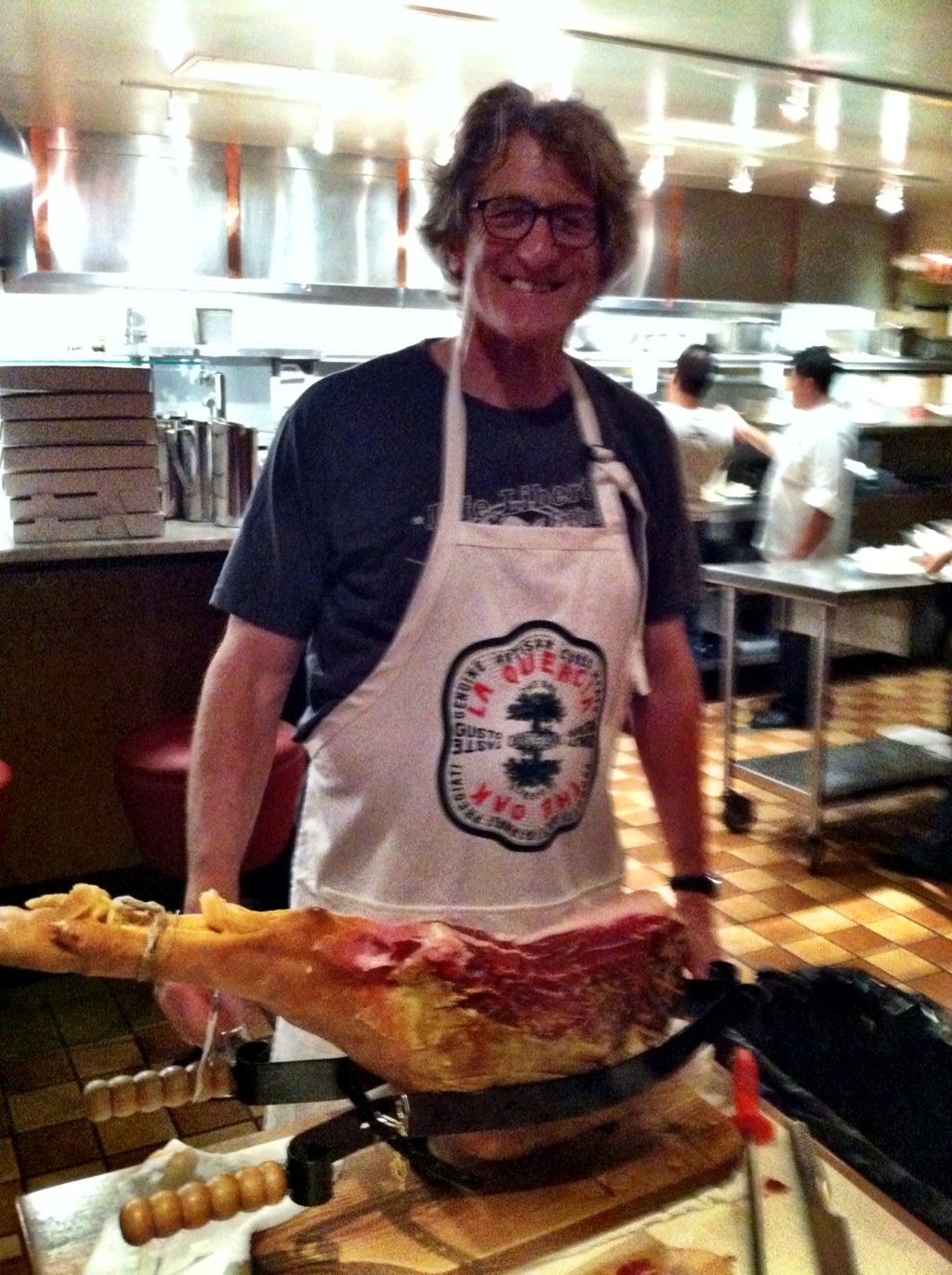 Herb himself showing off the the acorn edition ham.  The pigs were fed acorns, resulting in a richer and nuttier flavor similar to Spanish ham.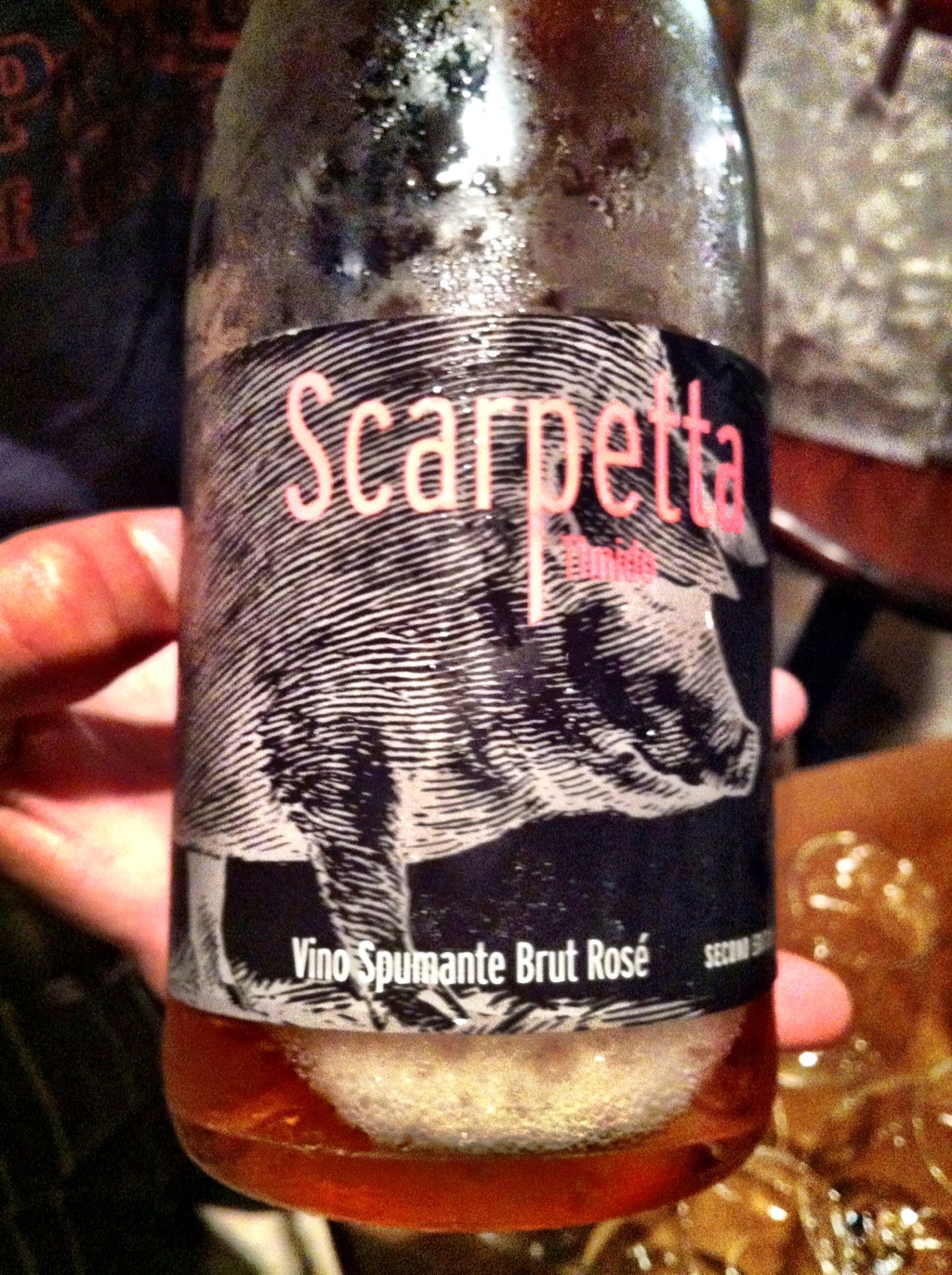 Lucky for us Cathy Mantuano picked all the wines for the pairings, inlcuduing this Scarpetta Rose Spumante.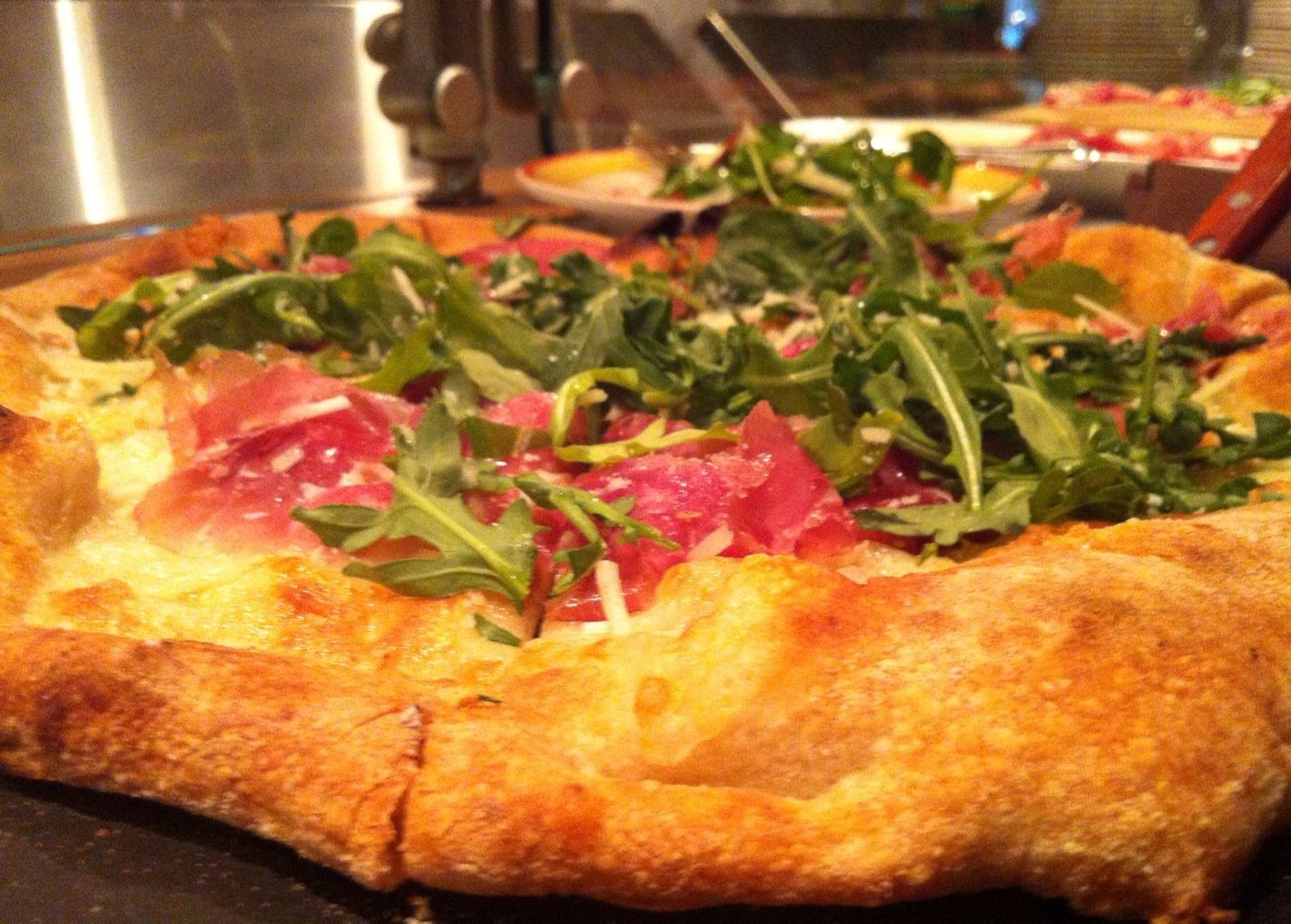 The best pizza on the menu – the DOTTORE with La Quercia prosciutto, arugula and mozzarella.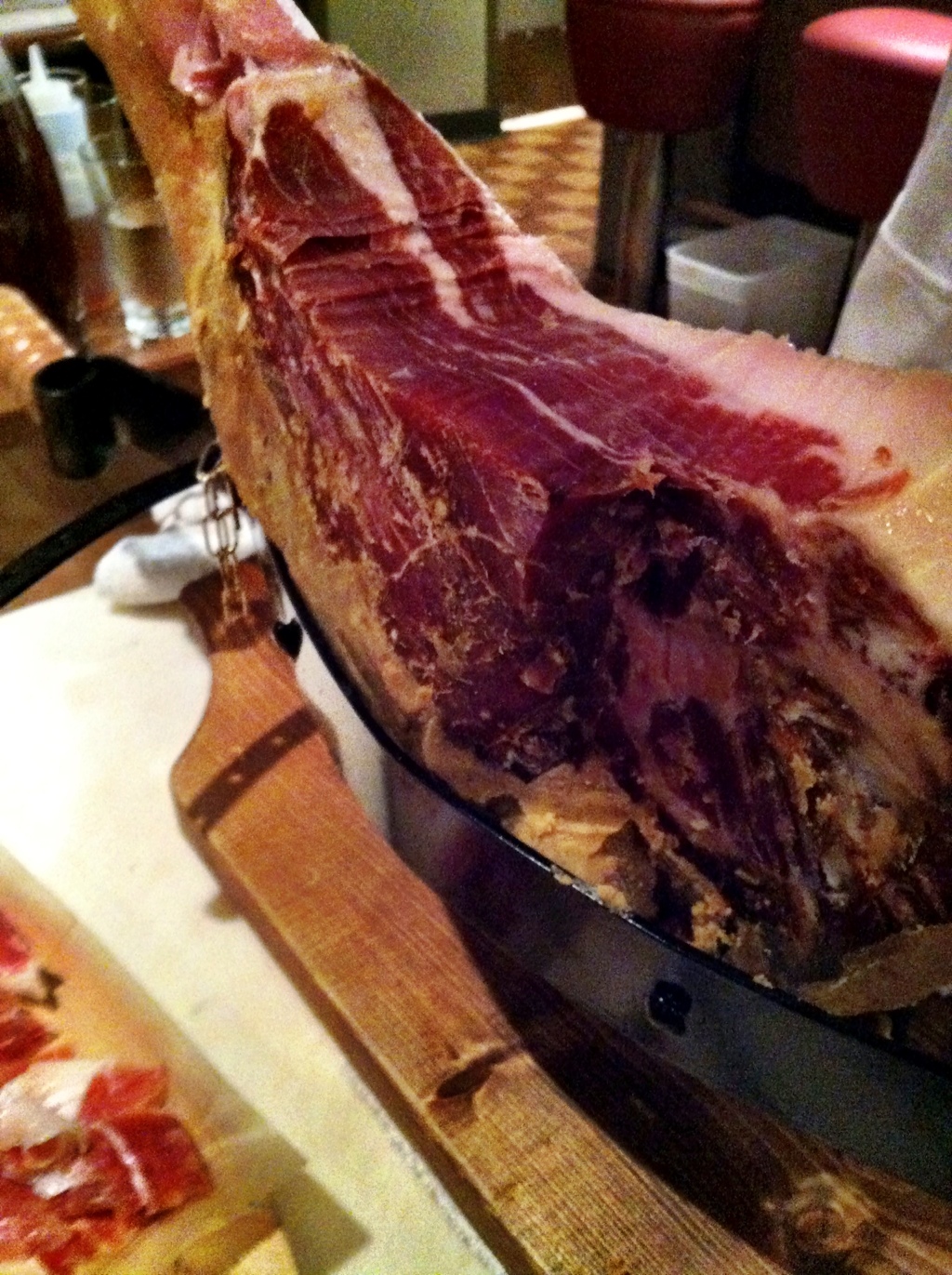 "Acorns have been associated with superior dry cured meat for centuries, and we are proud to be the first to bring this tradition to the United States.  For the last three months of their lives, the fortunate Acorn Edition pigs eat a diet of 60% acorns. We generally buy the whole pigs, so in late fall, we begin the traditional country cycle of curing as many cuts of meat as possible. The aging rooms fill with guanciale, coppa, lonza, lardo, pancetta, prosciutto, spallacia, and even a few sausages. Throughout the next twenty four months, each item is meticulously cured and released to our customers, culminating in the crown jewel of cured pork: acorn-fed prosciutto!" – La Quercia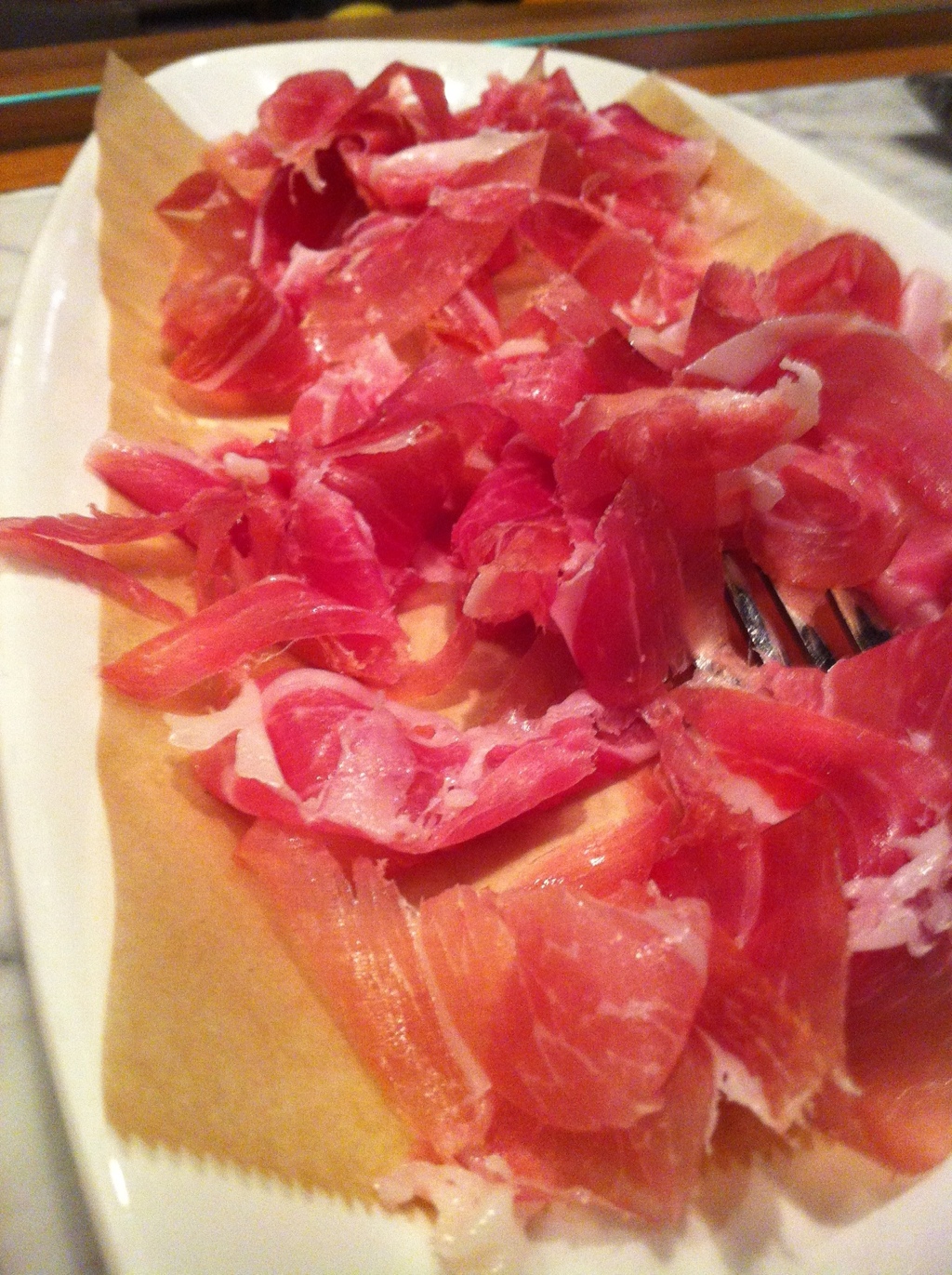 Hamming it up – it was such a great night and fun to meet Herb from La Quercia.