FoodMafia CEO and Founder Stacy Johnson is a lover of good eats. Being a Godfather of all things tasty, when she says consulting Chef Gene Kato's newly launched menu at Red Violet is excellent, you know she is speaking the truth.
This was an excellent dinner. The food, the service, the setting, and the company!
To start we tried the ginger mojito and lychee mimosa. Both were good. We were given raw garden vegetables with chinese miso dip. A nice lite and healthy way to start. We tried the hamachi carpaccio with ginger, chive, chinese vinegar and crispy shallots. My favorite were the tuna tacos, tuna tartar in a taro shell topped with avocado and pea sprout salad. I love this, they did not skimp on the tuna!
Our next course was the diver scallop salad with poached scallop, zucchini, and sichuan pepper dressing. By the look of it I wasn't sure how much I would like it but the dish was excellent, especially the scallops. We also had the Tea Smoked Duck Breat served with black garlic soy and hot mustard. The duck was good.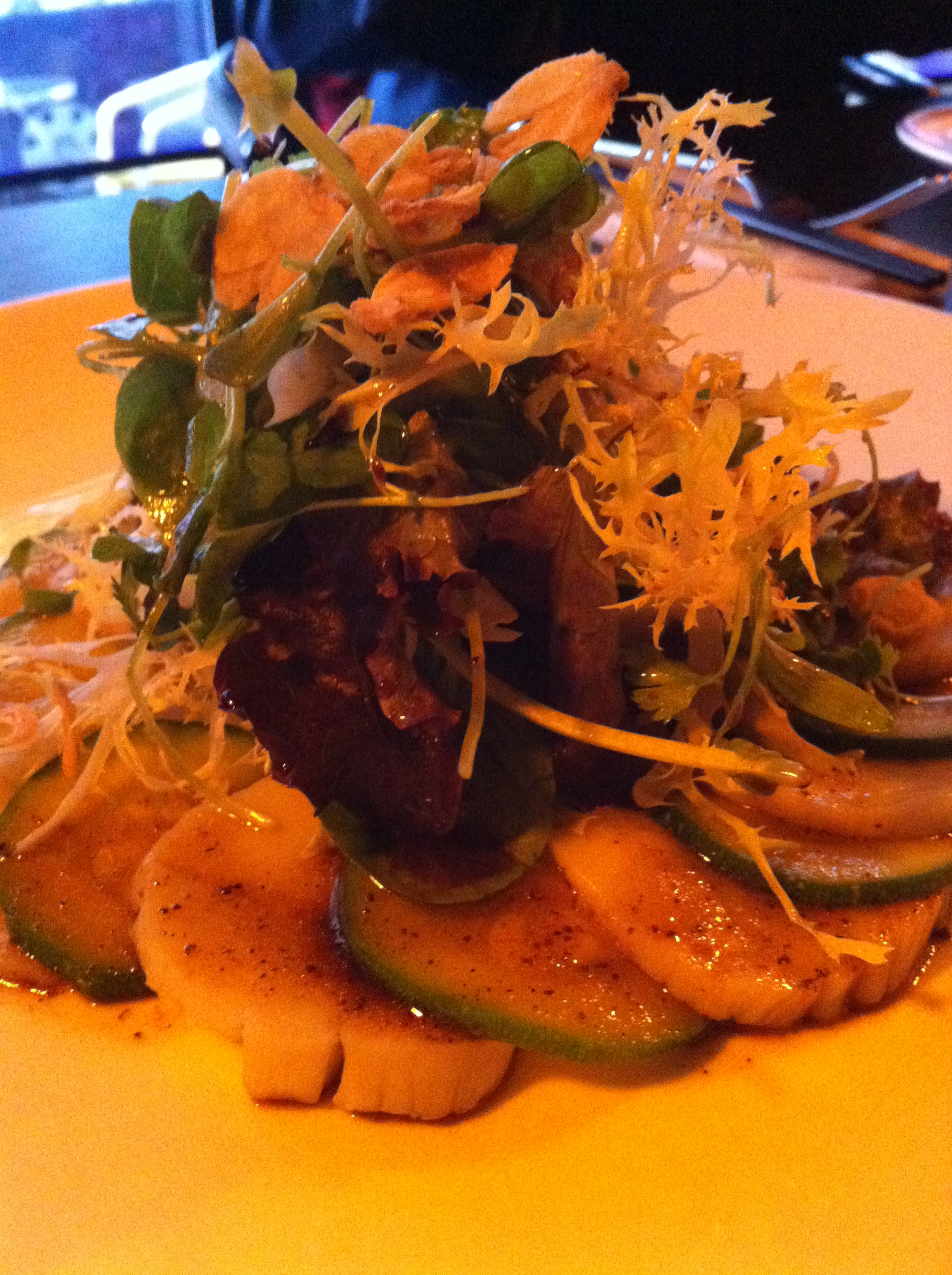 Next we had the Calamari which was a huge hit at the table. Made out of cuttlefish, it isn't your typical calamari. The wok fried pork dumpling served with xo sauce was good. Maybe a little salty for my taste but good. The steamed bun was great with the soy briased pork belly, pickled daikon and hoisin sauce.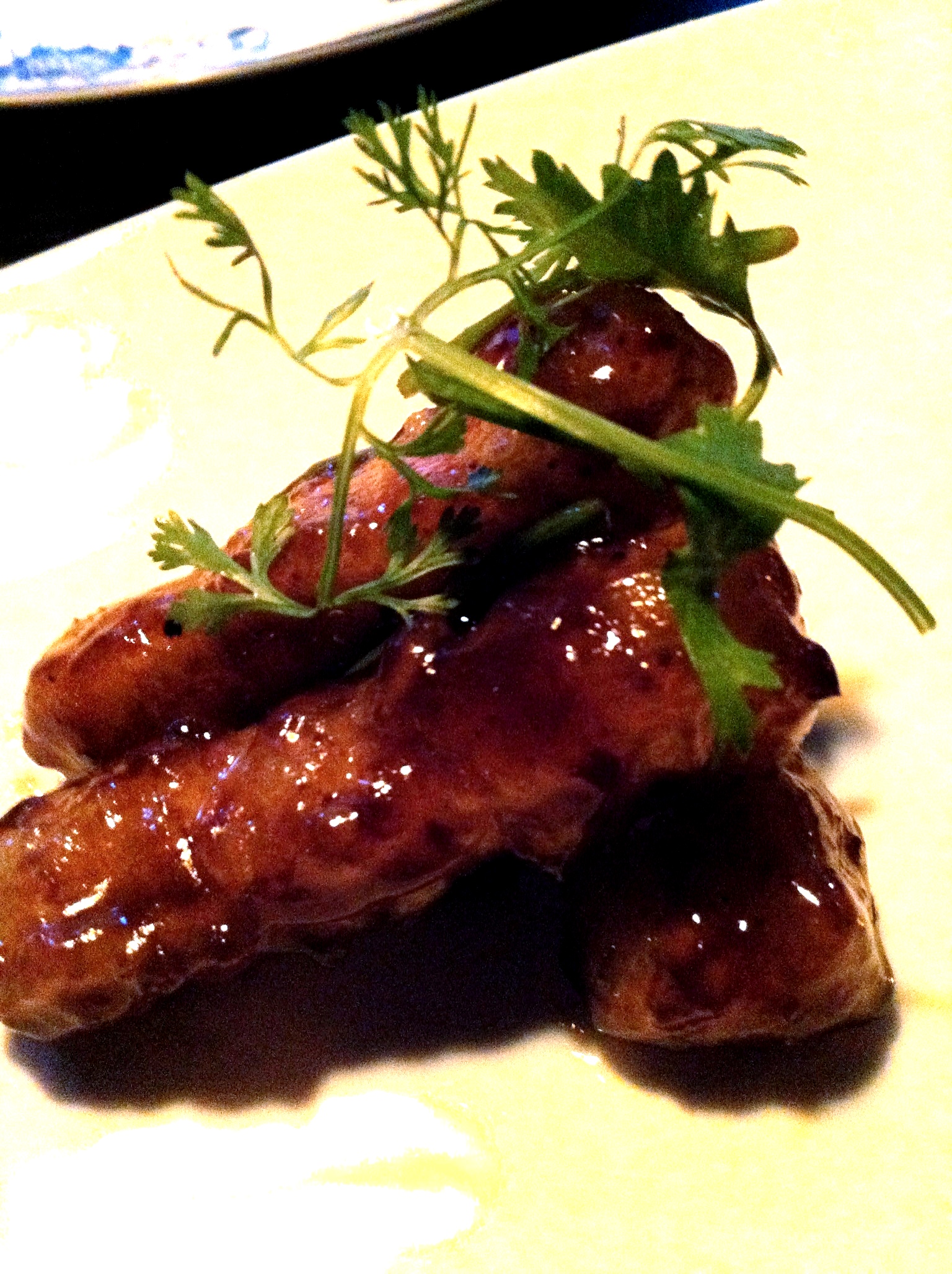 We then had the Wonton Soup. The presentation for the soup was great. It had a shanton broth with duck dumpling, black tip mushrooms, and fried ginger.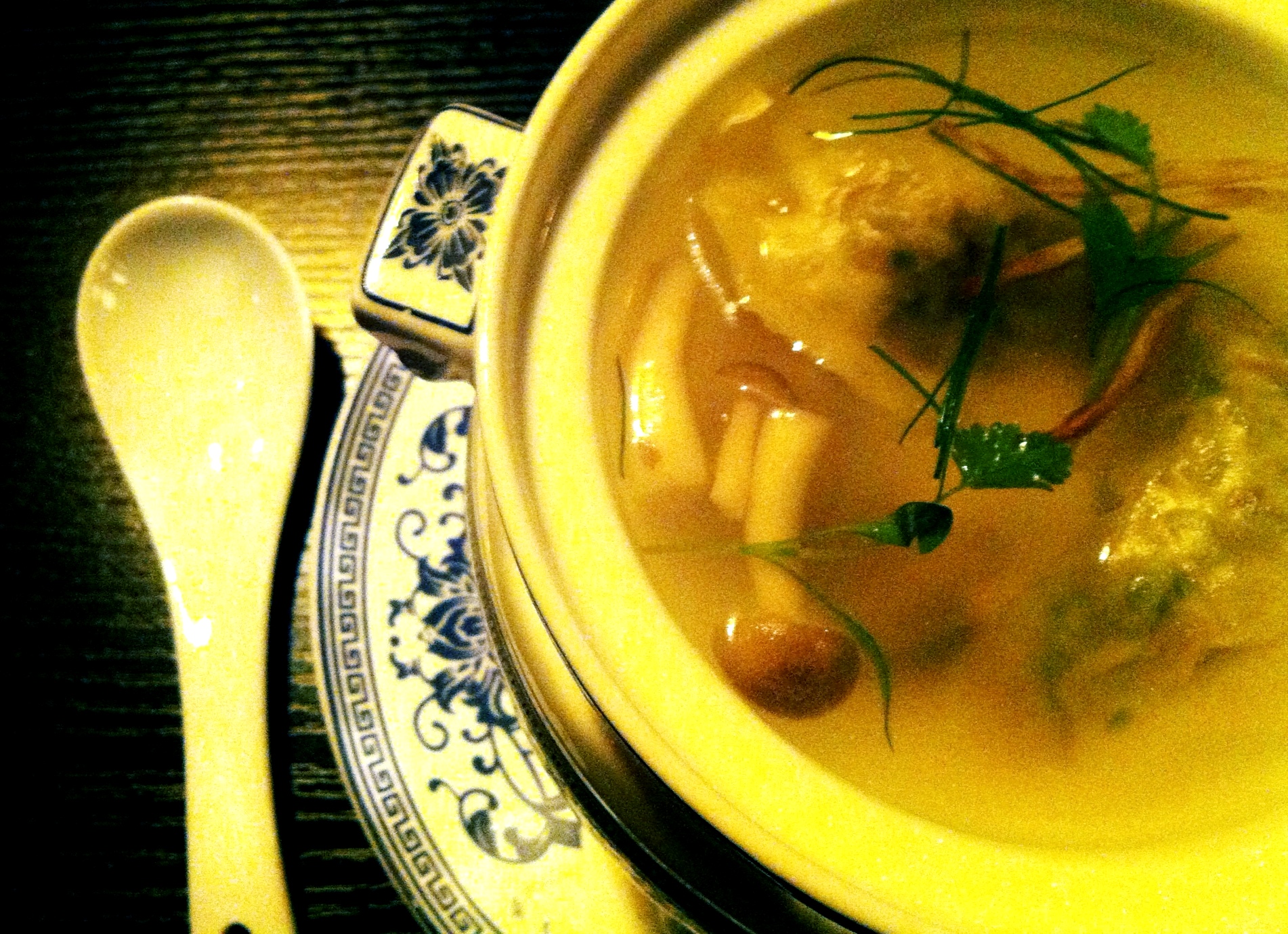 We then had the fish course, flash fried bass served with pepper sauce, mushrooms, and pea sprouts. The fish was cooked well with a fun presentation.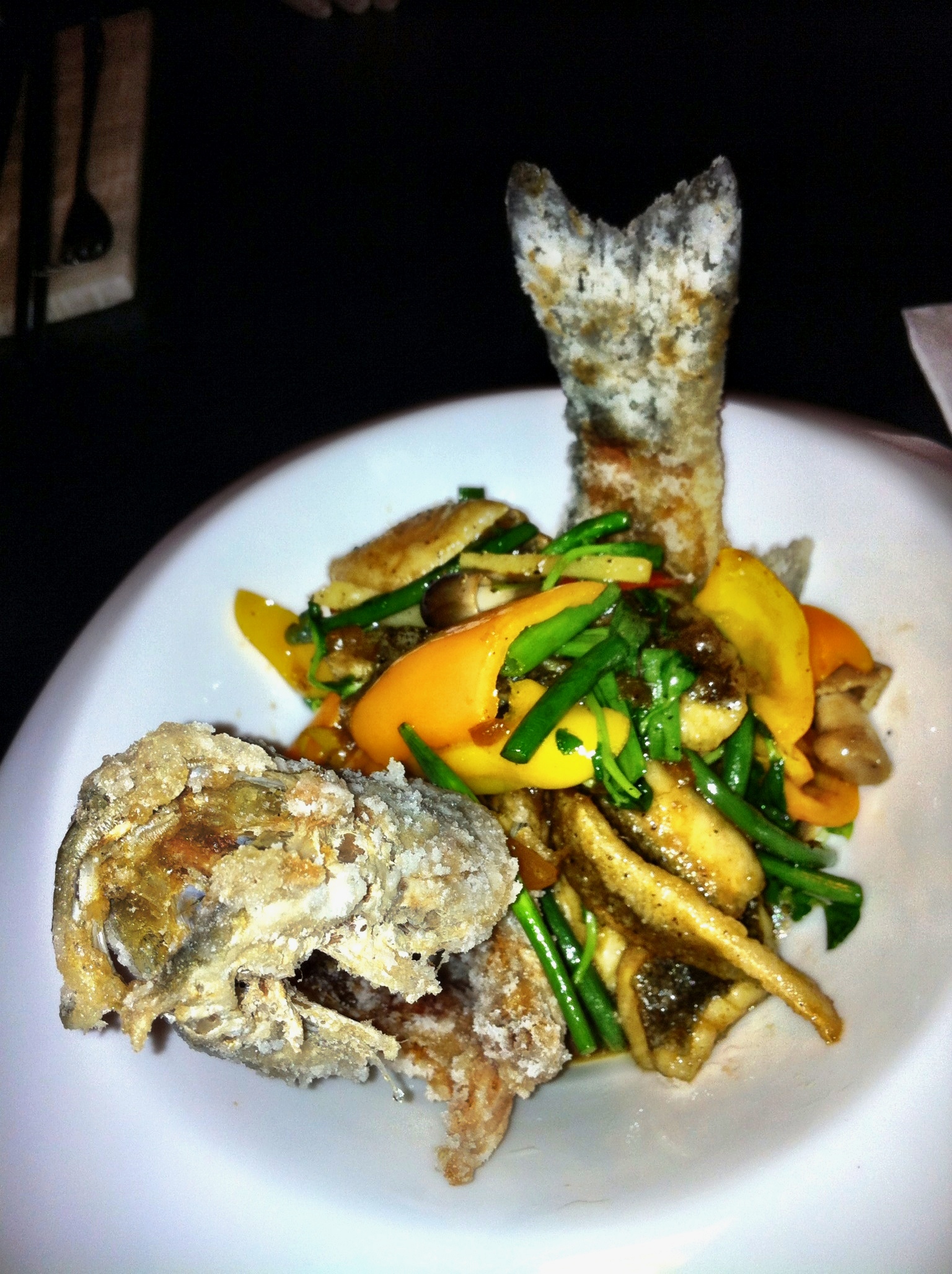 Then we moved to the gift wrap salt steamed chicken with shitake mushroom and ginger scallion. It is served in a plstic bag that you unwrap to expose the food. The ginger scallion was my favorite but the black bean sauce was also good.
For the Filet Mignon, it was wok seared with pistachio, spring onion, spicy soy glaze served over a potato baked bread basket
Desserts
The Chocolate Symphony had an amazing presenation and you tasted different flavors and textures each time you had a bit. The almond Panna Cotta was good. Not sure I would order it again comepared to the other two but I did really like the almond cookie itself. The Tea & Doughnuts were AMAZING. White chocolate-lychee filled doughnuts, served with black tea semifreddo. The presentation and the food were great!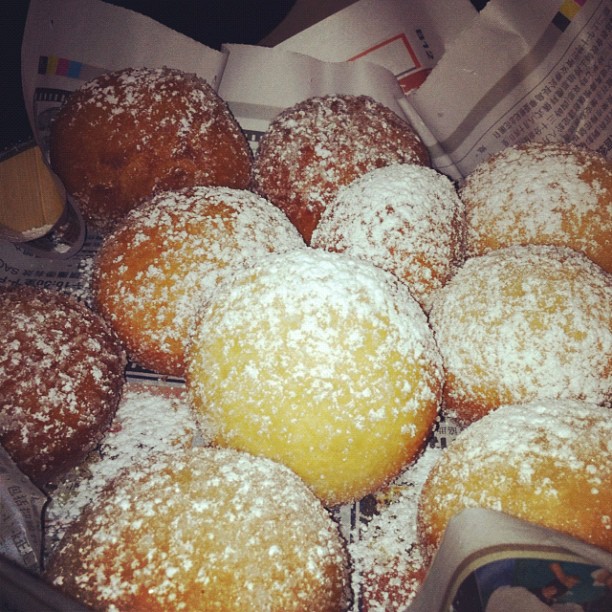 Some of the drinks were on the sweeter side but I always like a Lychee Martini (without the pineapple juice), it takes me back to drinking them in China!
Every Monday TheFoodarazzi features some of their favorite food shots and reviews from FoodMafia.