Lunch meeting at Bar Toma on a cold winter day in Chicago.  The Kale Salad was a standout – beautiful colors and flavors.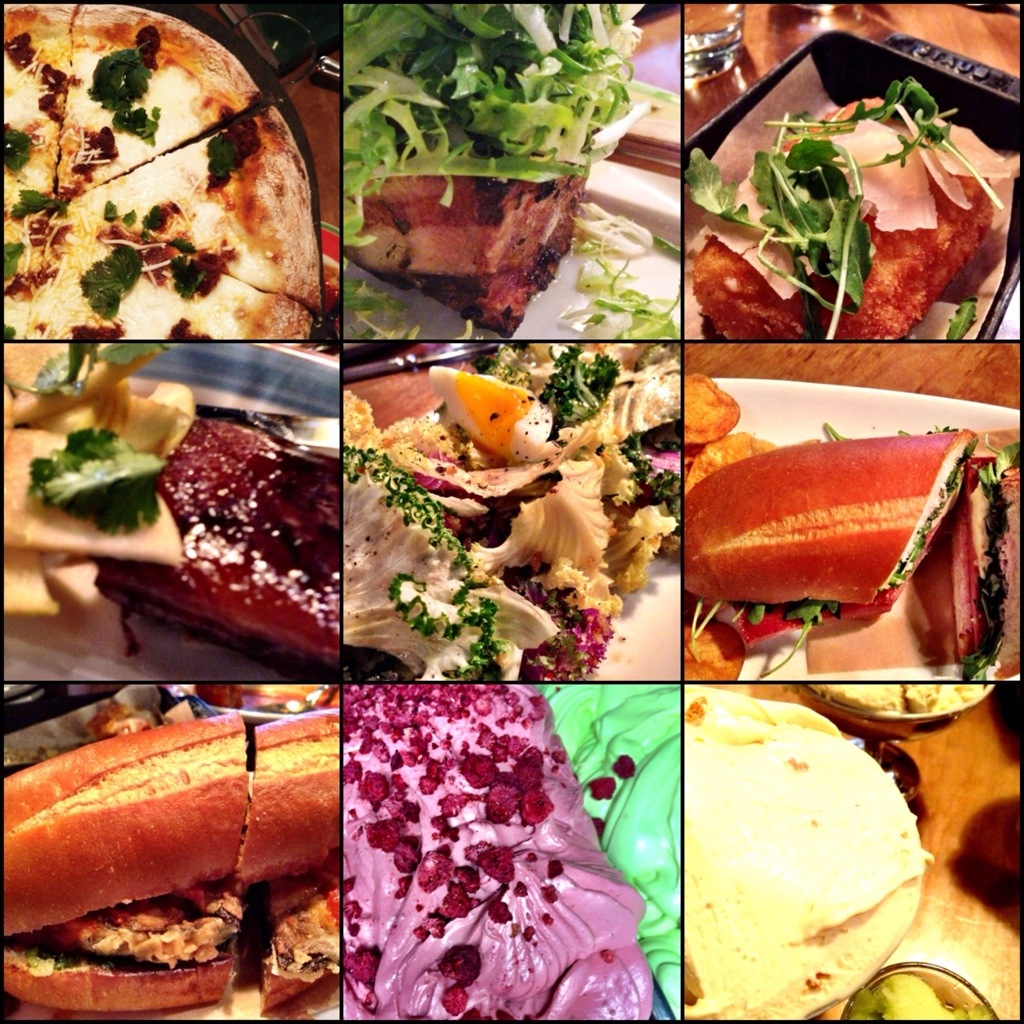 Follow along from left to right.
The Spaniard Pizza – with chorizo, cilantro and Toma Cheese; Crispy Veal Breast with Chimichurri; Fried Cheese for Grown-Ups
Pork Belly; Kale Salad with Garlic Breadcrumbs and Anchovy Vinaigrette; Effy's Mortdella Sandwich with Pistachios, Ricotta and Arugula
Eggplant Parmigiana with with Smoked Mozzarella and Spicy Tomato Sauce; Gelati; My Favorite – Amaretto Gelato, with a shot of Basil Sorbetto.