We all know Mondays can be the WORST. But now they just got so much better – at Industry night at the Spiaggia Bar. Start your week off with Stuzzi & Spritz aka Snacks and Spritzers.
Mondays, from 4:30 till close at the bar, Spiaggia's amazing pastas, Italian beer and wines by the glass are all half price.
Not in the industry industry – don't worry everyone is welcome!
Me enjoying the 2008 Barolo, Grasso, La Morra, Piemonte.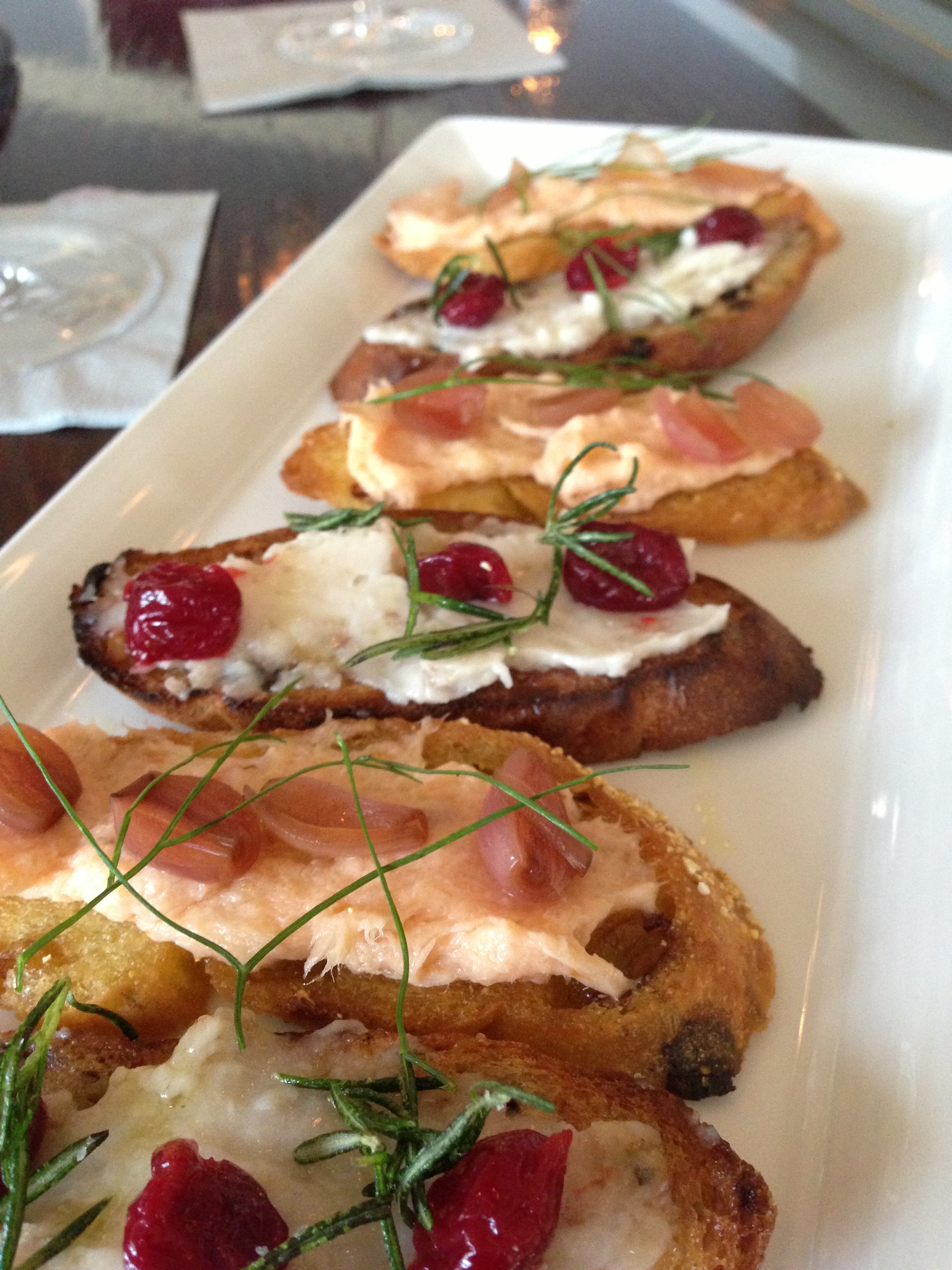 The Stuzzi from last week – smoked salmon rillette with pickled onions on fennel-raisin crostini and house cured lardo with sour cherries and rosemary on walnut crostini.
Ci Vediamo al Bar!