Meals On Wheels Chicago's Celebrity Chef Ball celebrated its 25th Anniversary this year – and it was such a night to remember.  Meals on Wheels Chicago provides funding to programs that support home-bound senior citizens and people with disabilities, allowing them to continue to live independently in their own homes, with dignity and self-respect.
We totally lucked out at the dinner and were assigned a rock star team at our table including Chef Rick Gresh of David Burke's Primehouse, Chef Aaron Browning of Tavernita, Chef Jeffrey Mauro of JAM, Pastry Chef Dana Cree of Blackbird, Revae Schneider of Femme du Coupe and our hostess with the mostess Liz Grossman with Plate Magazine.  They all made our dinner special – and we had the chance to chit chat and watch them as they prepared the meal.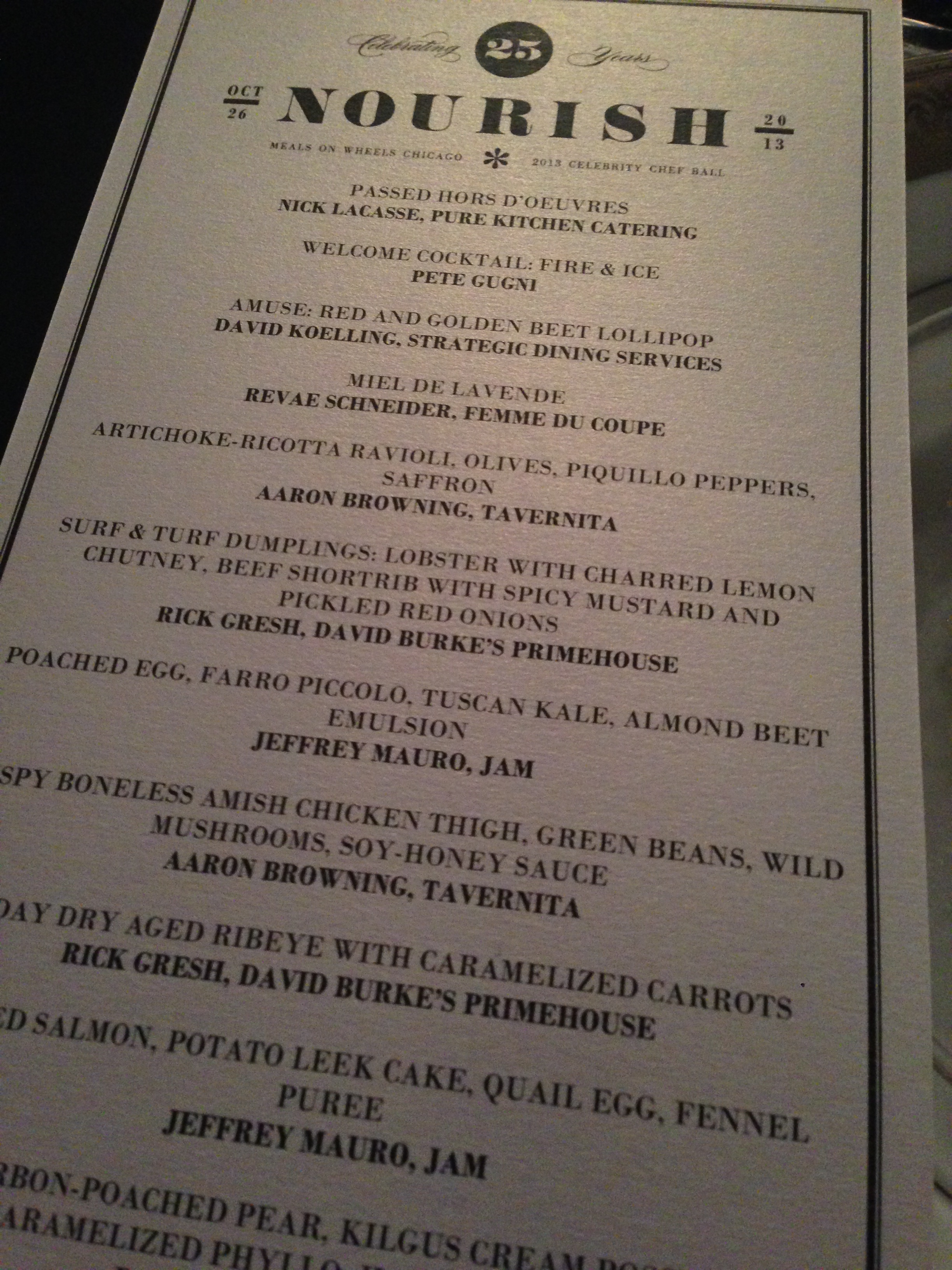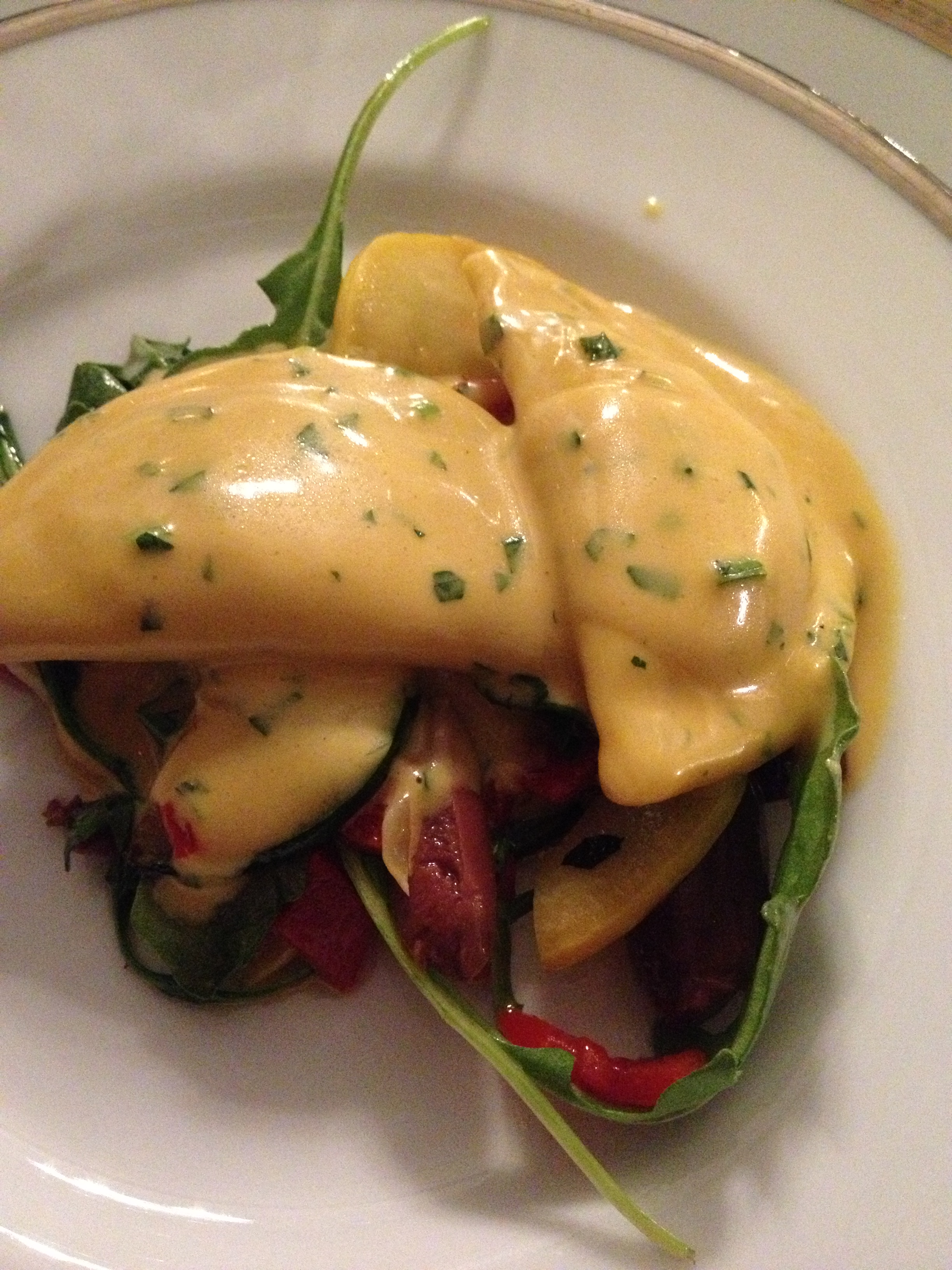 We started out with Artichoke-Ricotta Raviolis with Olives, Piquillo Peppers and Saffron from Chef Aaron Browning.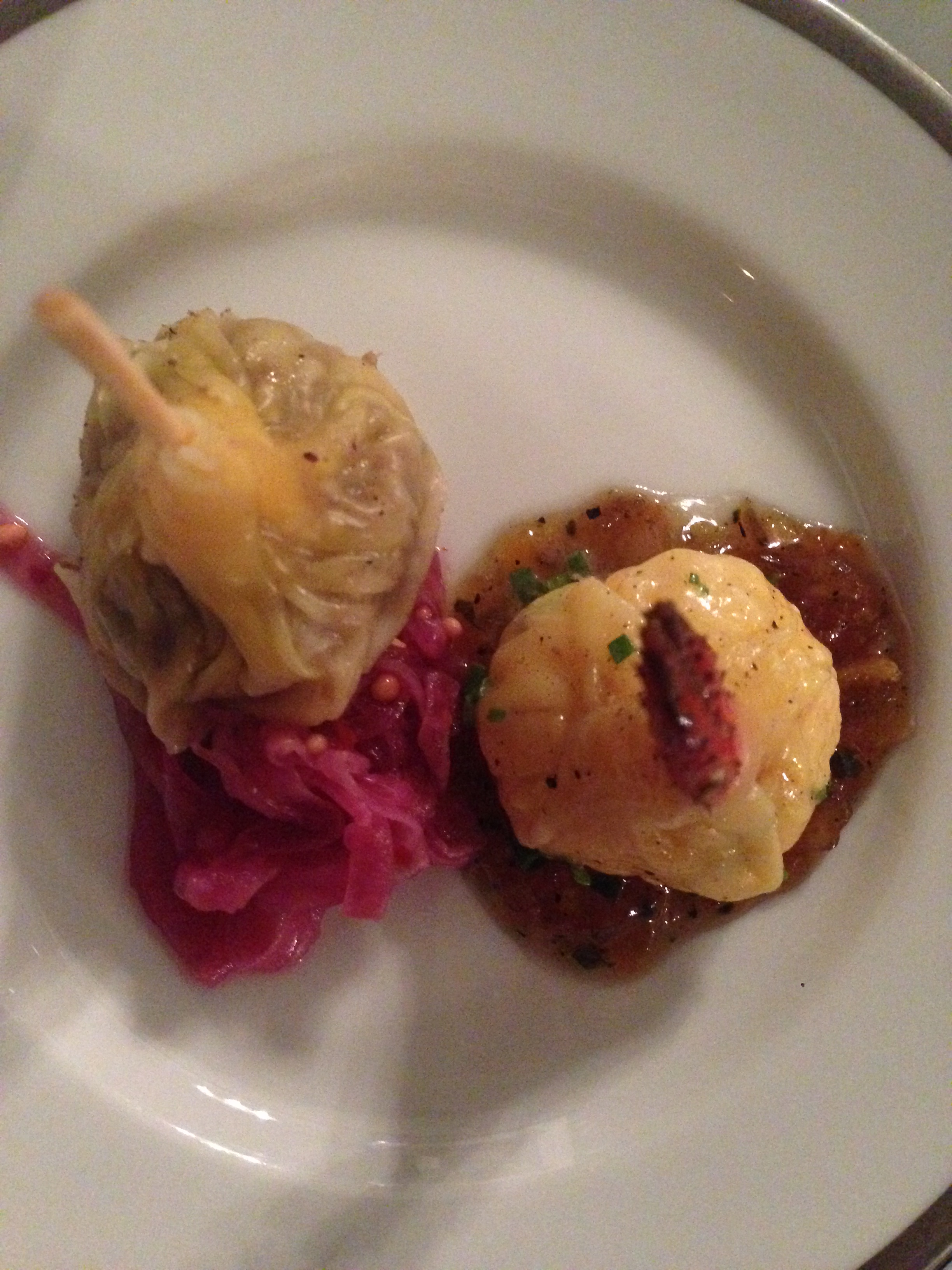 A signature dish from Chef Gresh at David Burke's Primehouse – Surf & Turf dumplings: Lobster with Charred Lemon Chutney and Beef Shortrib with Spicy Mustard.  He was even kind enough to pass around seconds of this crowd pleaser.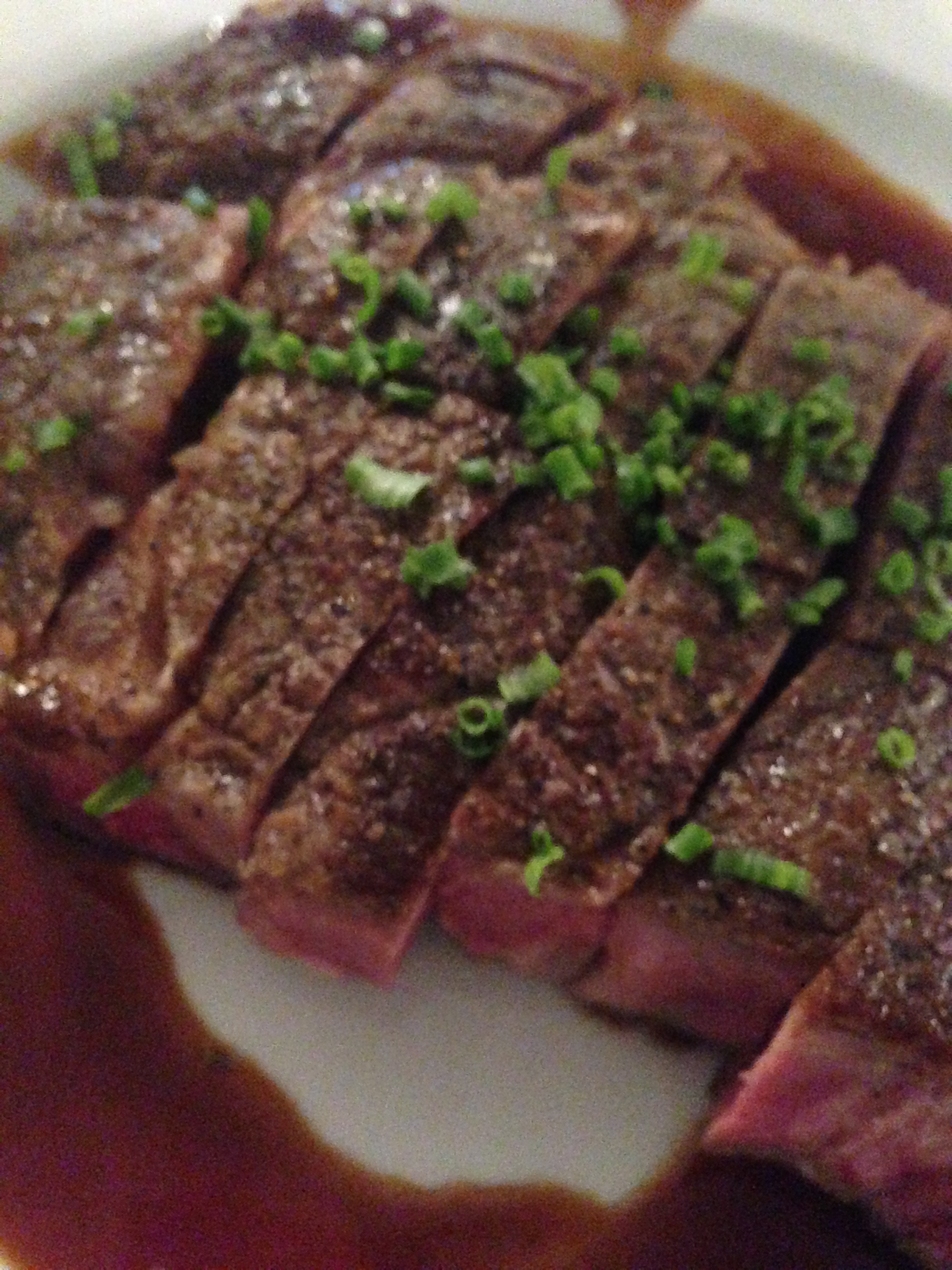 One of my all time favorite dishes, the 55-day Dry Aged Rib Eye from David Burke's Primehouse, cooked to perfection.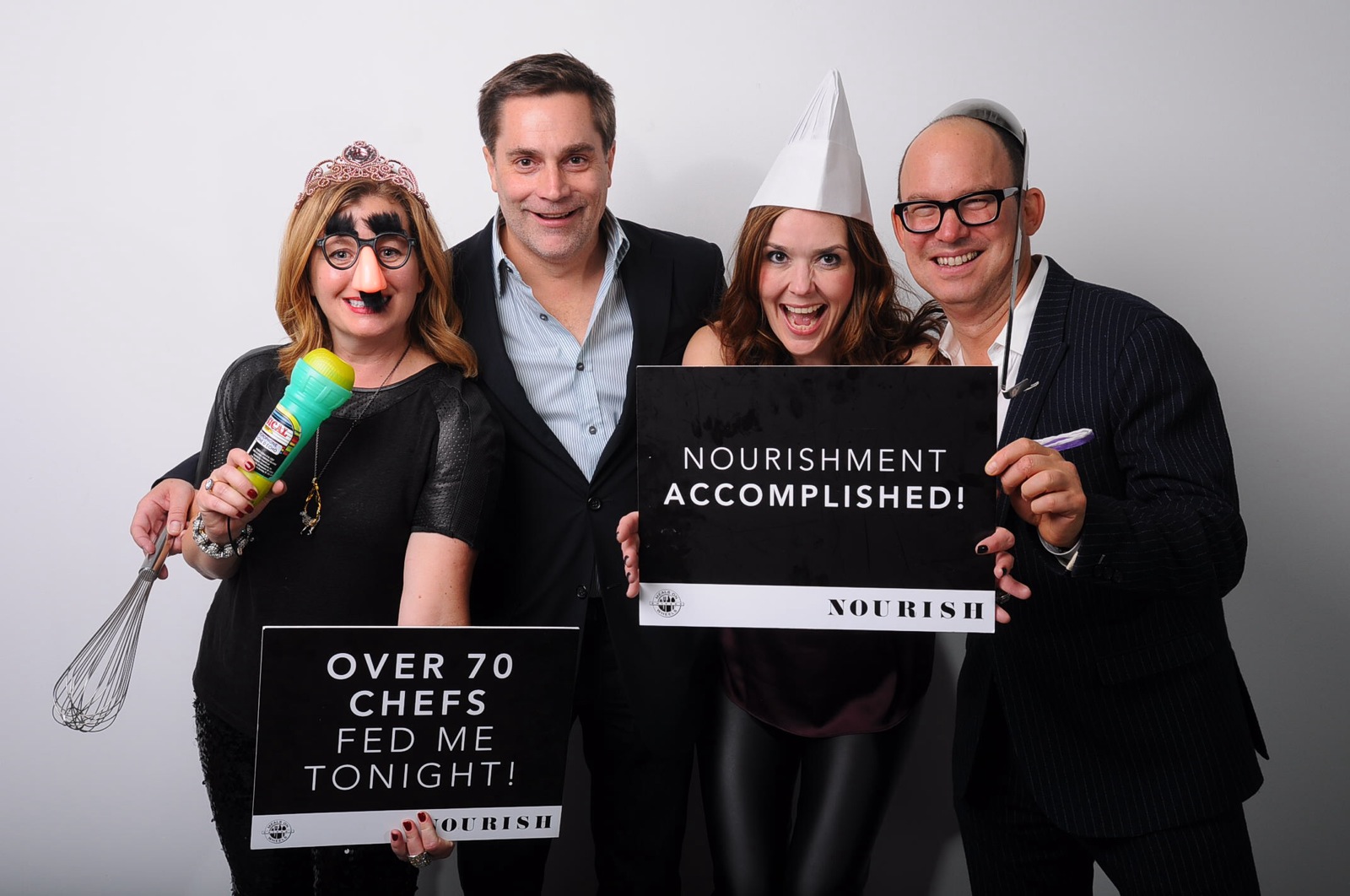 And of course there were great photos and PIC (partners in crime) Kiki Luthrighausen and Lorin Adolph. Not to mention #billytisthebest scored us a great food trip to San Francisco from the silent auction, with an amazing dinner at SPQR and a signed book from Chef Matthew Accarino - we'll be seeing you soon!
The event was also sponsored by William Grant & Sons, so the mixology team was really put to the test and created unique cocktails from the William Grant portfolio. Revae made this one in particular with Sailor Jerry. It was so good we had to have two.
Sarriette
1.75oz Sailor Jerry
.75oz Lemon Juice
.75oz Ginger Zest
.75oz Lustau Rio Viejo Oloroso
Glass wash Combier Kummel
2 Dashes Regan's Orange