From the minute you walk into the warm atmosphere of The Bristol and try one of their deliciously crafted cocktails, you know you are going to have a great night. With Executive Chef Sean Pharr behind the line and at the helm of the kitchen, you can't go wrong with anything you may order. I know, because we tasted the entire menu last Saturday night! And it was amazing.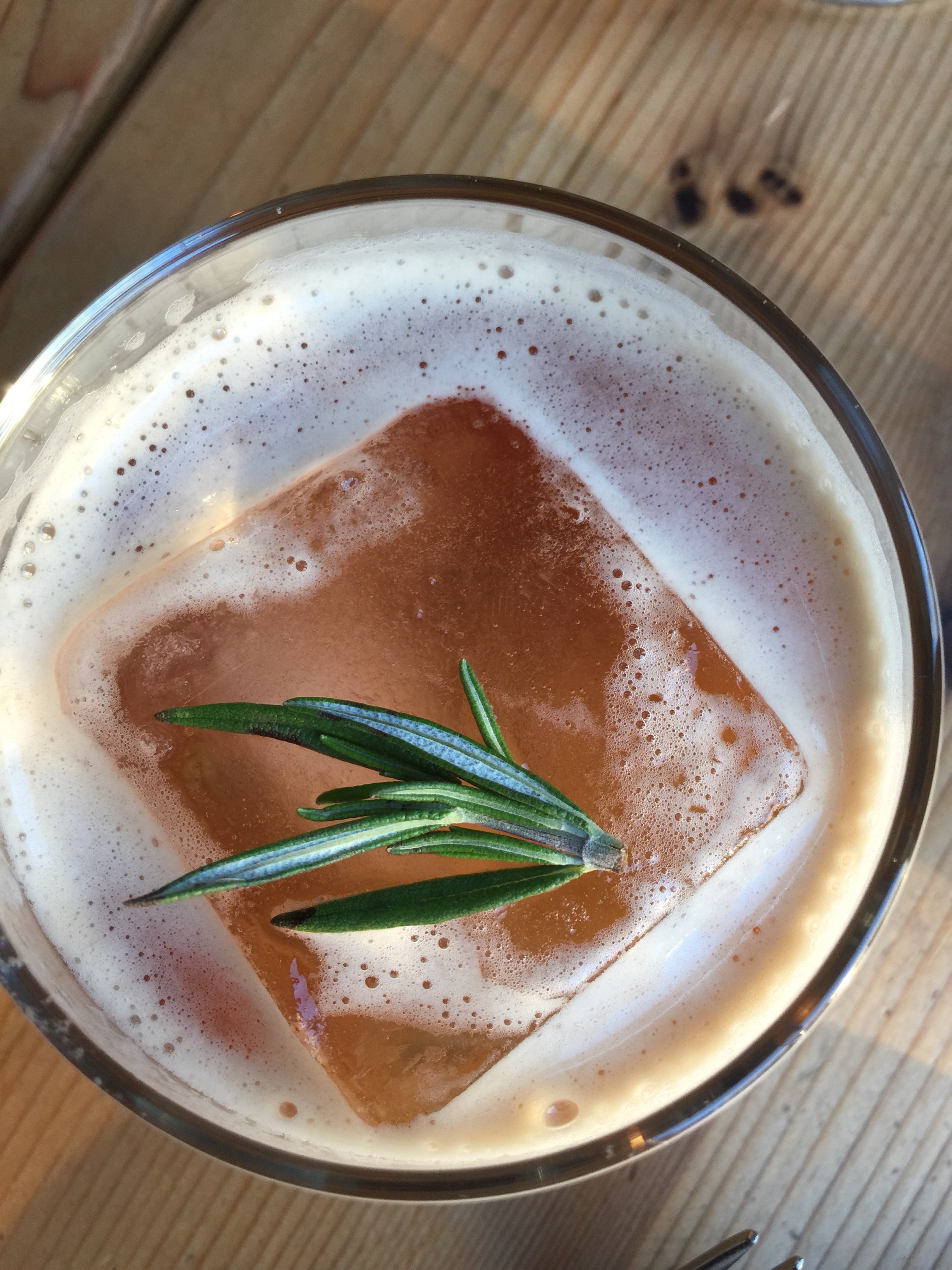 This is the Black Diamond. It is also known at #BDE. BEST. DRINK. EVER. Larceny bourbon, punt e mes, lemon juice and grapefruit juice.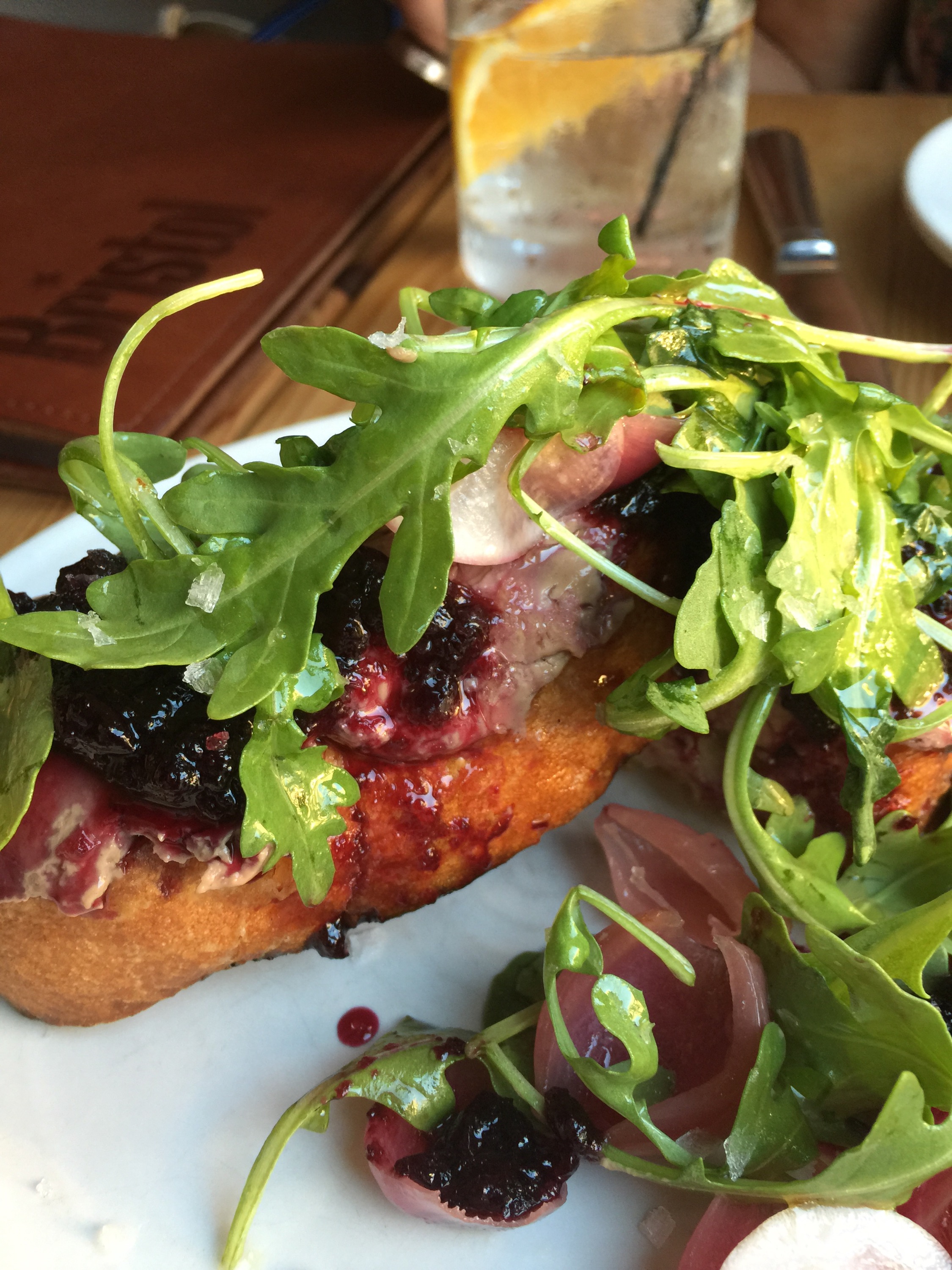 Perfectly whipped, smooth and creamy chicken liver mousse with sweet and gooey blackberries and tangy pickled pearl onions.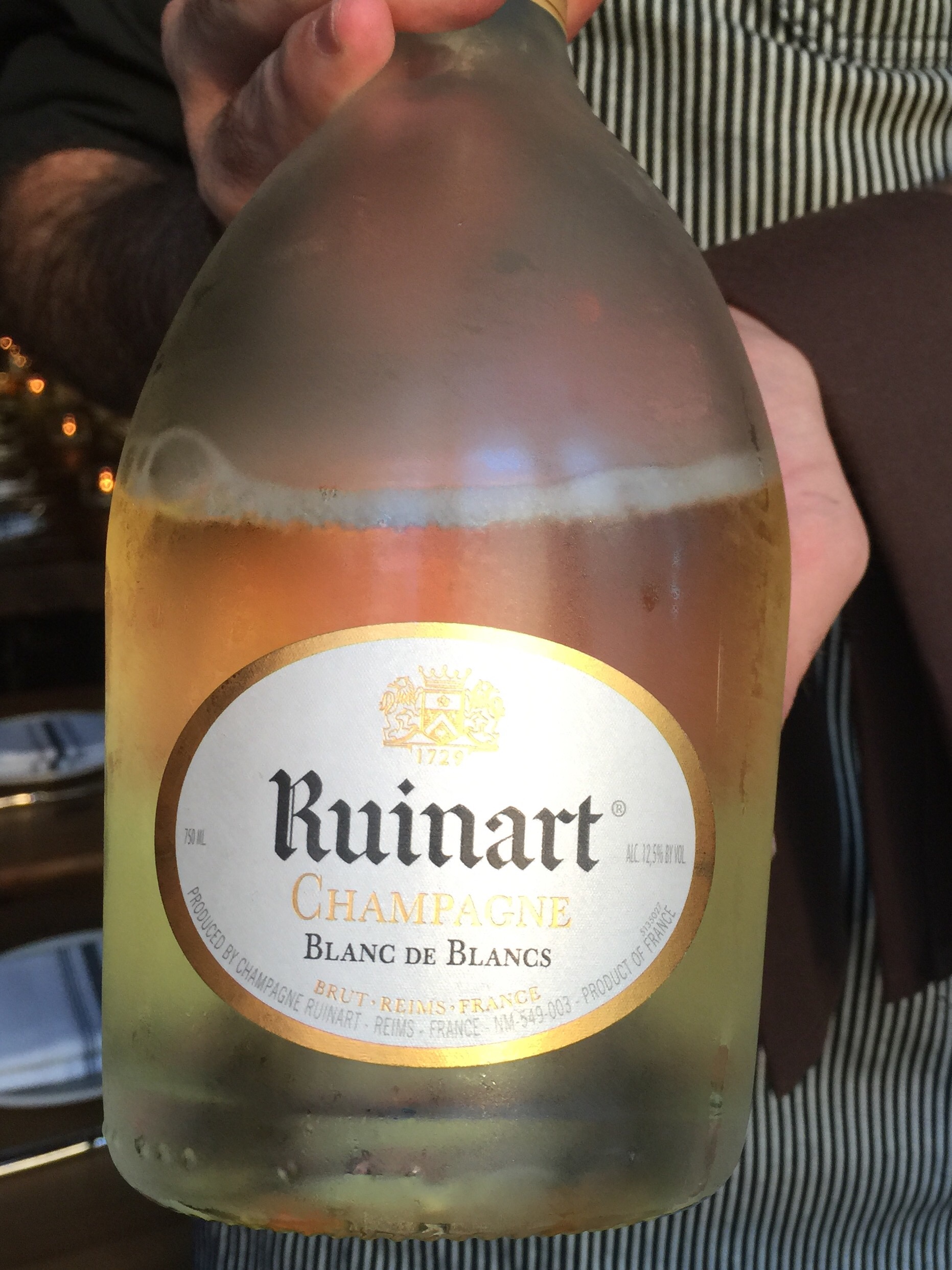 Ruinart by the glass served icy cold and perfect with the chicken liver richness.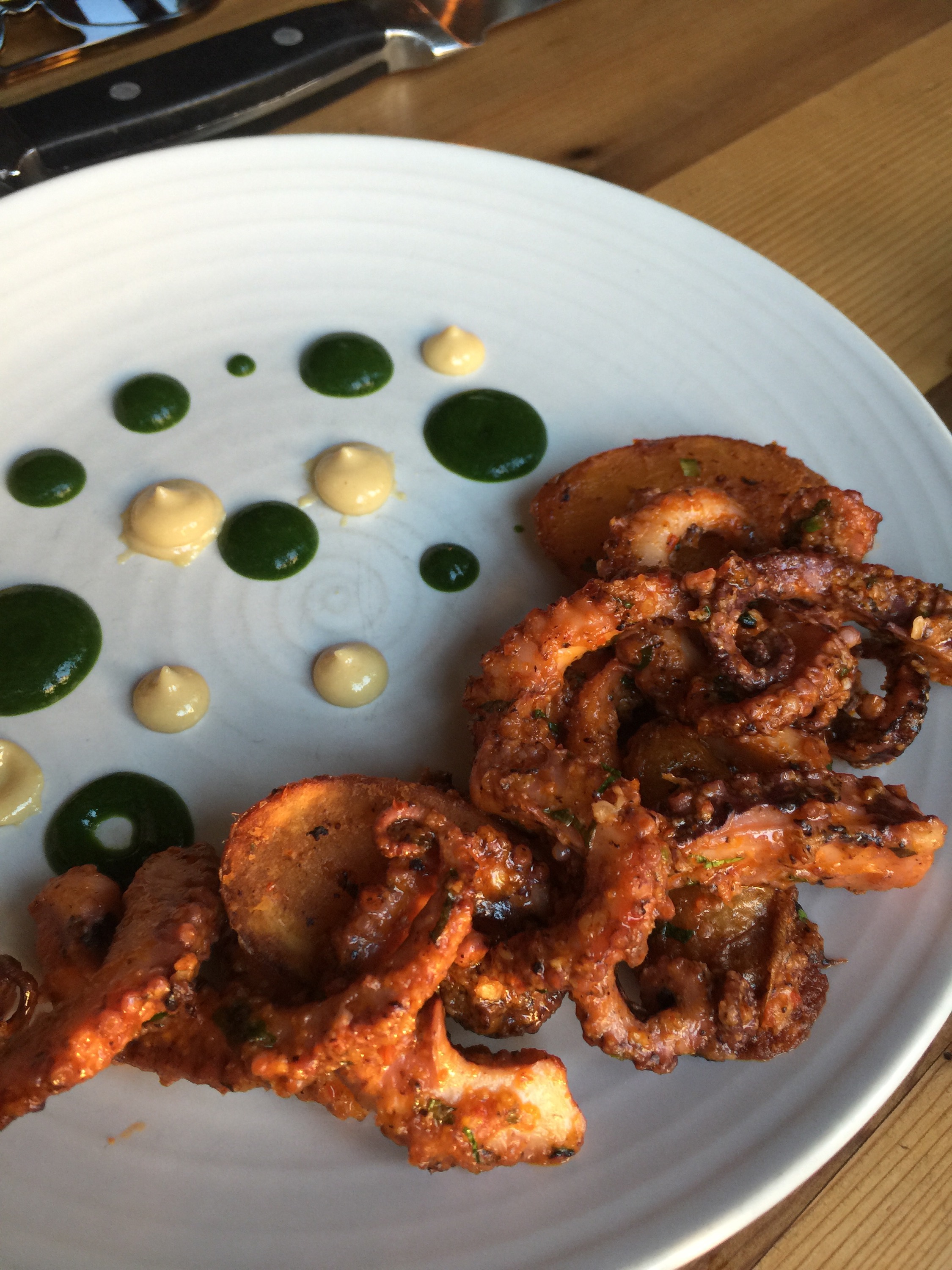 Grilled octopus with Calabrian chili.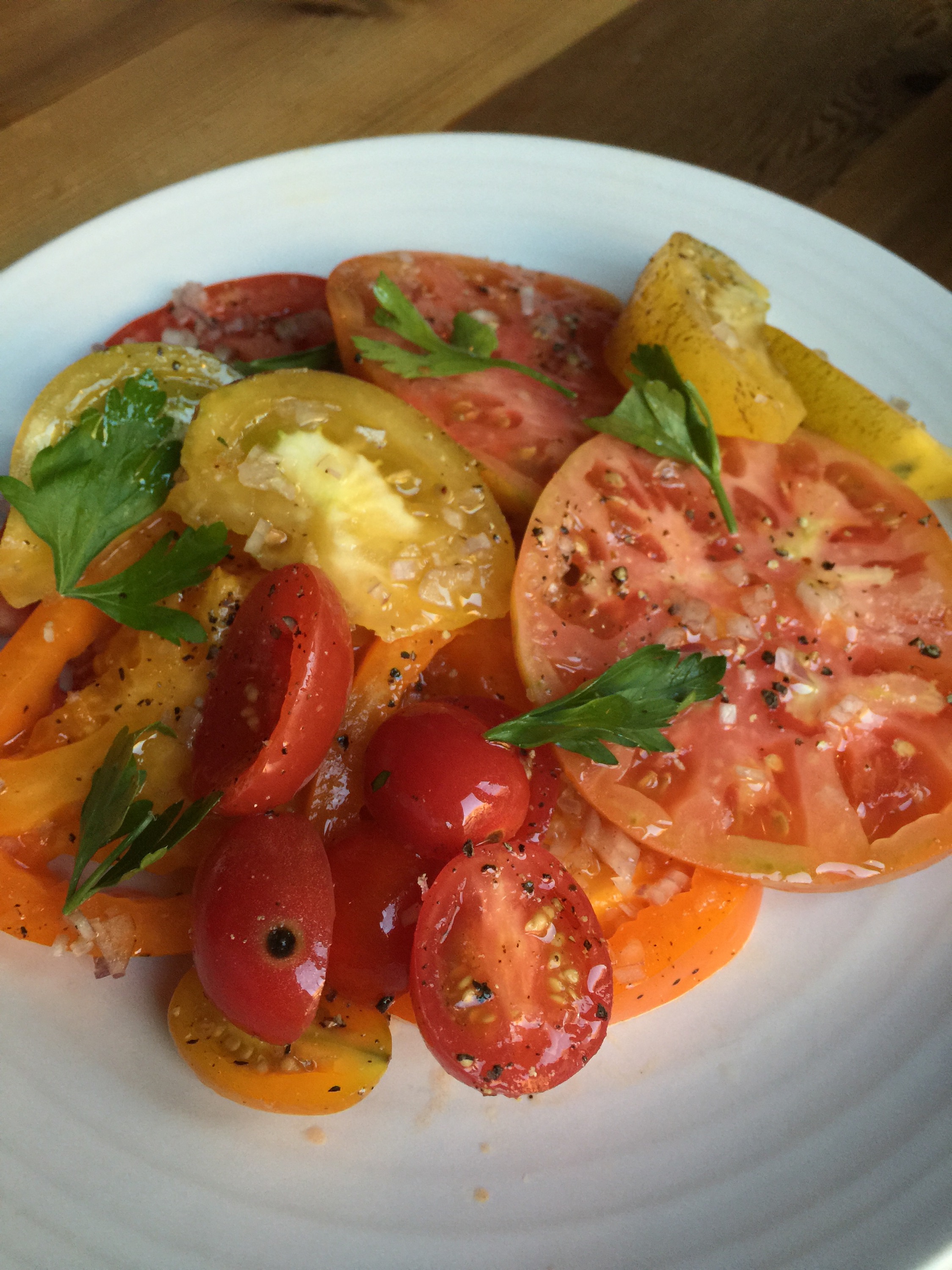 Heirloom tomatoes. Peak of the season dashed with Maldon salt.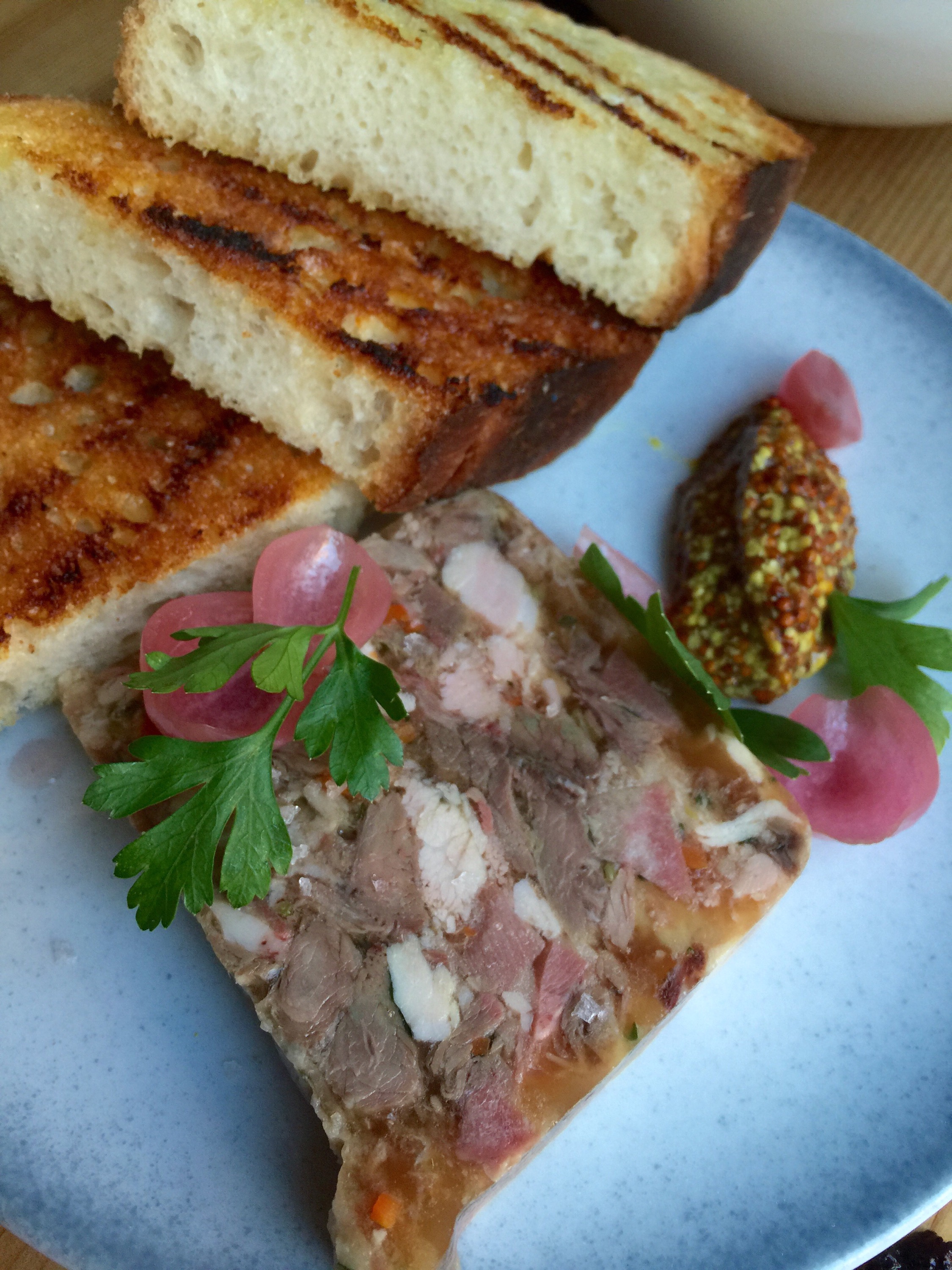 It's great to be the head cheese at The Bristol.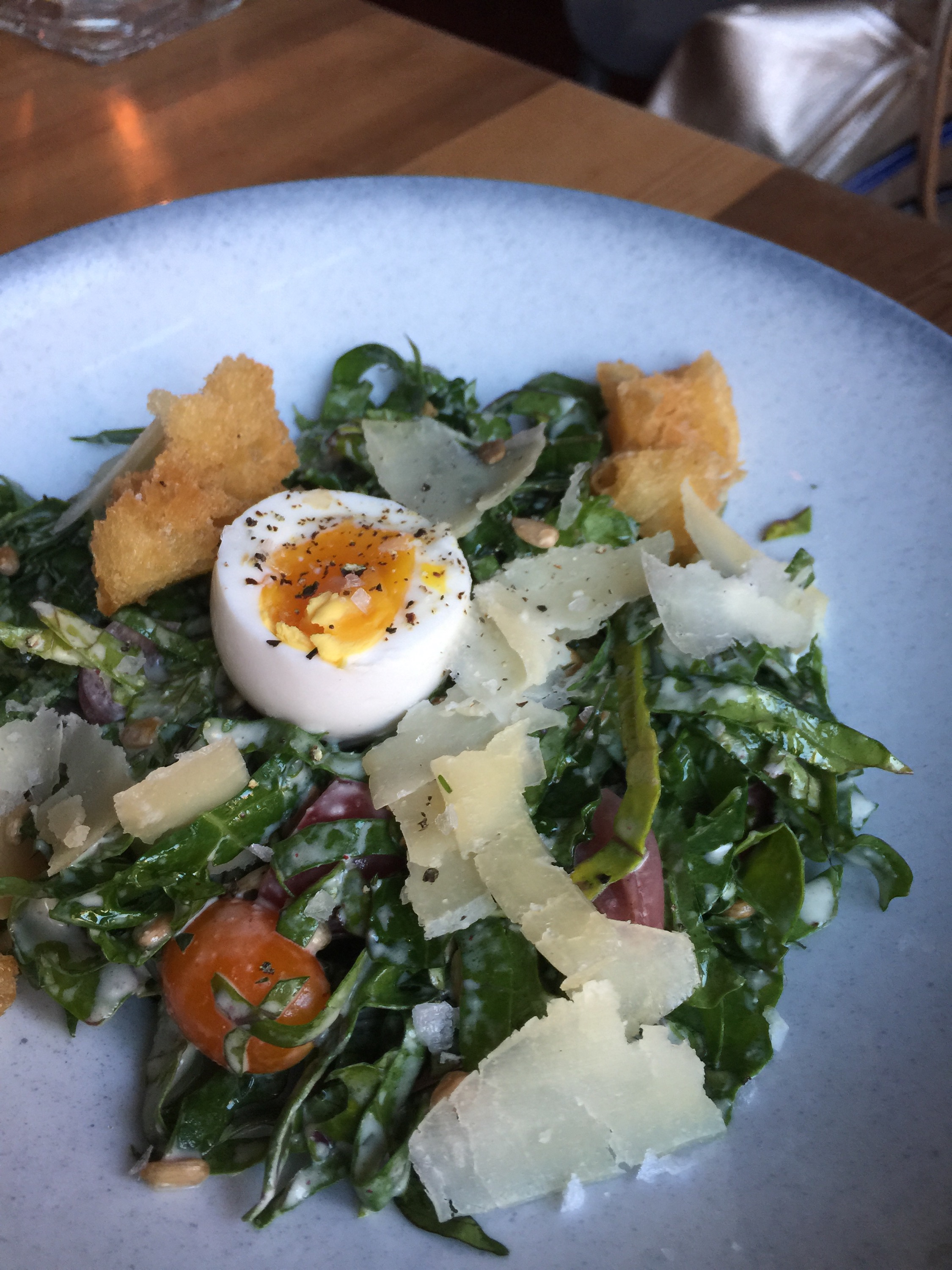 Kale salad with a smoked crème fraiche dressing. Smokin'.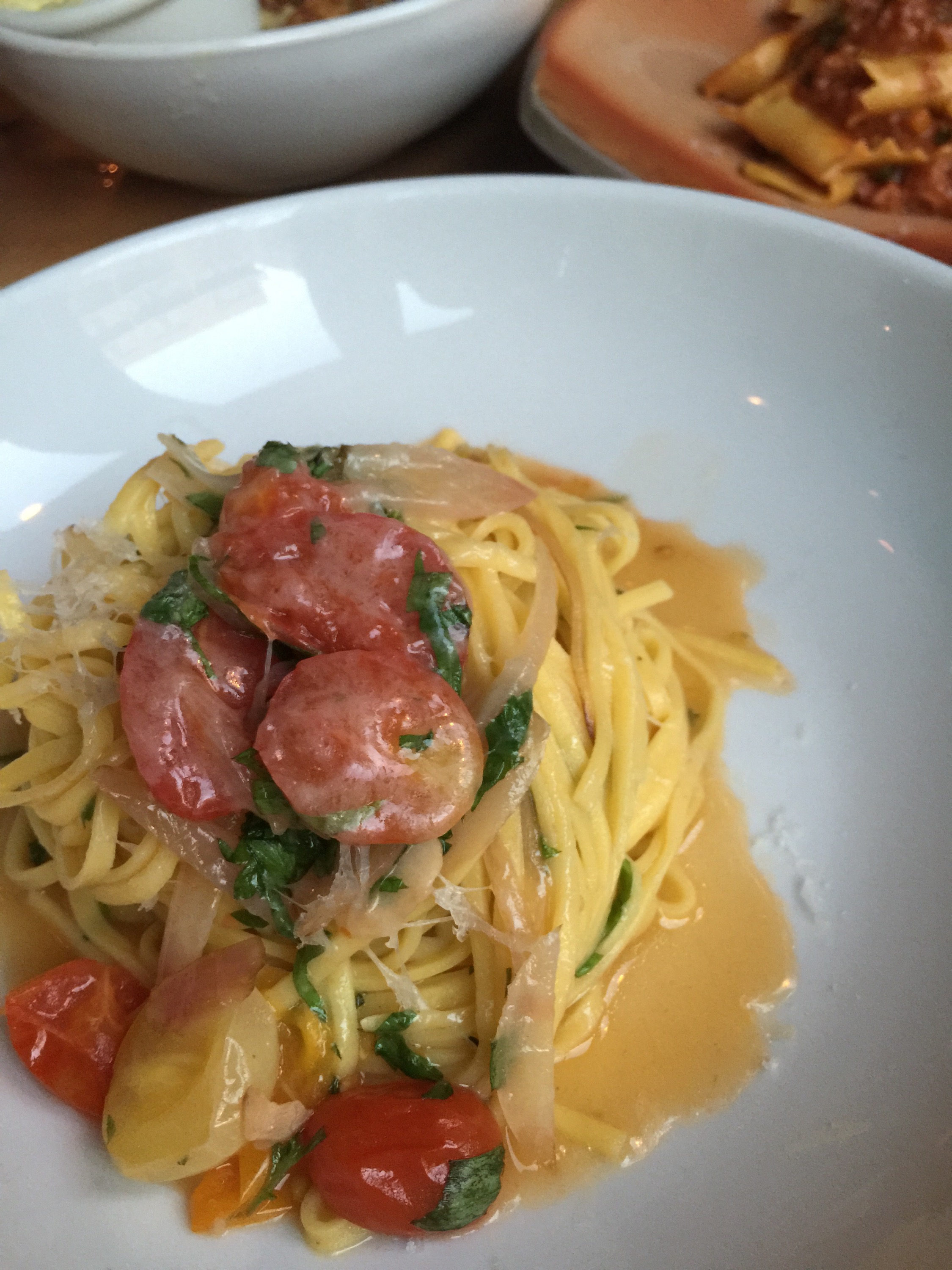 Capellini, perfectly cooked, with roasted garlic, Nichols Farm cherry tomatoes and grana padano.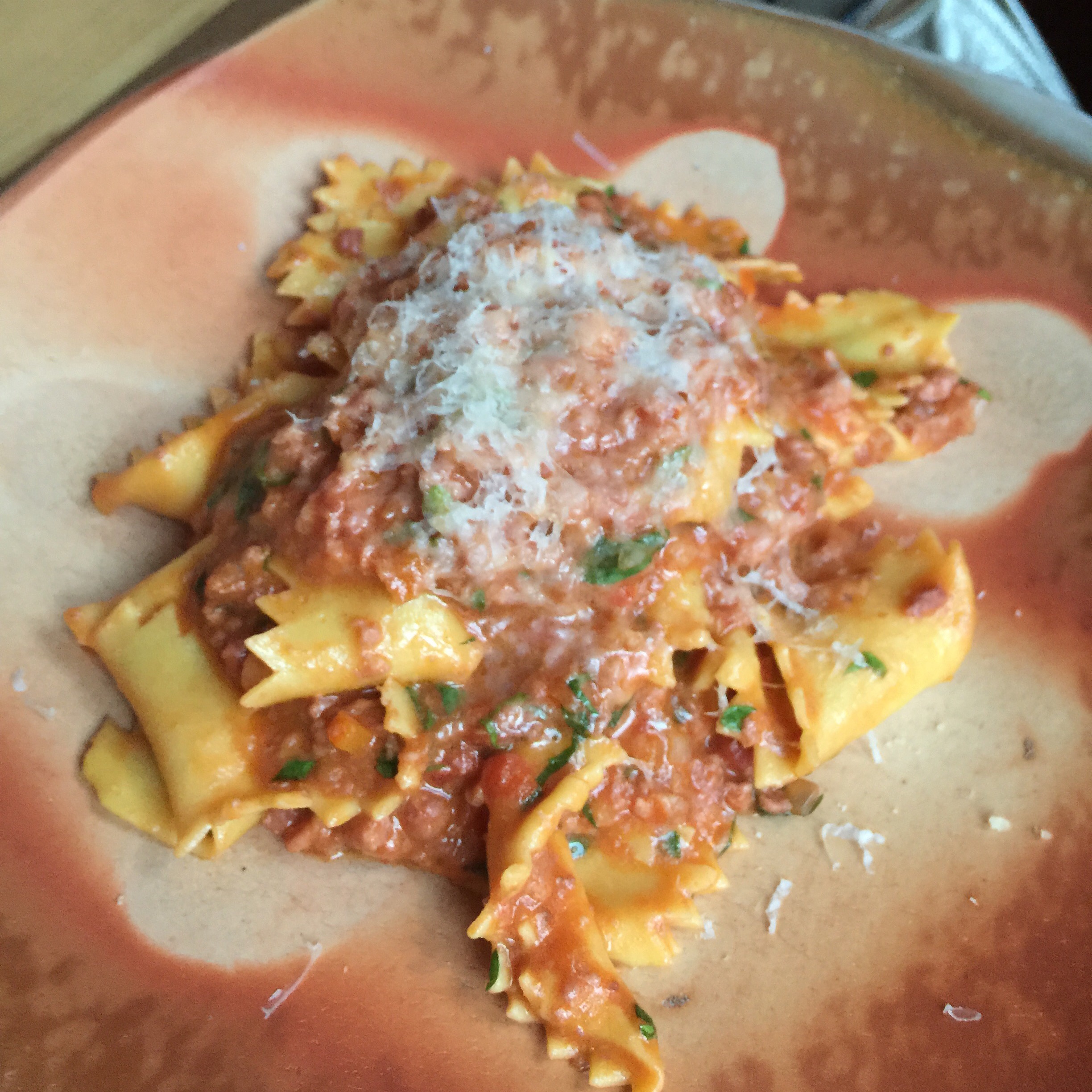 Malformati with a rich Berkshire bolognese, San Marzano, red wine and grana padano.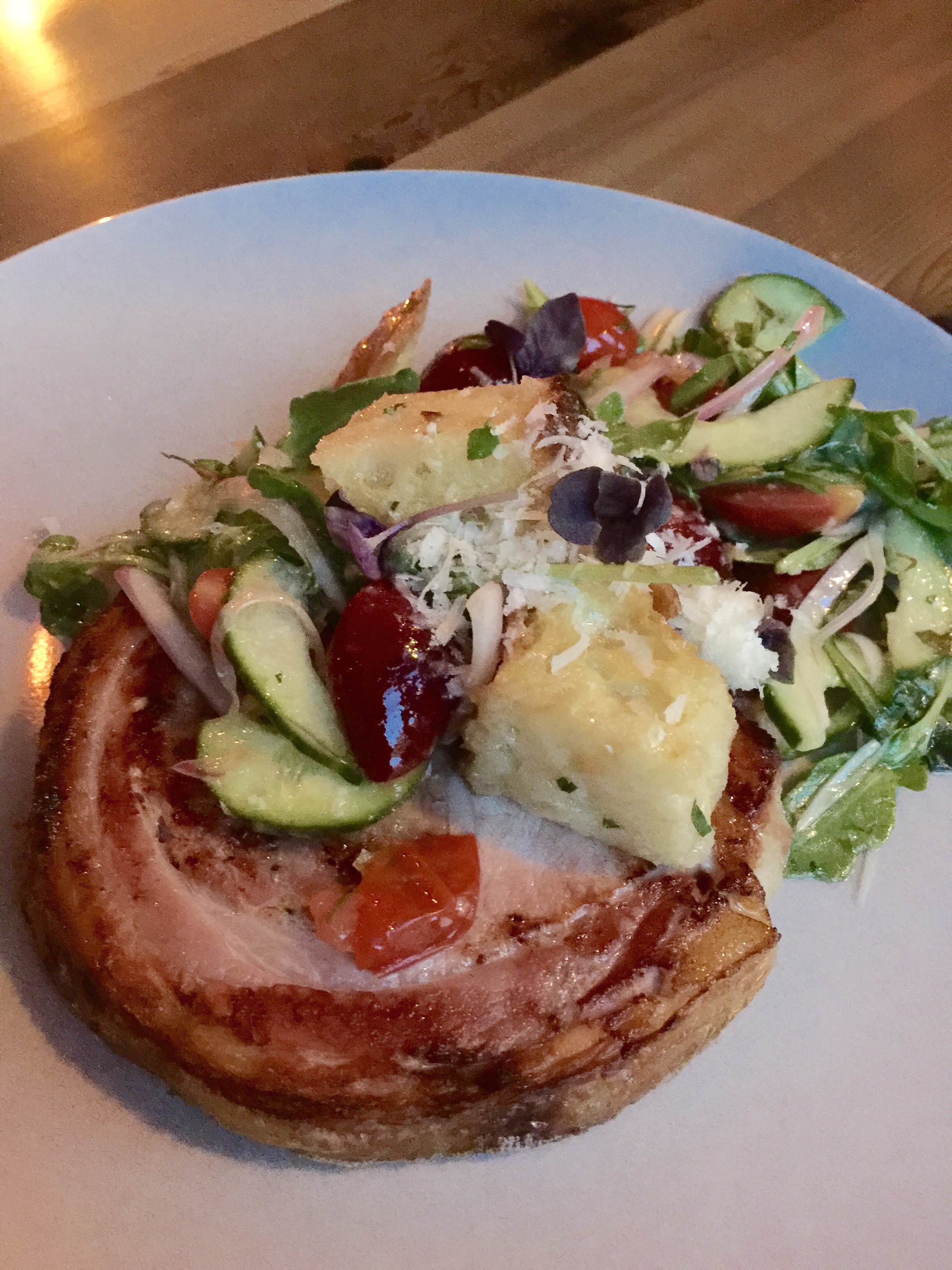 Porchetta with summer panzanella salad. Perfection. I hear this is a keeper on the menu.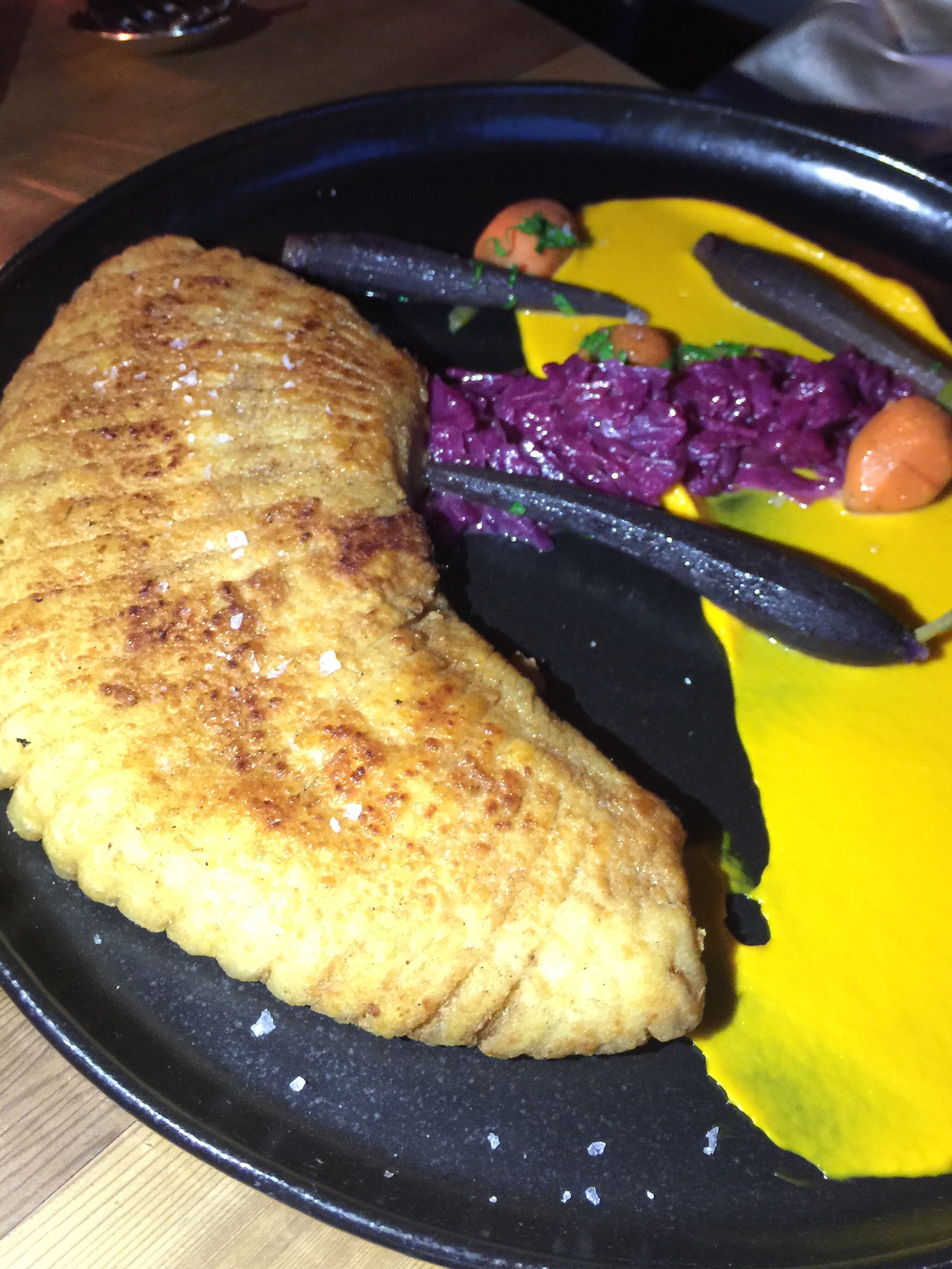 Skate with braised cabbage and carrot.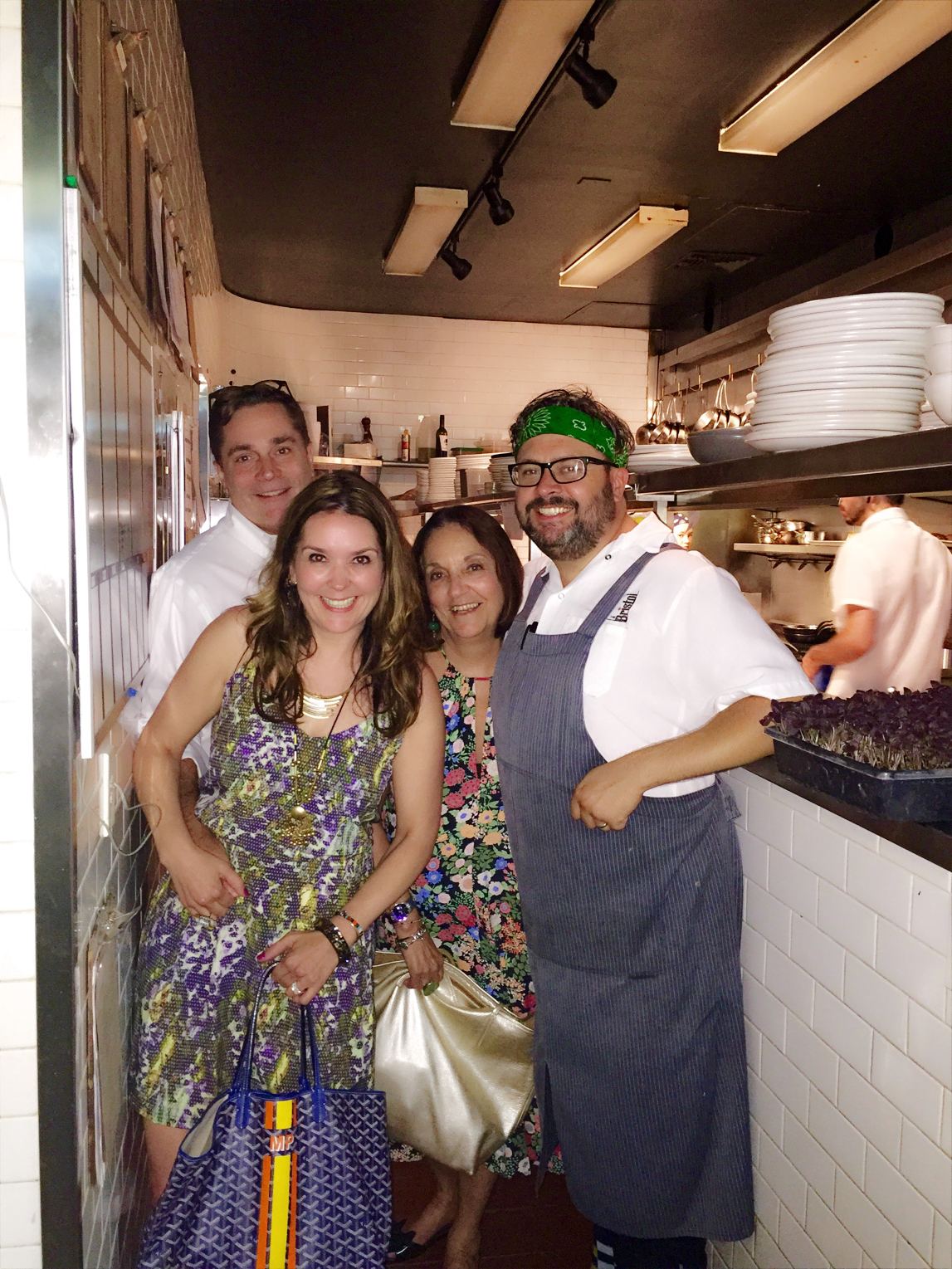 Chef Sean we love you!
You can find it all here at The Bristol.