This review is by  Ms. FoodMafia herself!  Stacy Johnson.  I have been eyeing Sushi Taiyo for months, since I am usually spotted at David Burke's Primehouse and The James. What I did not know – was that it was owned by the same group as Rise up on Southport and Shine.  The creative sushi at Rise is crave worthy – and so are the dishes at Sushi Taiyo, as Stacy and we experienced before going to see Magic Mike.

"I have always liked Rise sushi, especially their scallop tempura roll, so it is great to have a downtown option by the owners of both Rise and Shine.
The salmon sashimi was great and I have always enjoyed the tuna tartar. The tuna tartar reminds me of a tuna poke dish with a creamy sesame sauce. This was the first time I tried the ginzo roll and the great thing about it is that for a specialty roll, it is very light, and it is made with steamed lobster!!"
"They also do delivery!" (TheFoodarazzi is really interested in that!)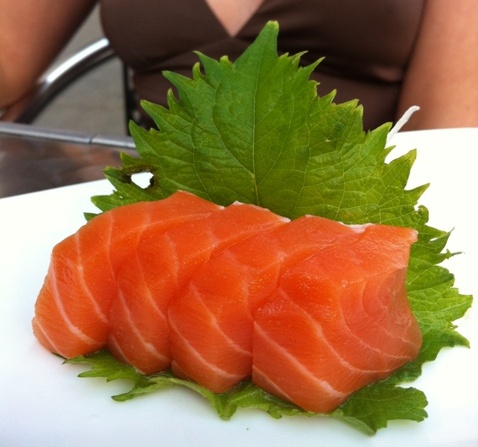 Mouth Watering Salmon Sashimi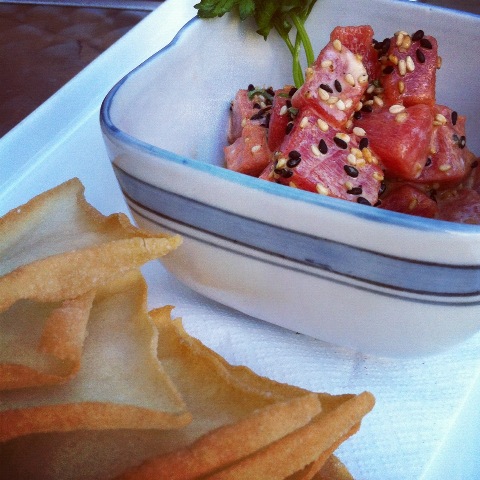 Tuna Tartar - fresh ahi tuna tossed with a light sesame cream dressing served with rice crisps.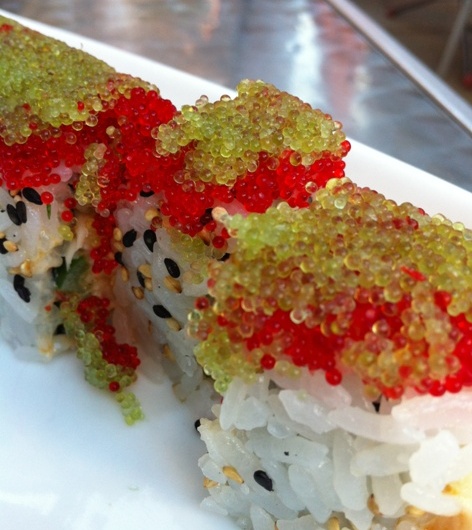 Ginza Roll – steamed lobster, spicy mayo, cucumber, jalapeno topped with tobiko and wasabi tobiko.
"Executive Chef Ming San, brings his extraordinary knowledge of Asian cuisine to Sushi Taiyo, with his expertly crafted dishes that have paired simple yet complex flavors, to provide its guests with classic while innovative Asian cuisine. Sushi Taiyo is owned by long-time Chicago restaurateurs, Jeff Zhang and Sandy Yu, who also brought Rise Sushi & Sake Lounge and Shine Asian Cuisine and Sushi Bar to Chicago."
Every Monday TheFoodarazzi features some of their favorite food shots and reviews from FoodMafia.