Arami was recently named one of the best new sushi spots in the US by Bon Appetit. Chef BK Park never disappoints with his selections of the freshest ingredients and playful pplating, all in a simple neighborhood setting where the food really pops.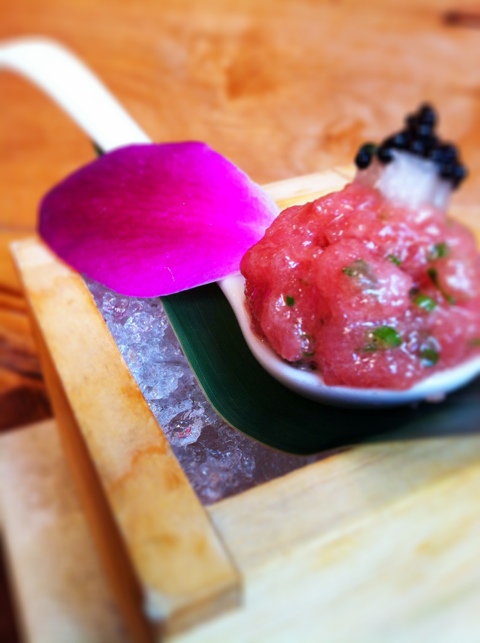 The Toro Tartar Bite is precisely minced fatty tuna with scallions and asian pear for crunch.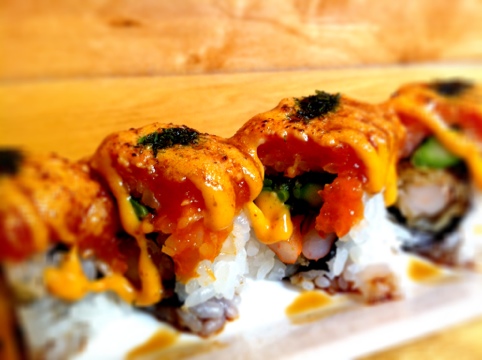 Spicy Maguro roll with a secret sauce. Why are secret sauces always so intriguing and addictive?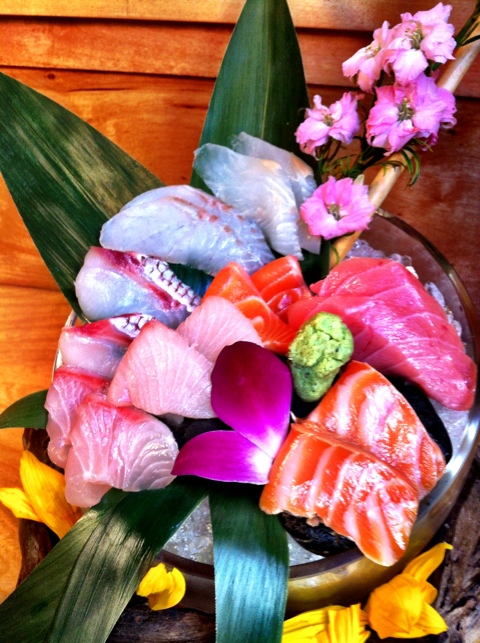 Beautiful presentations with fresh floral and decor that BK swiped from one of the arrangements at the restaurant.
We also dished IT! on www.watch312.com.