One of the best places to have innovative cocktails in Chicago, no scratch that – the country – is Aviary.  We all got that memo and most likely waited on line to snuggle into the glamorous booths, drink menu in hand.  On the many trips I have made there, my favorite surprise was their version of The Hurricane.  Brightly layered with cranberry, passion fruit and rum, it reminisced of a stroll down Bourbon Street in The Big Easy, without the overly sweet aftertaste.  And no, you can't keep the souvenir glass. Oh and yes – that is an umbrella.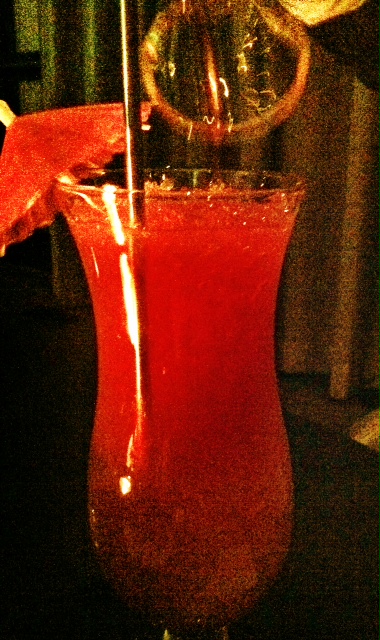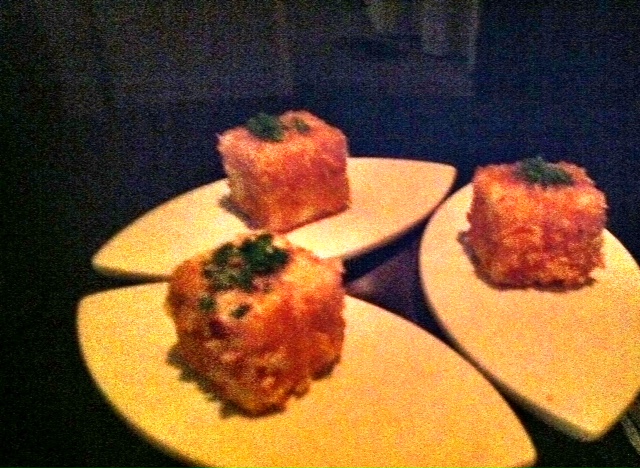 Our server's pic for us to try on the BITES menu – POTATO.  With malt vinegar chips and chopped chive.  She described it as a fancy tater tot, and she was right.  The custardy bites had some crunch, but more lovely and intricate flavors.
So Hurricanes and Tater Tots at Aviary?  Surprise!  And worth the trip!
PS – Apologies for the photo quality – no flashes allowed at Aviary …