When you walk into Balena the first time, all you can say is WOW. It is a great sign when a new restaurant settles into an older space, and you can't even remember what the place before it looked like. With it's industrial charm, deconstructed neon, chef oogling bar perches and sexy nooks and crannies, Balena is the place to be. And the food ain't too bad either!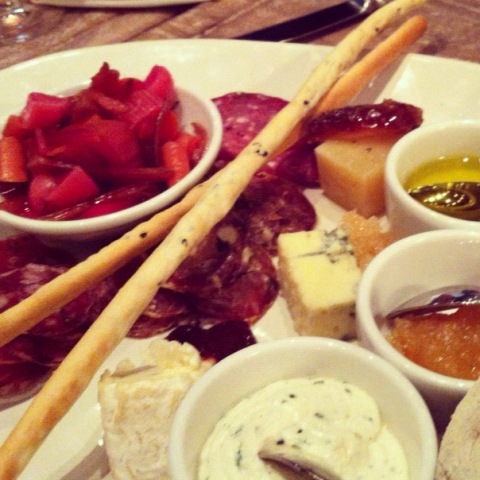 "The Balena." We started with the combos of their cured meats from The Smoking Goose (Stagberry Salame, Gin & Juice, Saucisson Rouge), Cheese (Robiola, Pecorino Grand Cru, Oregonzola) and Peter's Breads. The breads need a whole separate section. They were crispy, chewy, spicy and cheesy goodness. From Ramp Crostini to Nigella Grissini, the various garnishes were't even needed.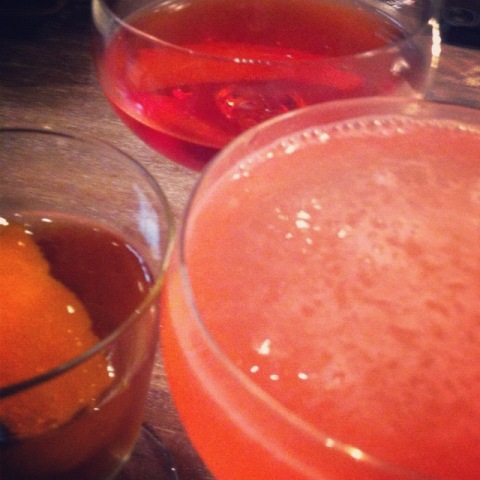 The Cocktail Hour – started clockwise from top with a classic Negroni no5, Strawberry no1 (dive right in!) and Montenegro no6 (MINE – Amaro Montenegro, Nolet Gin, Bitter Truth Grapefruit Bitters, orange peel). I was quite fond of that one.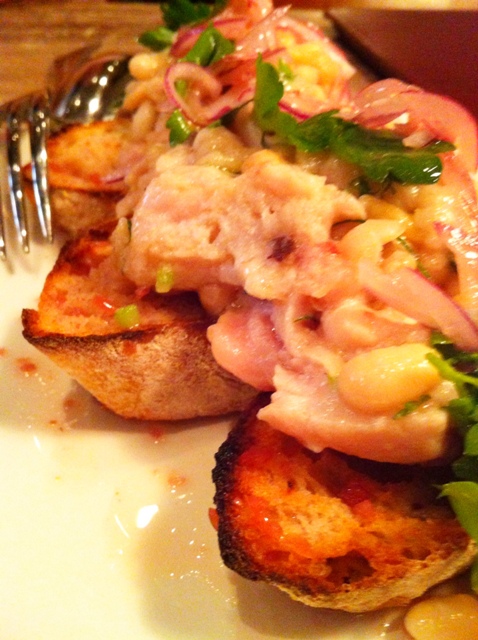 Bruschetta of Oil Poached Tuna, Marinated Beans and Red Onion. Whenever I have oil poached tuna, I feel very European.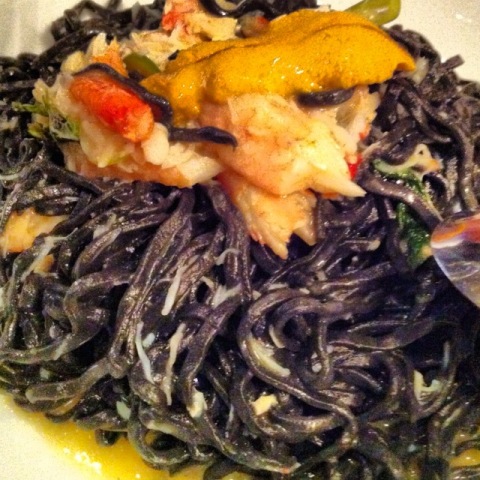 Tagliolini Nero, Crab, Sea Urchin and Chili. All of the pastas read worth a try – but a squid ink pasta is always a MUST try.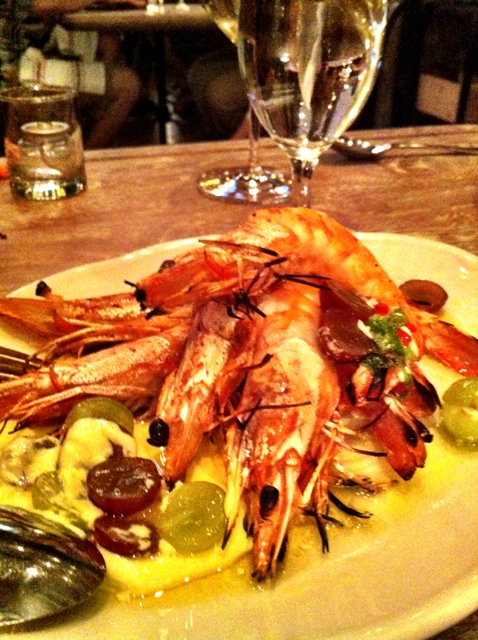 Grilled Head-On Prawns, Grapes, Finger Chiles, Aioli. AMAZING.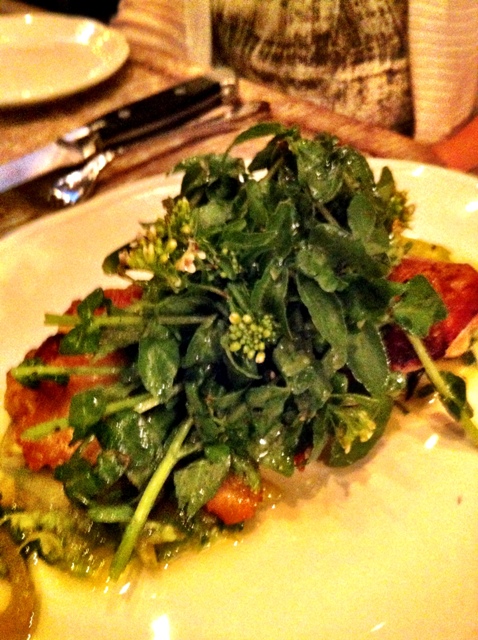 Salt and Pepper Chicken Thighs, Green Garlic, Coriander and Watercress.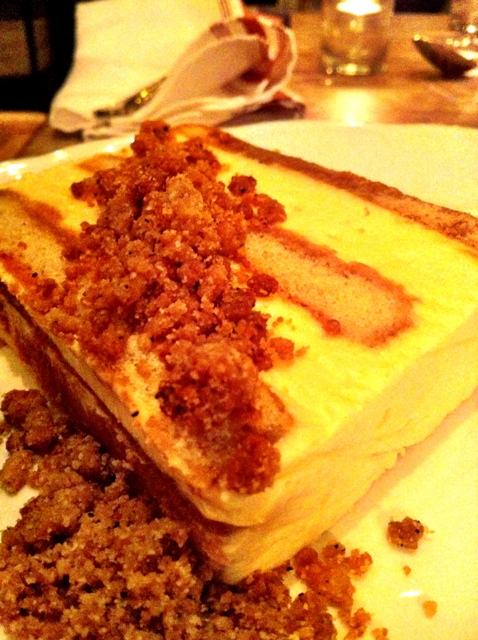 A delicious modern Tiramisu with Chocolate Sauce, Coffee Streusel and Roasted Pear.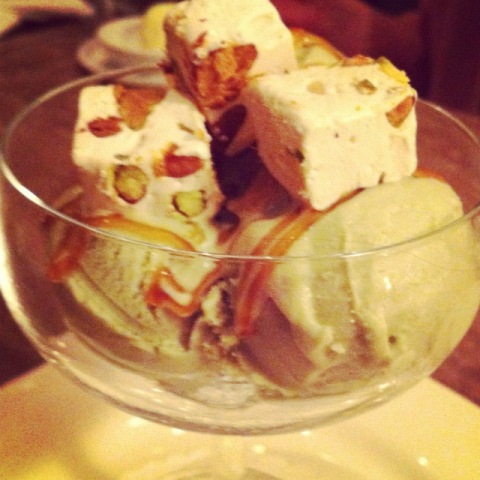 We made the mistake of bringing Amanda Rockstar Rockman some of our favorite torrone from Italy, when her nougat was beyond the best we ever had. (Sorry Amanda!) And it was perfect with the Pistachio Gelato.
And after reading their Three Star Review in Phil Vettel's column in The Chicago Tribune, I realized we didn't try the pizza. So, see you again soon!