Lunch plans with JLynne at NoMI Kitchen were long overdue.  In addition to the new fresh look, the menu was bursting with fresh flavors and colorful ingredients.  As we ate our way through it, the only thoughts that came to mind were I wonder what's for dinner.  And we can't wait to return to the Lounge for a drink.  As we caught up on NoMI news, fashion boutiques and eyelashes, here is what was on our luncheon agenda.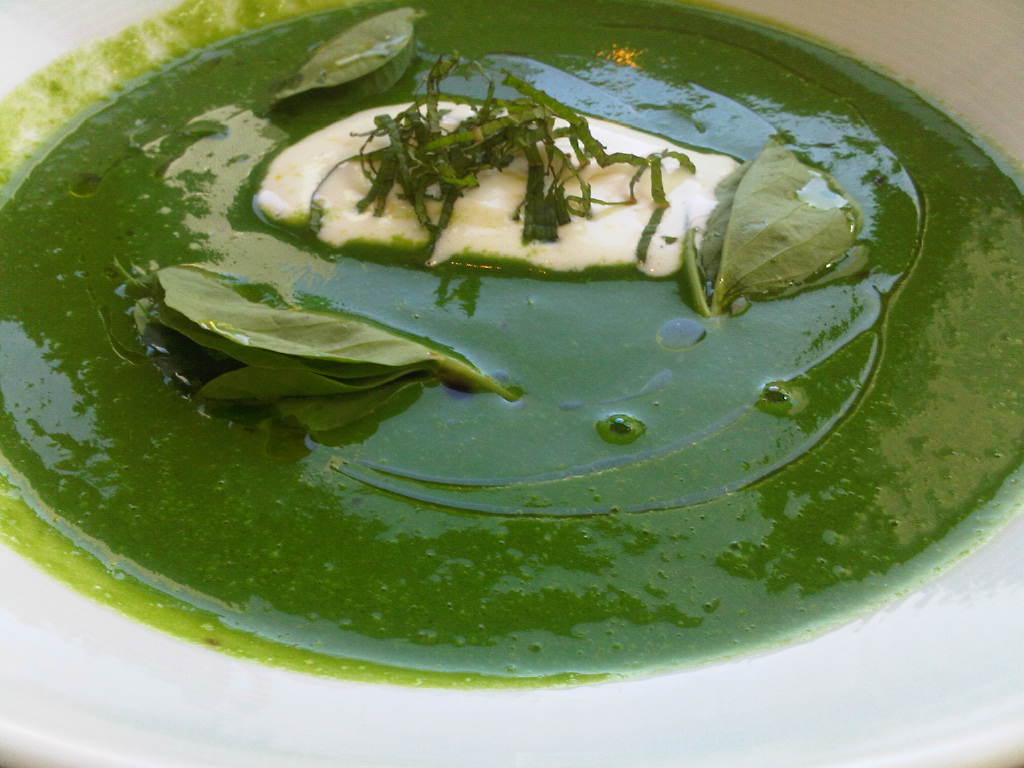 English pea soup with lemon cream, pea tendrils and mint – a perfect Summer soup.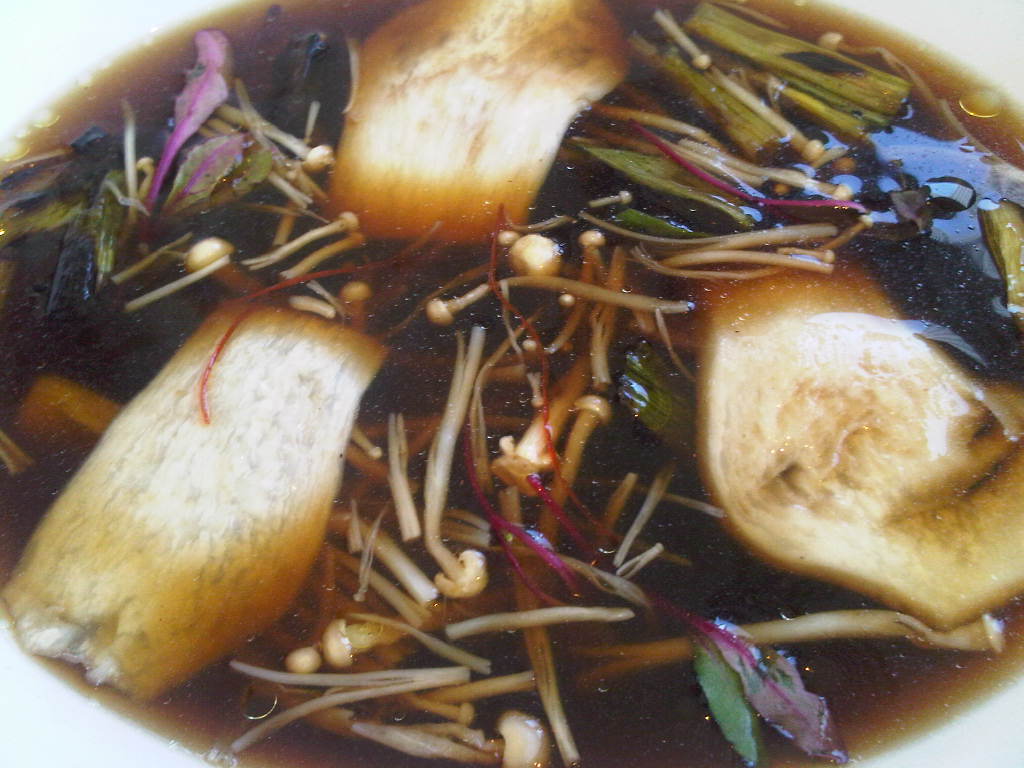 Mushroom ginger bouillon with trumpet and enoki mushrooms and charred green onions.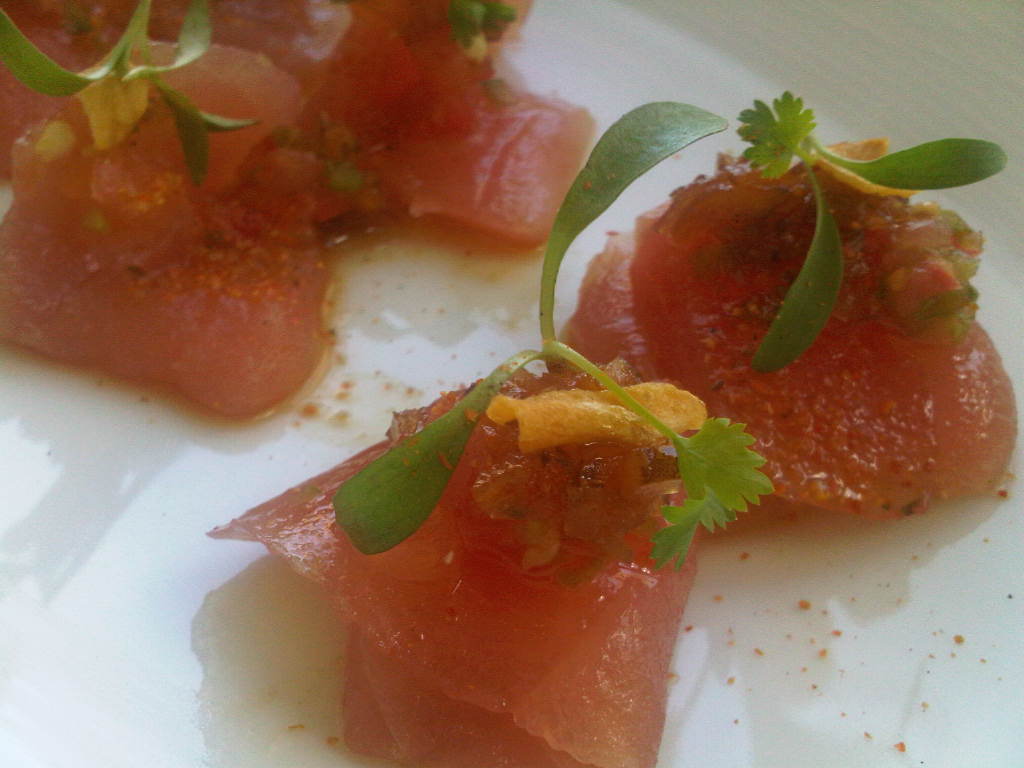 Yellowfin tuna ceviche with fried garlic, red onion, jalapeno and matsuhisa vinaigrette.  Bite sized and full with flavor.
Roasted eggplant and goat cheese sandwich with piquillo pepper, rosemary ciabatta with a crisp cucumber and olive salad I could eat every single day. The sandwich was thin, perfectly toasted and oozing with melted goat cheese.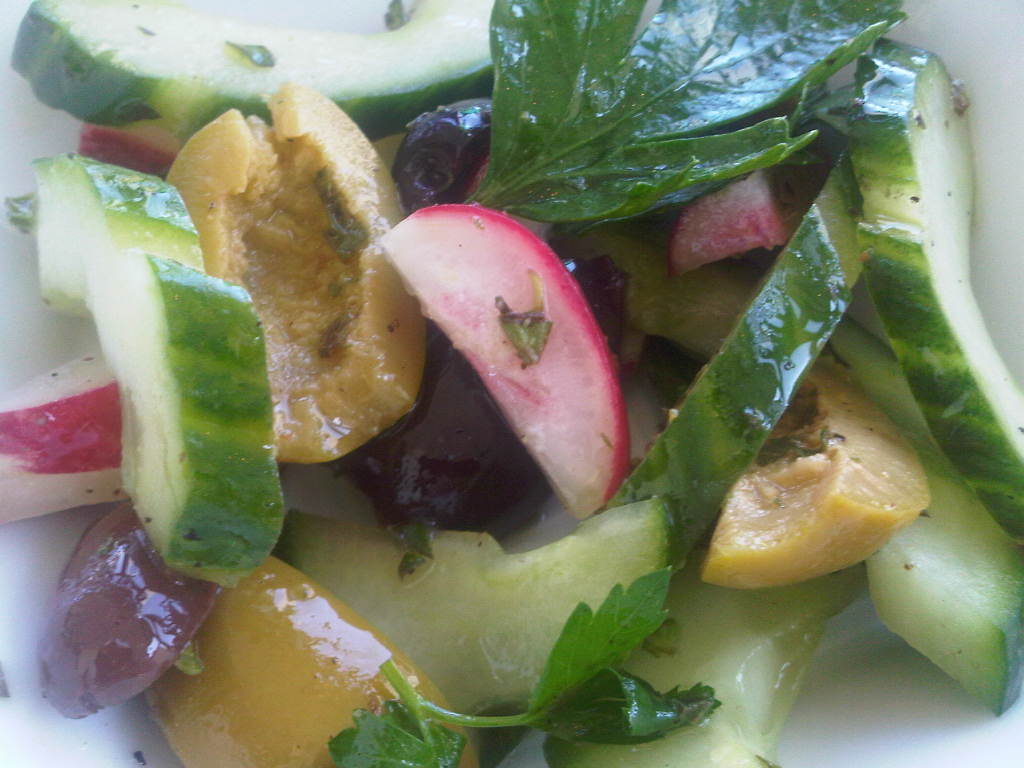 The salad accompaniment was crispy and rich with olives.
As we were wrapping it up, the only thing missing was Chef Ryan LaRoche.  Heading to Davanti Enoteca finally for dinner that night, I learned through the grapevine it was one of his favorite restaurants.  That post is coming soon!