After seeing Carol Wallack at the Green City BBQ I realized I had not been by sola yet to try her new menu items.  And since it is in walking distance from The RV (Roscoe Village) The Bomb and I ventured over there on a hot Saturday night, only after trying an assortment of beers and brats at Four Moon. (Would have had pics, but it was a bit too dark in there).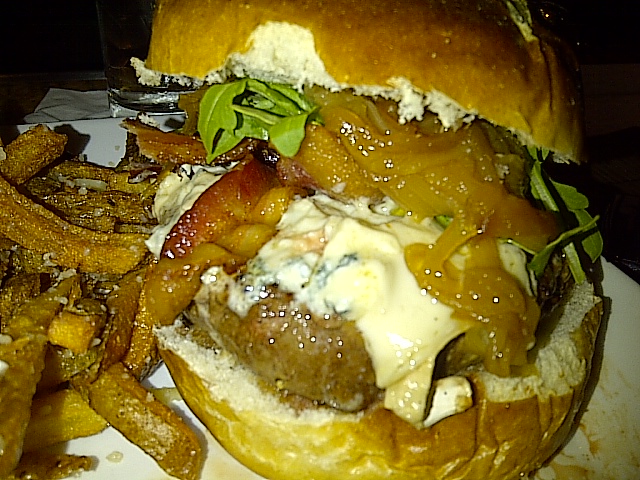 The burger at sola is magnificent.  It is layered and layered with rich flavors.  Wagyu.  Cambozola cheese, a triple cream with a slight vein of blue running through, giving it perfect meltability and earthiness, sharp arugula, crispy bacon and lightly caramelilzed onions.  She has perfecting this for 20 years and it is PERFECT.  EVERY.  TIME.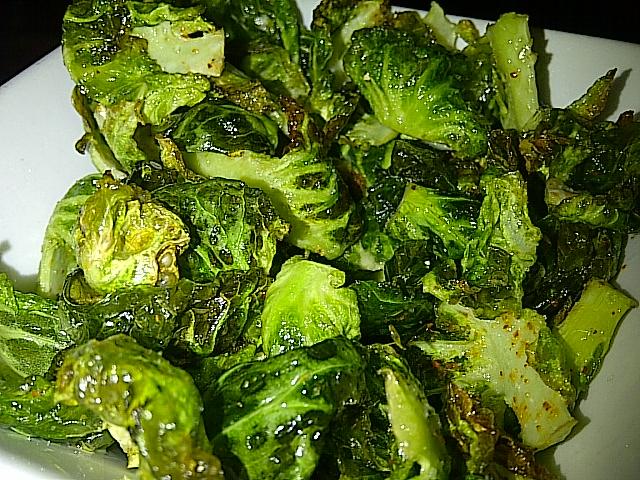 And Brussel sprouts, lighlty fried, crispy and salty.  We have a thing for brussel sprouts.  Love.