Little W from XA and I raced from a meeting in Evanston to get to the ice cream Pop-Up at David Burke's Primehouse, just in the nick of time.  The flavors each week keep getting better and better, how can that even be possible???  This week our choices were our respective favorites, at least so far, and we still have the month of August to taste test.  Pastry Chef Jove Hubbard, you really are our hero.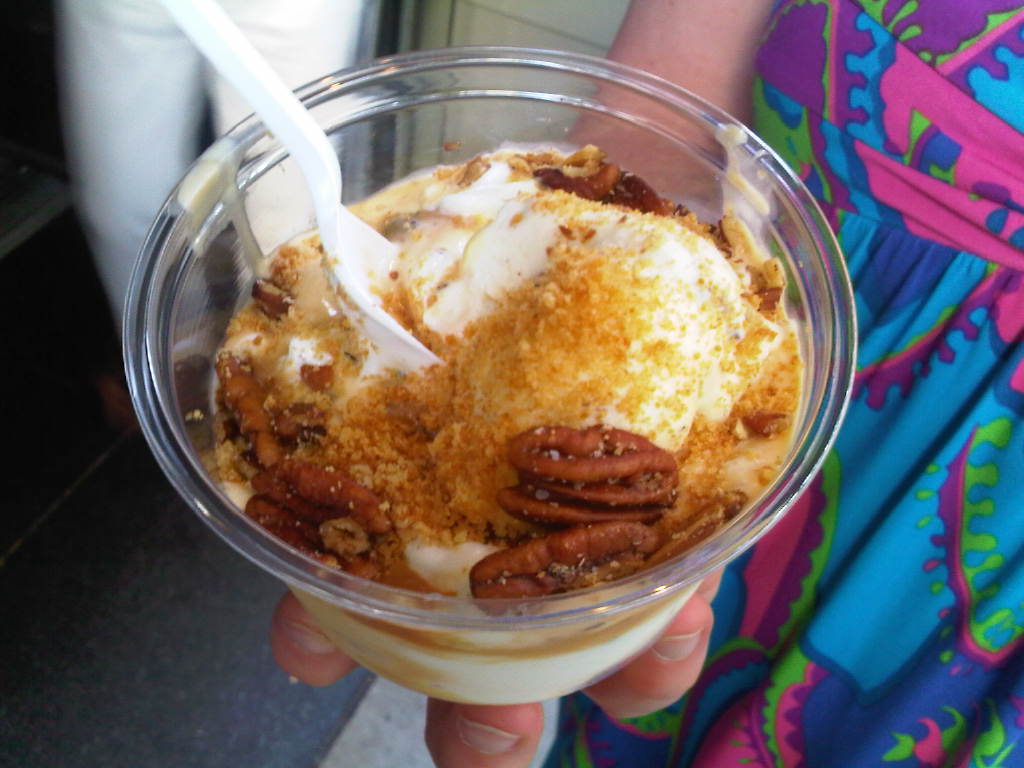 Little W chose the Turtle Cheesecake – cheesecake ice cream, caramel ice cream, butter toasted pecans, dark chocolate and graham cracker crumbs.  Also please note the amazing summer dress Little W is sporting.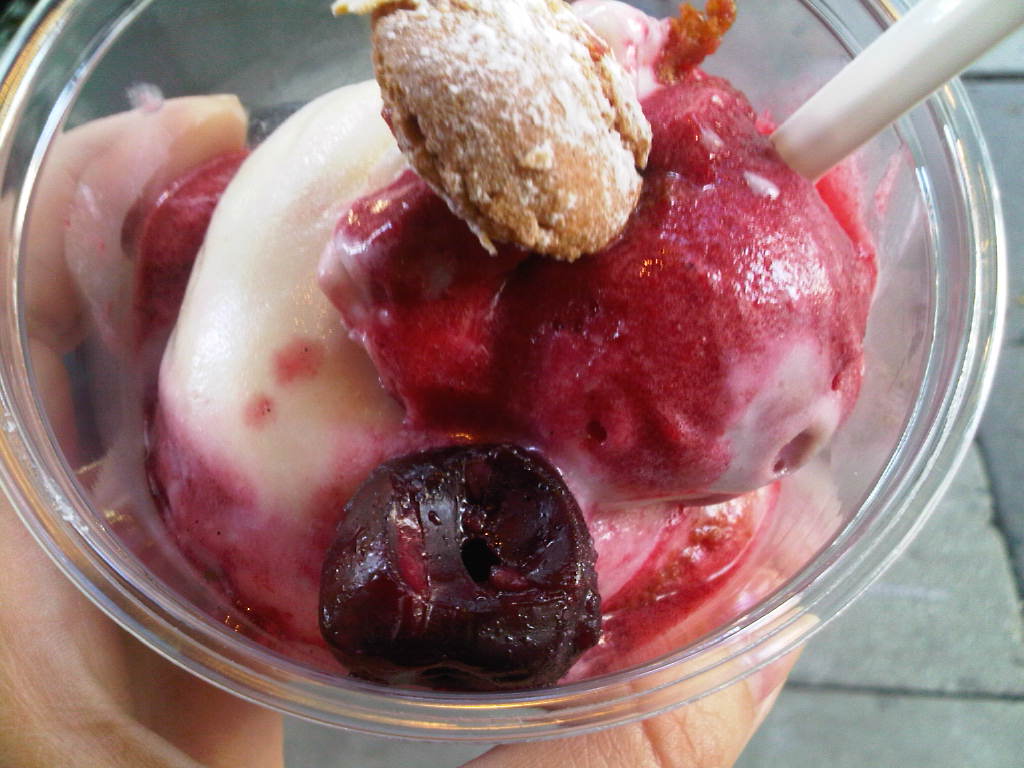 I love all things cherry, and the flavor of amaretto.  The Cherry Bomb is amaretto ice cream, sour cherry sorbet, smoked cherries, topped with a small amaretto cookie.  This Italian girl is dreaming of the flavor "Italian Stallion," perhaps a little cannoli ice cream?Jove, can't wait till next week!