When you look at all the Chicago Chef Week menus, you just can't decide which ones to book. Yesterday a long time friend and I tried Embeya, #delicious. All the dishes were fun to share, colorful, vibrant and full of flavor. The team there does such a great job. I'll be back for dinner soon! (I promise Attila!)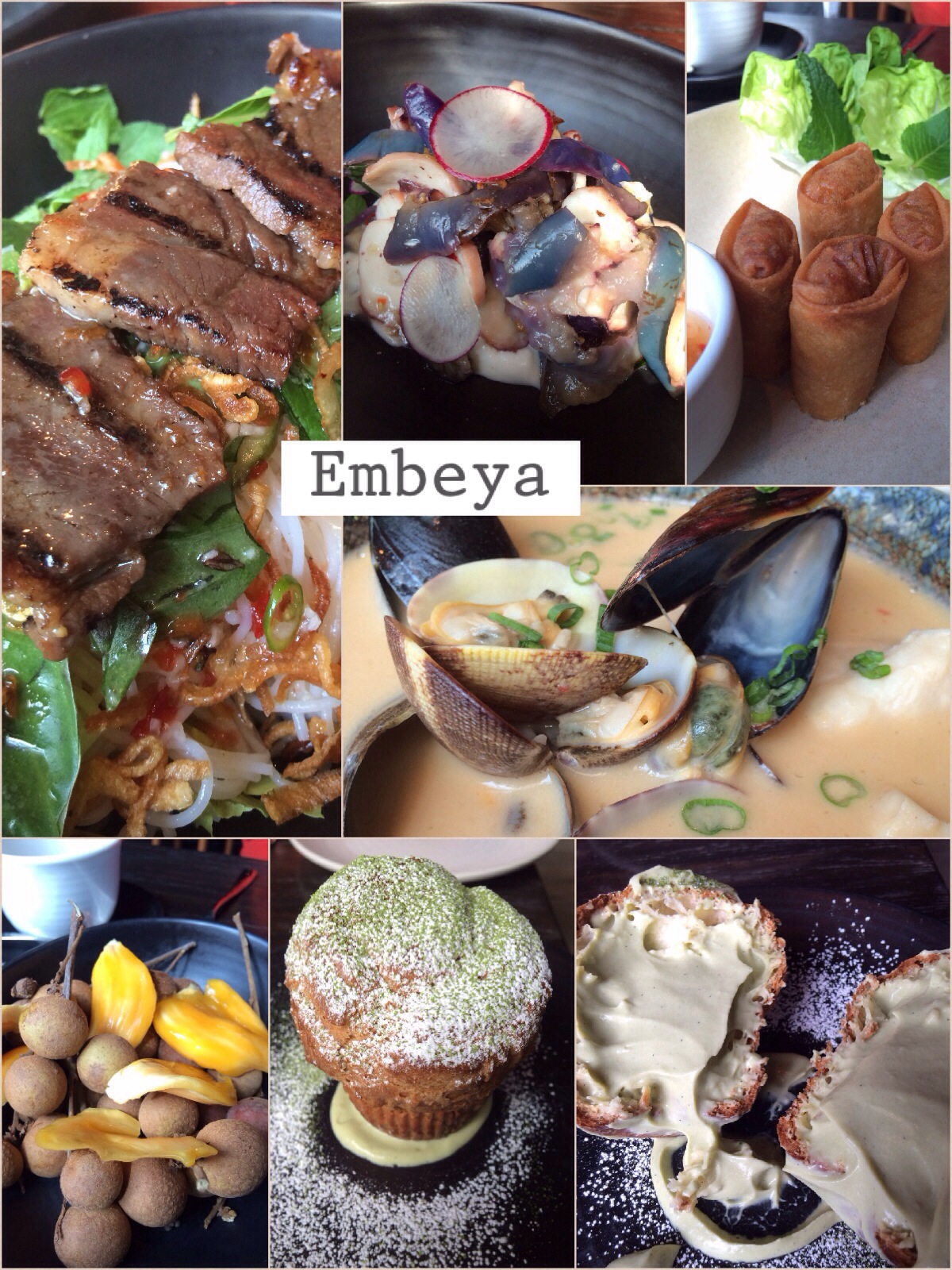 Clockwise from top left:
Rice Noodle Salad with short rib, rice noodle and lemongrass.
Octopus with confit eggplant, peanuts, coconut (this was not on the Chef Week menu – but we just had to try it).
Shrimp Wrap with shiitake, lettuce and Vietnamese herbs.
Seafood stew with brioche, kale, black garlic and apples.
Matcha Creme Puff – inside out.
Exoctic fruits.