For those of you who don't know Claire Smith – she is a total babe and cocktail rockstar for Belvedere.  And she is FUN!  She appears on Chelsea Handler's show regularly mixing drinks with the star's favorite vodka (hint – Belvedere).  And she taught a bunch of us chicks a thing or two about mixing up the perfect cocktails.  We had the below diagram which made it easy for all of us during all the chit chit and booze sampling.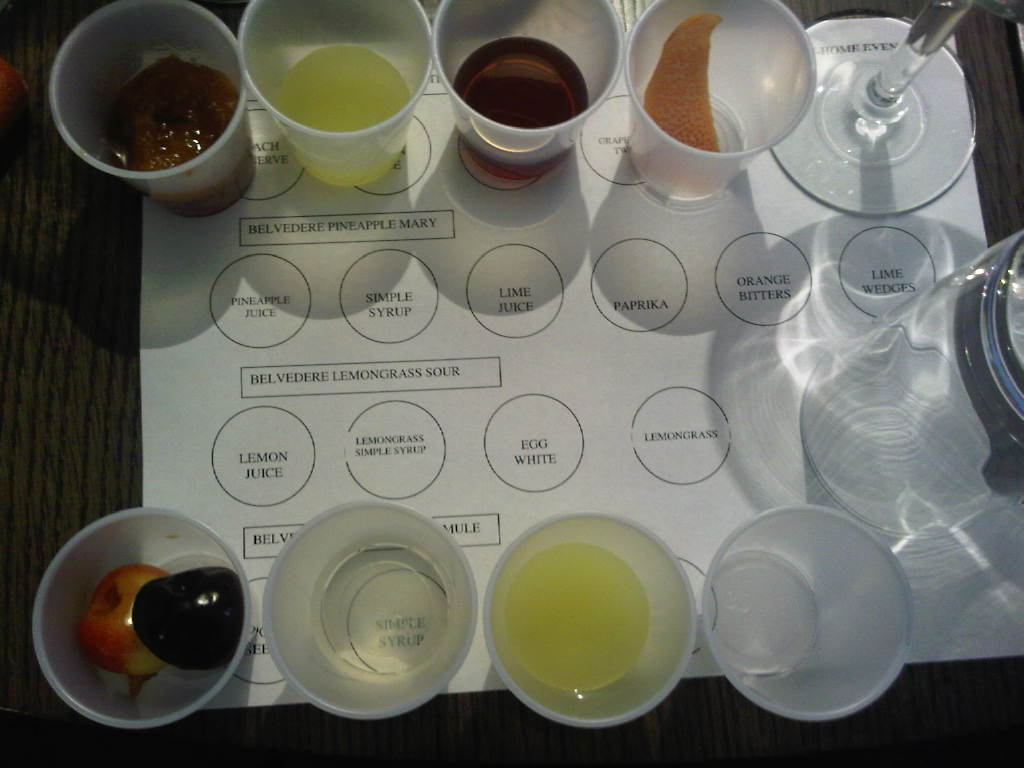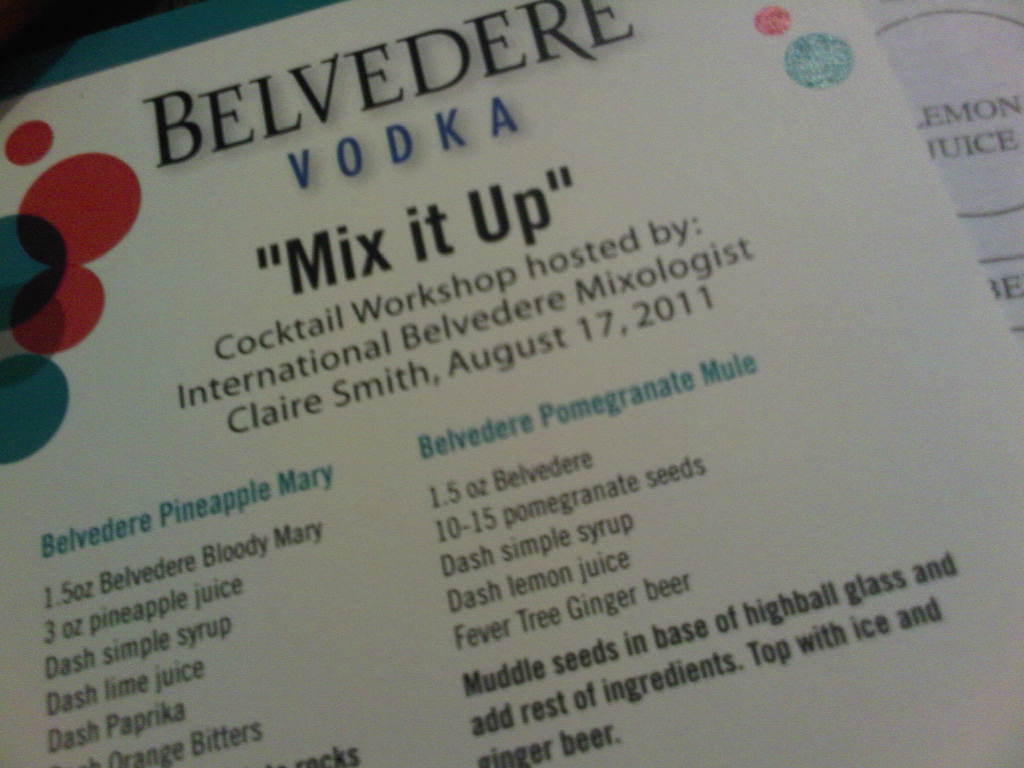 Martinis for breakfast?  Why not!  The Breakfast Martini is perfect for any time of day. 
1.5 oz Belvedere Pink Grapefruit, 1 barspoon of peach puree, 1/2 oz lemon juice and dash of earl grey tea simple syrup (homemade – and making this and keeping on hand for future use when mixolgist-ing).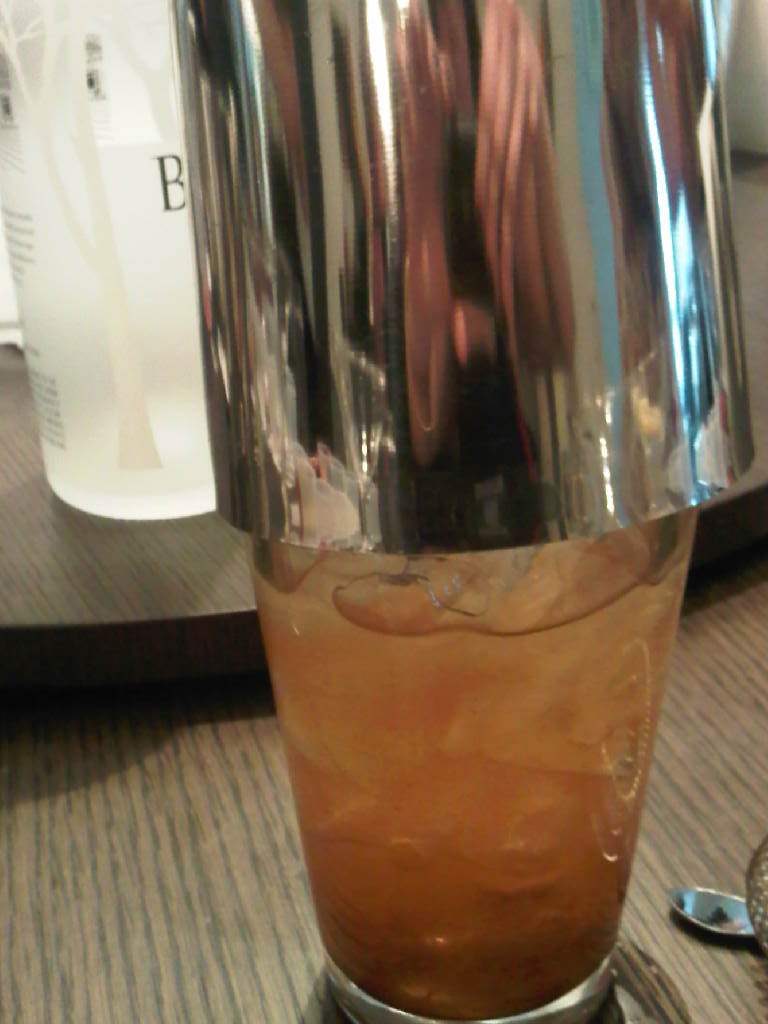 All was going well until I started to use a jigger.  And accidentally put 3 oz into the drink instead of 1.5 oz.  I was never really good at math.  But since I am a seasoned professional drinker, it all worked out OK.  I also went a little heavy on the jam and the tea syrup, both the flavors were harmoniously delicious.  Clarie made the preserves herself, and they were quite lovely.  All the ingredients went into the Boston bar glass, then we shook our money maker until the glass was ice cold and frosted.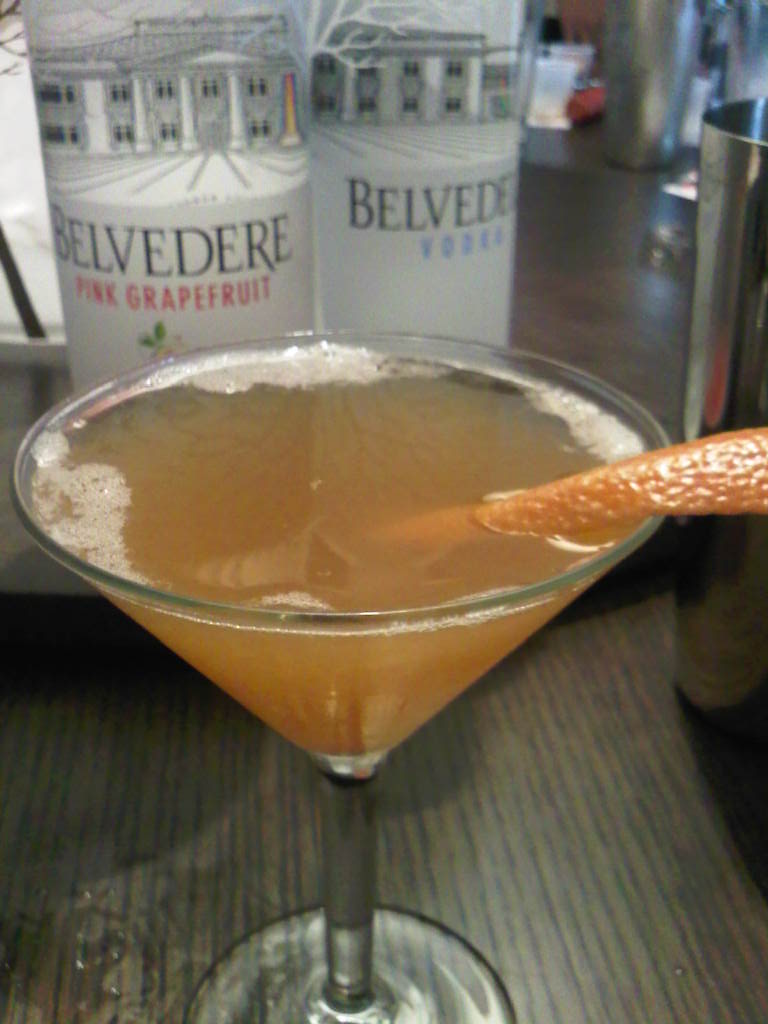 Garnished with a squeeze of the orange zest and GOOD MORNING Breakfast Martini!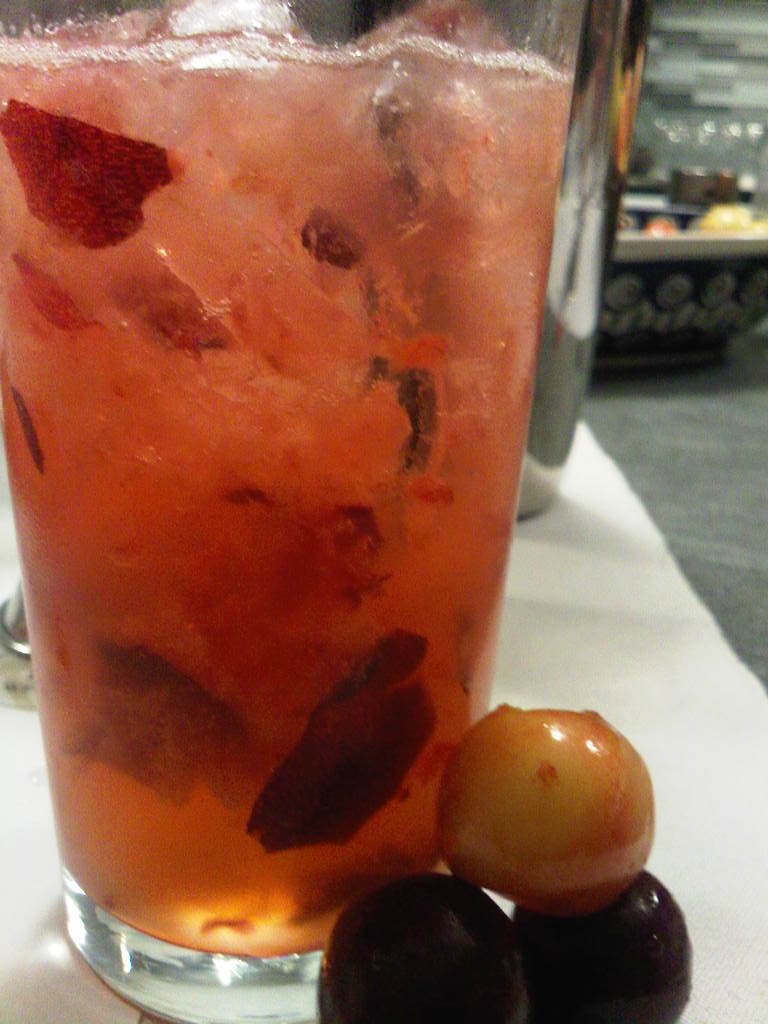 Cherries this time of year are a great addition to your drink roster, and this recipe is so versatile (Claire tells us) that you can really substitute any flavor or fruit.  This one involves muddling, I love to muddle and pulverize stuff in a glass.
1.5 oz Belvedere, 4 to 5 ripe cherries, dash simple syrup, dash lemon juice, Ginger Beer.  Claire's recommendation is Fever Tree Ginger Beer.
Muddle, muddle muddle the cherries in a glass!  Add the rest of the ingredients and top with ice and ginger beer.  Then give it a good stir.
Please note: Photo Styling for this image by Amy Christenson.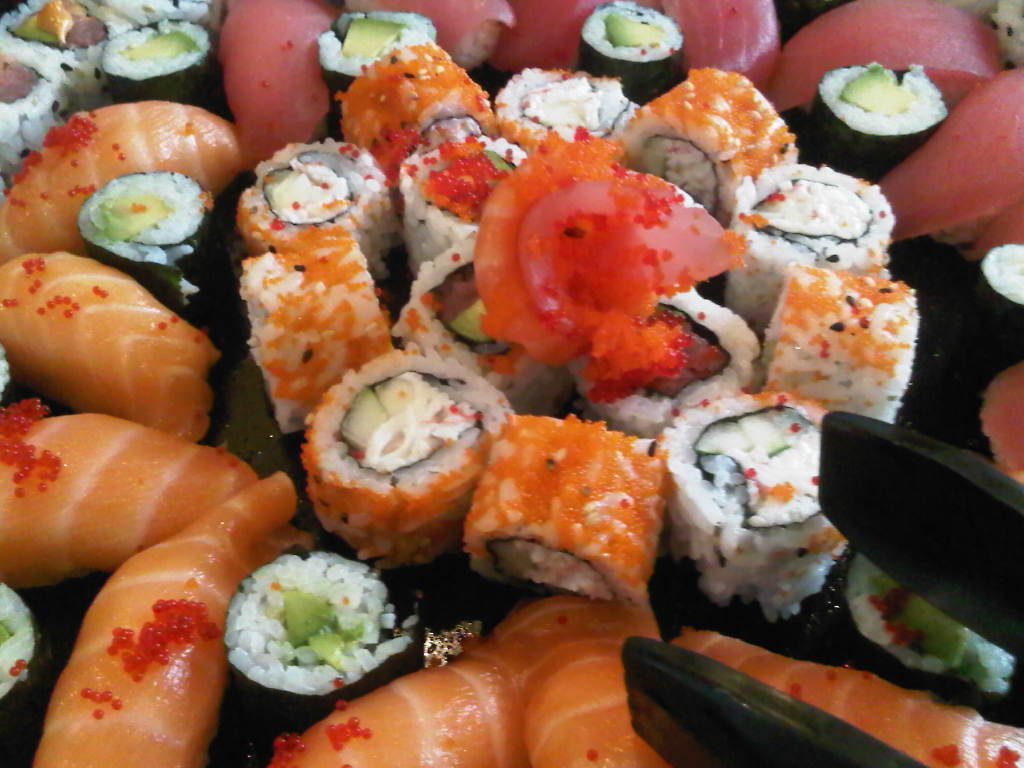 What do you pair all this with besides a room full of great girlfriends?  Jung Pak from Wisepak foods was rolling sushi to order.
Special thanks to Kimberly Burt for hosting and for Tom Kane for letting us mix in his fabu apartment.  He let me ogle his Champagne collection.