I never like to miss a food event, and this one seemed like not one to be missed!  UNICEF's Taste of Tap event took place on March 23 at the Centered Chef. Celebrity chefs Sprout's Dale Levitski and Centered Chef's Ryan Hutmacher and A Razor, A Shiny Knife showed off culinary skills and UNICEF-inspired dishes- all of which benefitted UNICEF's save-saving water programs.
Taste of Tap is a celebration of World Water Week (March 19-25) and UNICEF's Tap Project, a fund-raising campaign aimed at granting clean water to the 900 million people around the world who currently lack access to it. The core of the project works on a simple concept: restaurants asking their patrons to donate $1 or more for the tap water they usually enjoy for free during the week. 
The event raised over $7,000 for water sanitation programs.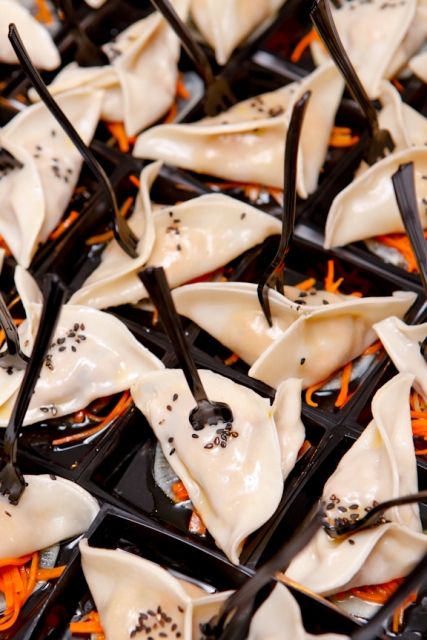 Chicken Potsticker with Orange Gastrique by Ryan Hutmacher, Centered Chef.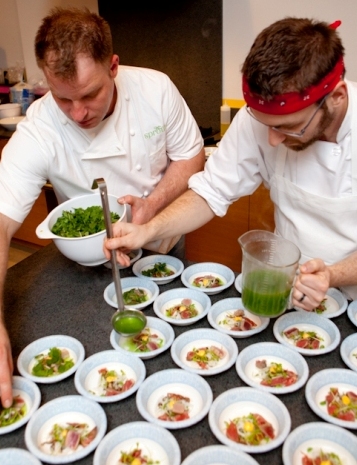 Seaweed soup from Sprout by Chef Dale Levitski.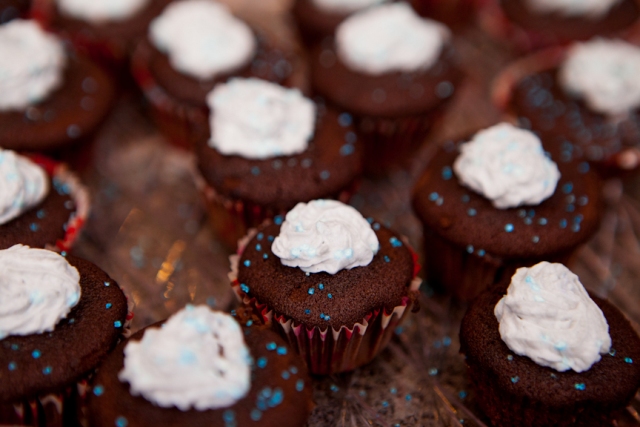 Chocolate Guinness Beer Cake with Bailey's Whipped Crème Topping by Vanessa Moses, The Cooking Chicks Chicago.
Photo credit: Braxton Black
For more on the Tap Project.