Chicago Chef Week is here. With $22 lunch menus and $44 dinner menus at some of the city's best restaurants, we kicked off the first day during lunch at GT Fish & Oyster. We saw plates and plates of their fried chicken and waffles waft by, but the real score was their chef week menu.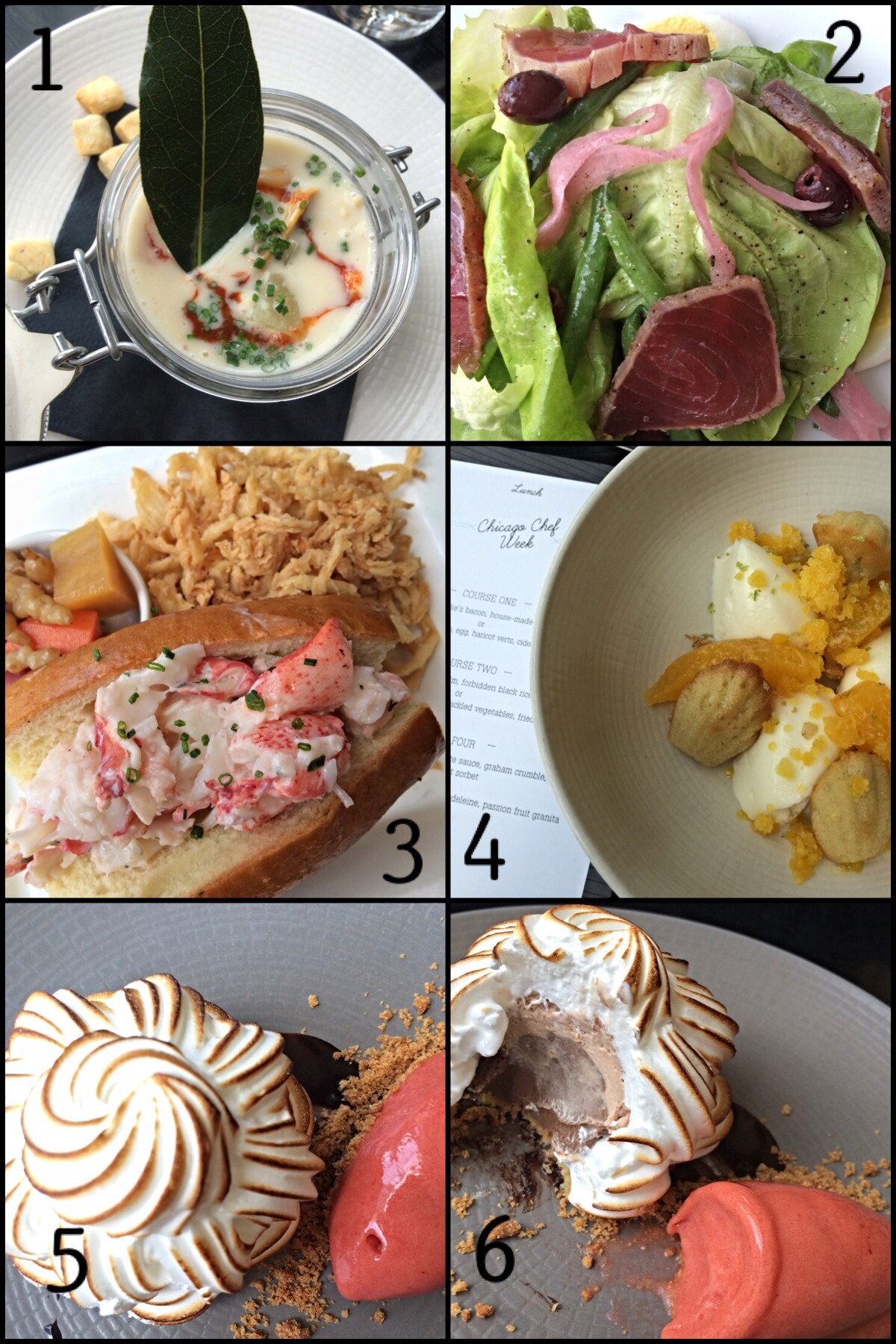 1. Creamy yet light Clam Chowder, with lots of clams and crunchy salty oyster crackers.
2. Seared Tuna Salad, with a savory and tangy cider mustard vinaigrette.
3. Their famous lobster roll, stuffed and loaded with deliciousness.
4. Lemon Panna Cotta with a tangy passion fruit granita.
5 & 6. Chocolate Meringue Tart. I almost fought #billyisthebest over this. Milk chocolate mousse meets dark chocolate ganache, decorated in a perfectly toasted meringue.
Move fast because Chef Week ends on March 21.