What a week it was, and also thank goodness it is over!  It is always fun to celebrate your birthday – over and over again with family, friends and great food – and most of all, delicious cocktails.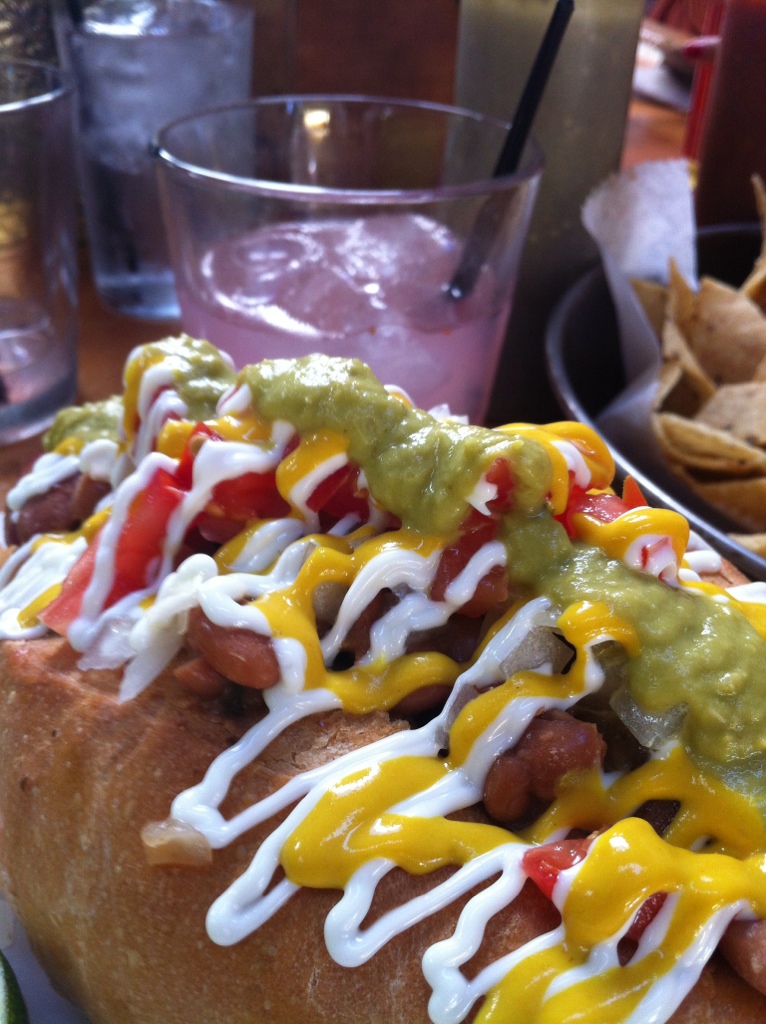 Sunday, August 19:  The Sunday before my birthday started innocently enough at one of our favorite watering holes, Big Star. After several tecates and escondidos, this Sonoran Hot Dog landed on my pants – but fear not, we ordered another.  I did however, walk around with mustard on my jeans for the remainder of the afternoon.  The Food Mafia (aka Stacy Johnson) though this was very funny. But by the end of our jaunt there we had totally forgotten about it.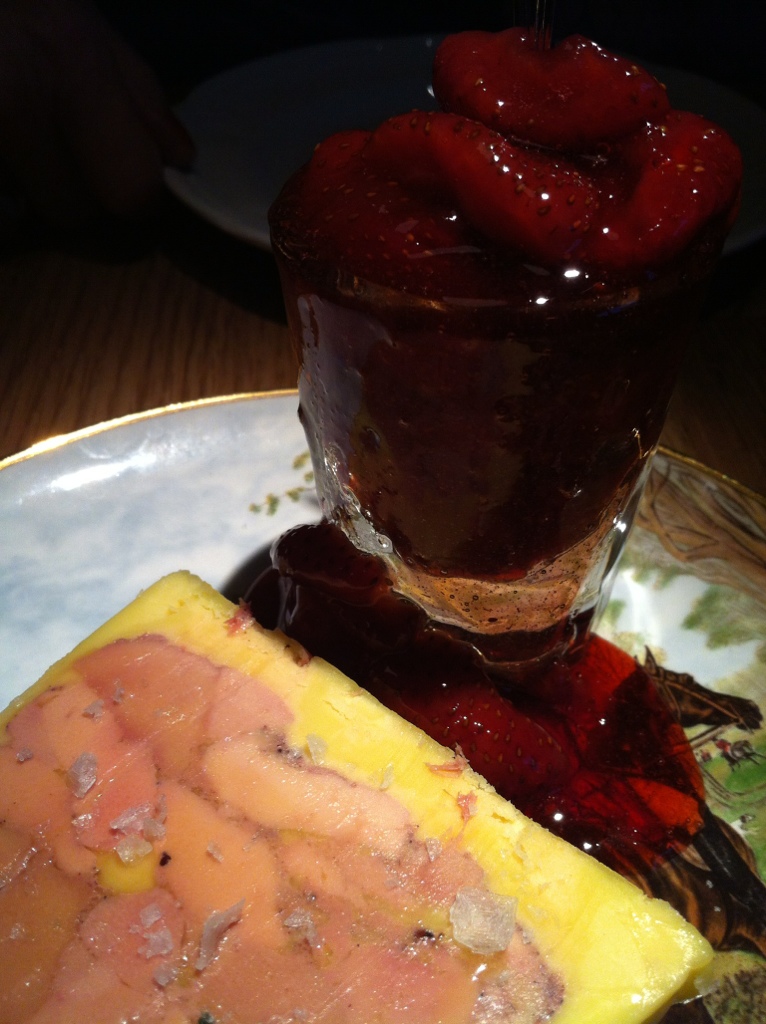 Monday, August 20:  As you might have heard, the burger at Au Cheval is at the top of the charts. This foie gras terrine, sprinkled with flakes of Maldon salt, was over flowing with house made Strawberry jam and brioche. Roro was dying to try to their burger, and we each had our own.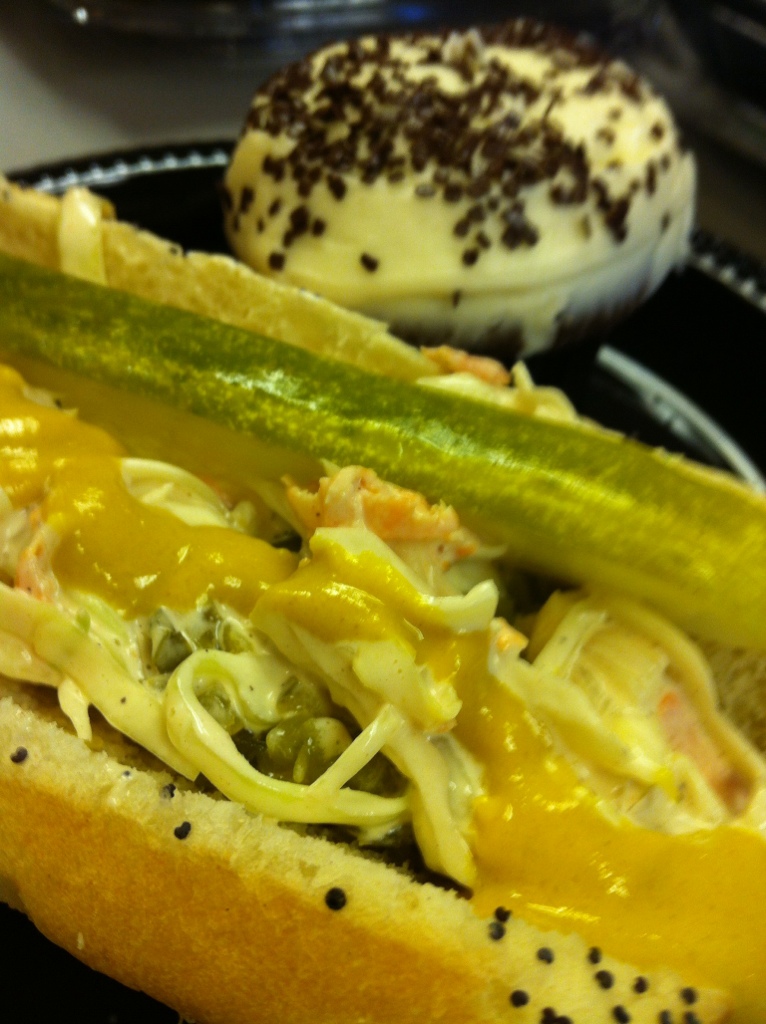 Tuesday, August 21:  My amazing team at XA had one of my favorite foods – hot dogs – catered in by America's Dog for lunch. Chicago Dogs are the standard, but the Mandy Dog with chili, cole slaw and mustard is delicious. We all had more than one. And a Sprinkles Cupcake too.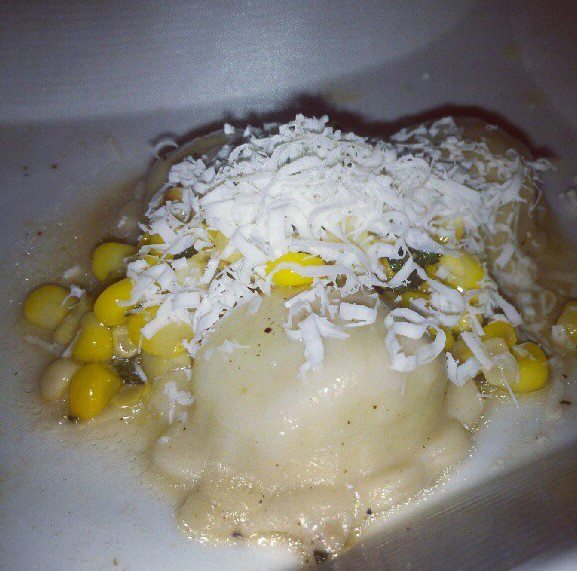 The actual birthday dinner was a special treat. My friends and my mom were in attendance and we got to hold court at David Burke's Primehouse for a dinner benefiting Harvest Moon Farms. Chefs David Burke and Rick Gresh were on hand serving a seven course meal, paired with cocktails from Breckenridge Distillery. The groups favorite libation was a Caprese Martini with heriloom tomatoes. My favorite course was the Rooster Ravioli – and David and I both agreed it tasted like a rich sausage. The whole team at DBPH is like familia – thanks for such a great night!  We also had some quality time with Chef Rick at the end of the night, over some wine and funny stories.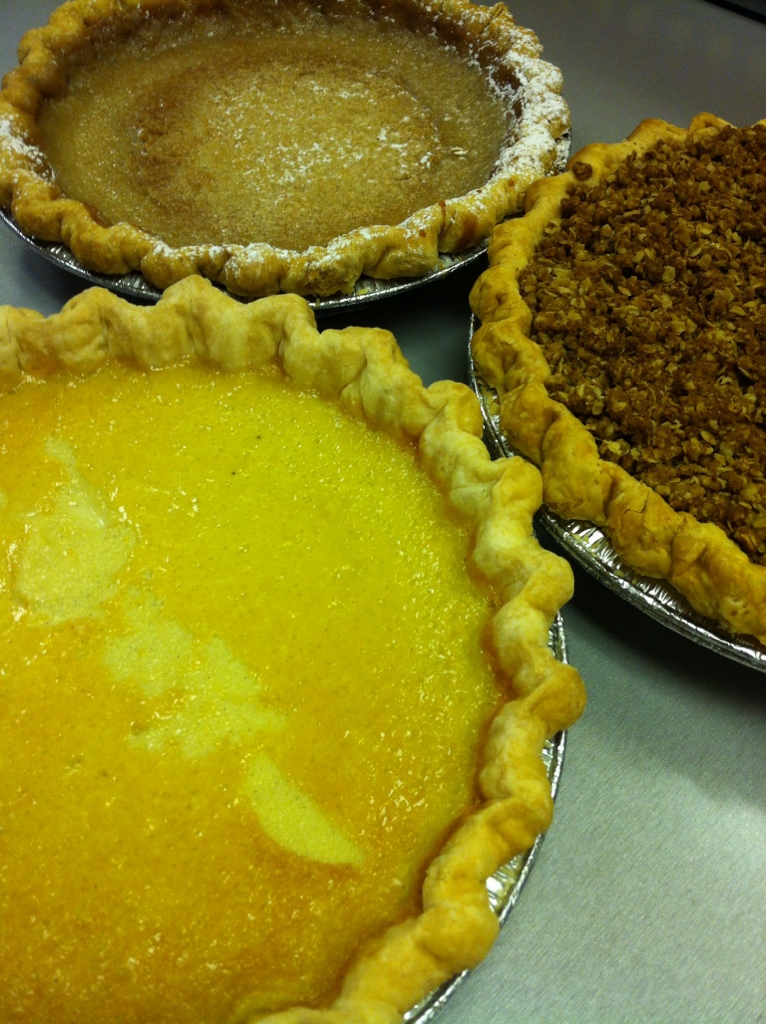 Wednesday, August 22: Pies from Hoosier Mama at XA – a "day after" birthday surprise. We ate three whole pies. Before lunch.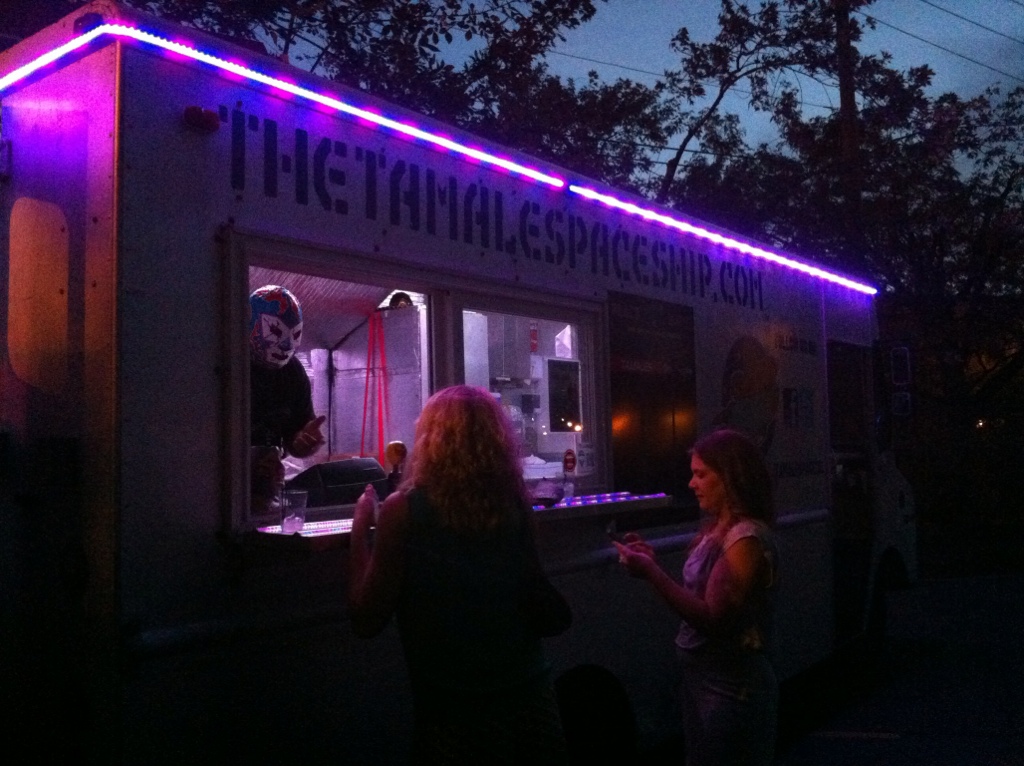 Thursday, August 23: My bestie from NYC arrived in town and we were ready to party! Here we were (God knows where), but had a special visit by the Tamale Spaceship. Lucky us!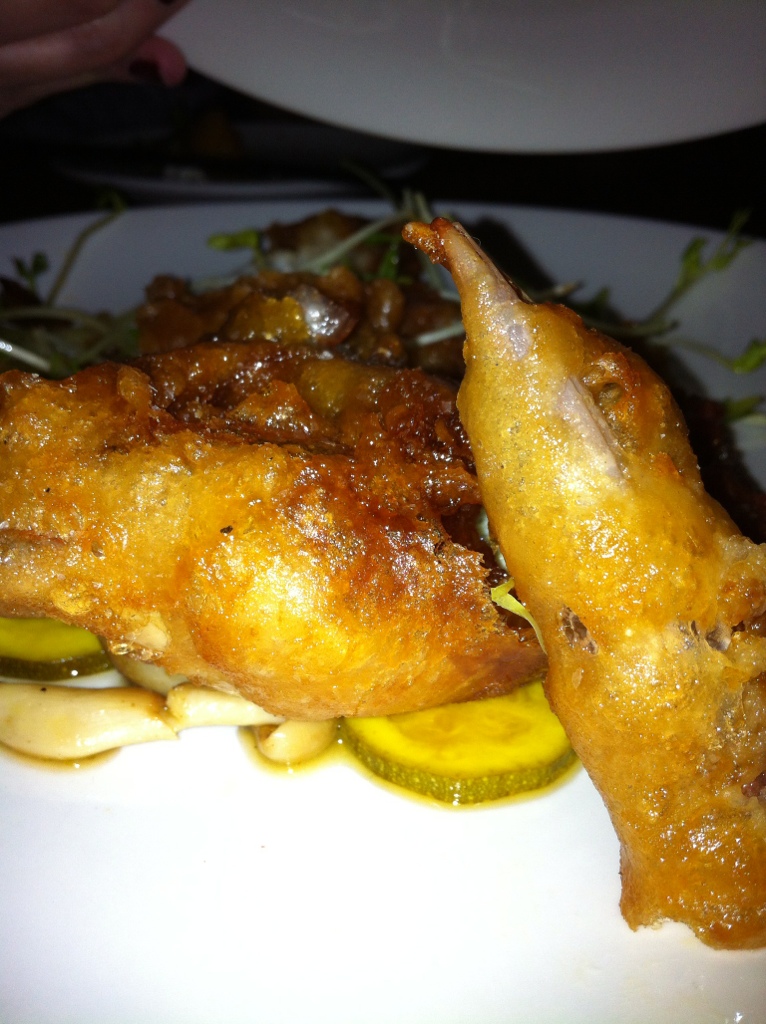 Then we were off to Longman & Eagle – starting with Aperol Spritzes and Vino Verde. Their cheese stuffed gourgeres are sublimely flaky, steamy and puffy.  We loved our soft shell crab too. Their outdoor patio is a great location for pre-dinner cocktails, like being in a friend's backyard.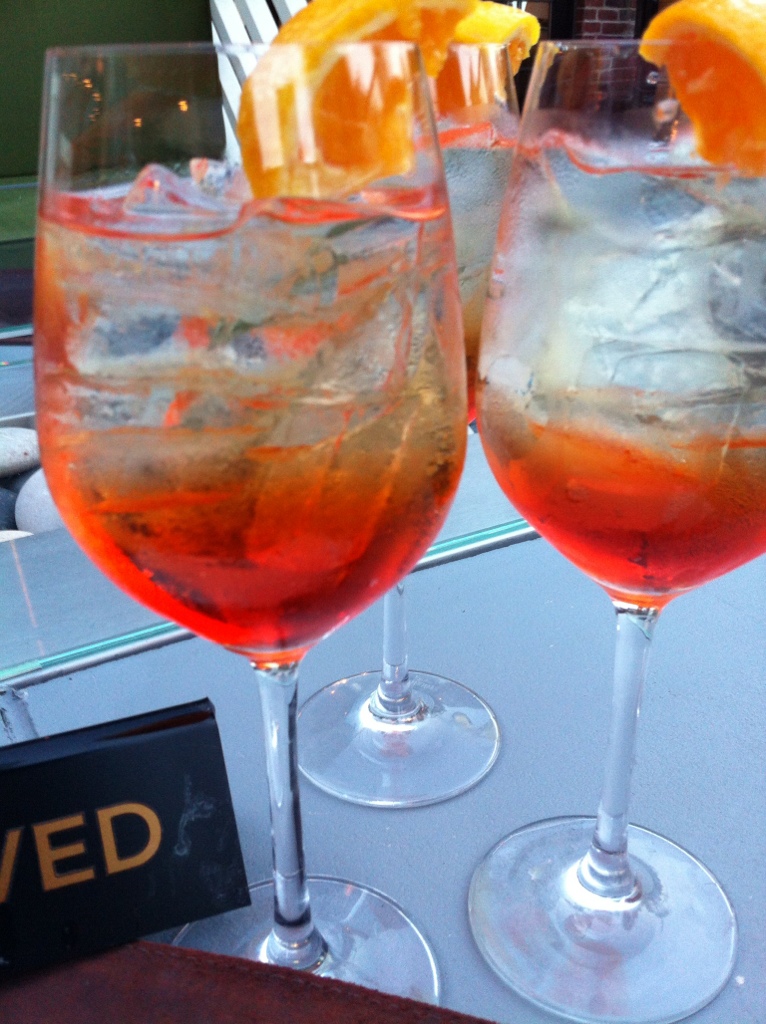 Friday, August 24: RESERVED – Starter cocktails at Drumbar with superstar Benjamin Newby making us (surprise) – Aperol Spritzes in the later afternoon sunshine.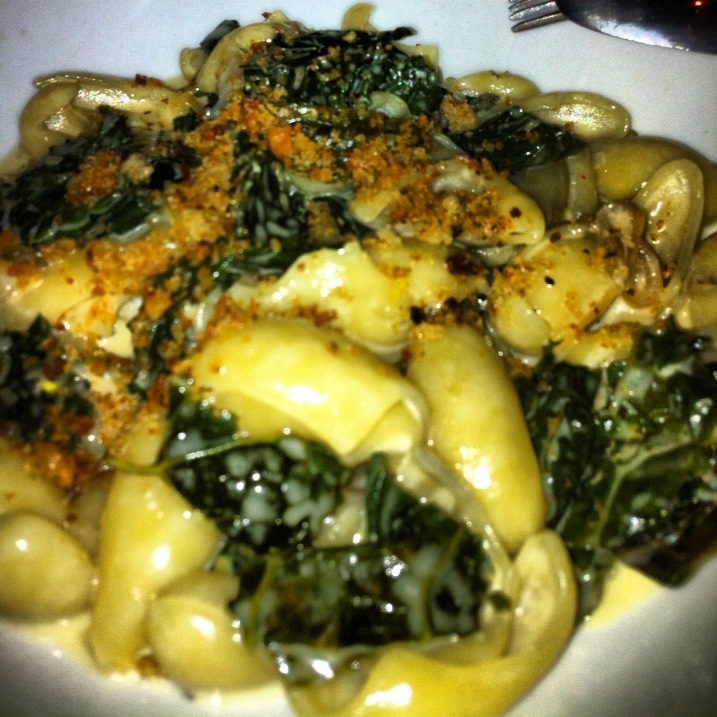 The biggest birthday hit was at Balena. The pastas were amazing. But it was also the best service we had experienced. Our server was ON IT and friends at the table next to us even gave us their wine.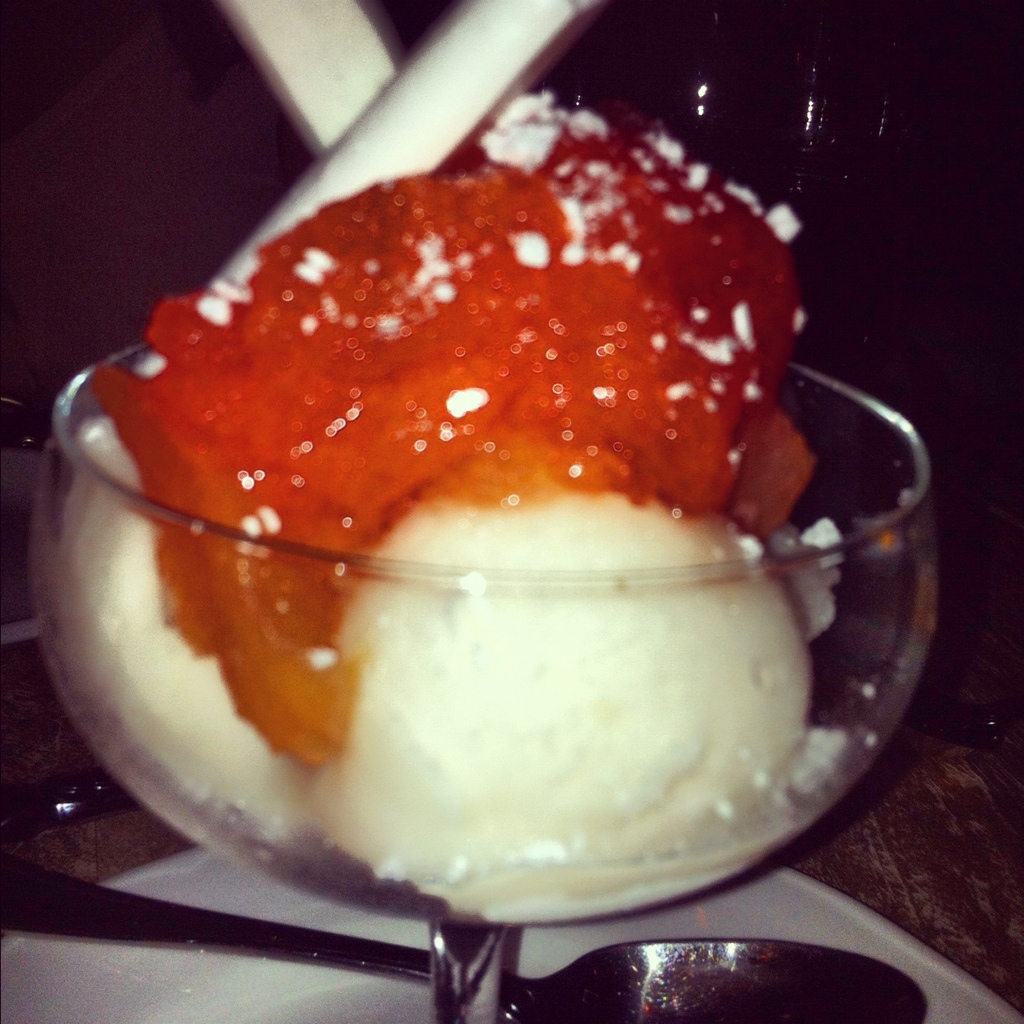 Amanda Rockman's dessert was wild with citrusy flavors and inspired my recent grapefruit cravings - Grapefruit Sorbetti, Dry Meringue, Cinnamon, Aperol Granita. We also are craving Aperol.  All the time.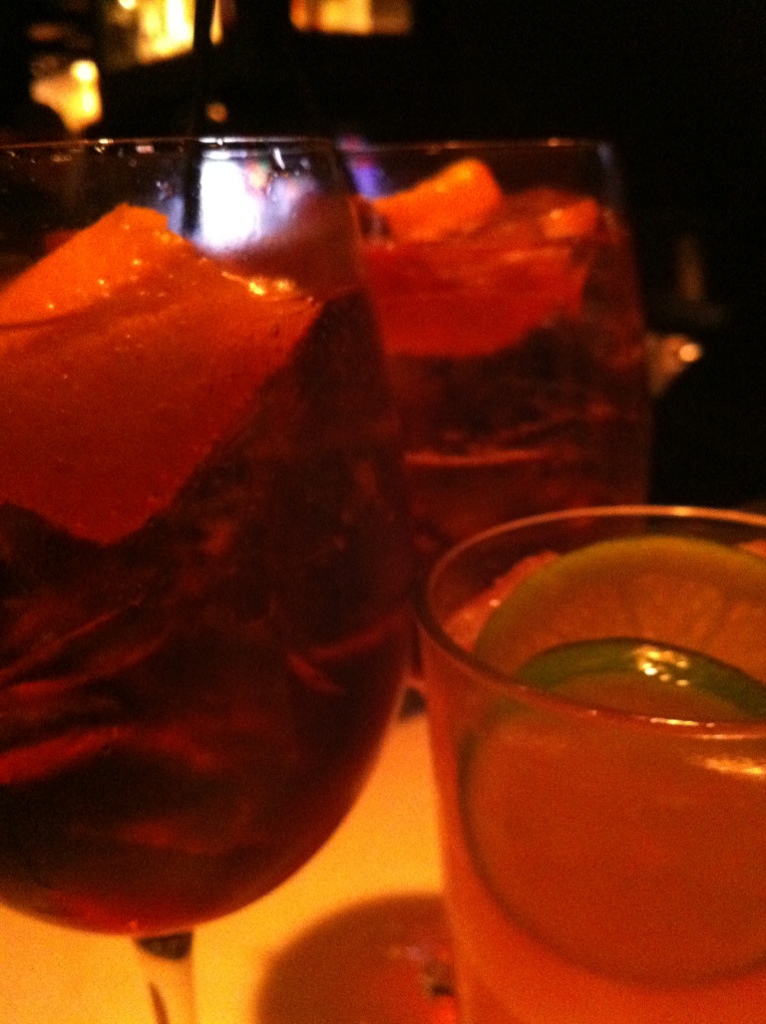 Saturday, August 25: Jim and Lance are back in town from NYC.  After a bottle of Veuve we headed for cocktails at RPM. The Campari Sbagliato with Carpano Antica, Prosecco and Campari got us in the mood for dinner at Bavette's Bar & Bouef. A little switch up from the Aperol (there were no Aperol cocktails on their menu).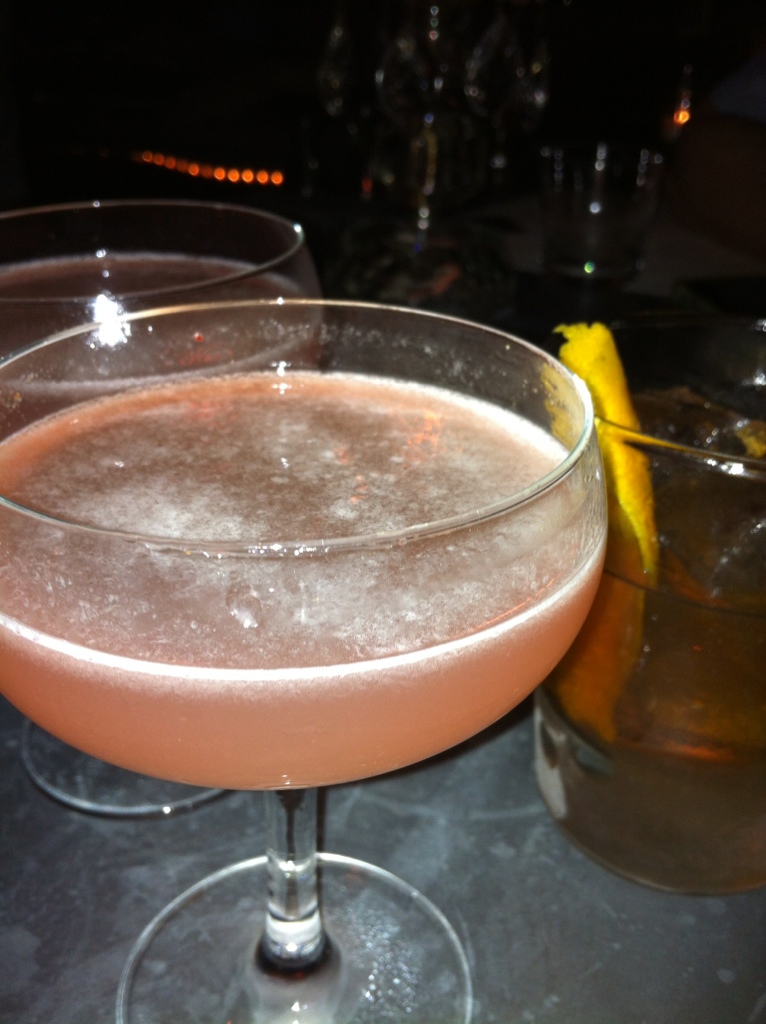 My new favorite – maybe because it is pink – maybe because it is in a coupe. The Champagne Smash small's gin, lillet rosé, mint and lemon at Bavette's Bar & Bouef.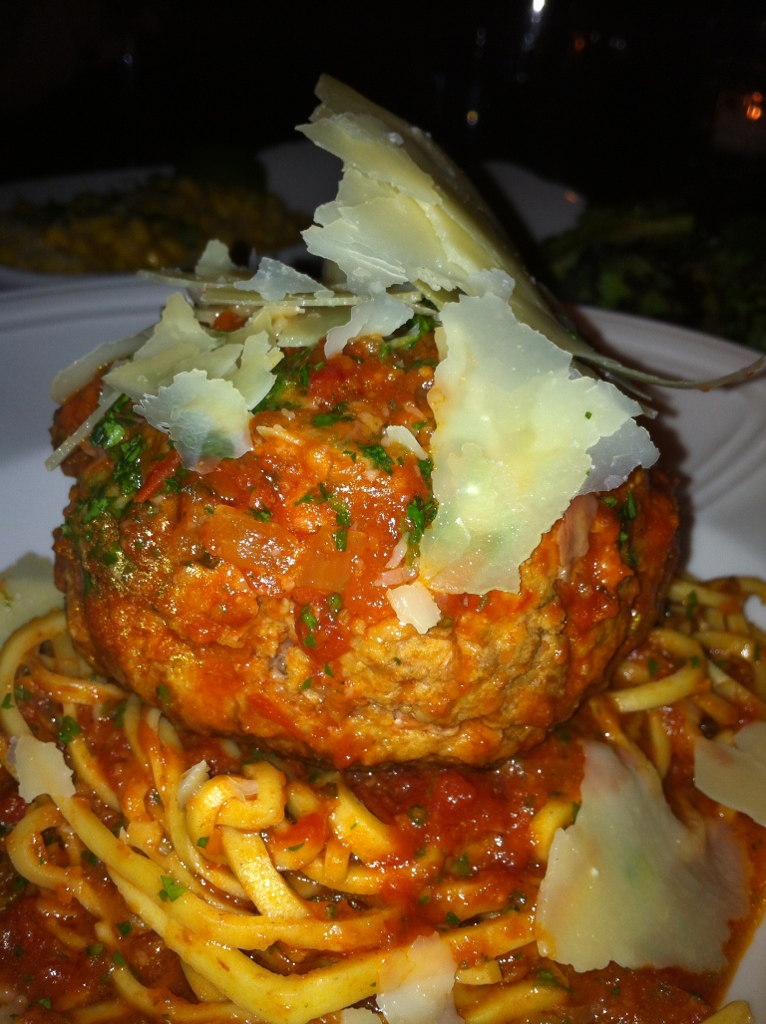 GIANT meatball with handcut pasta.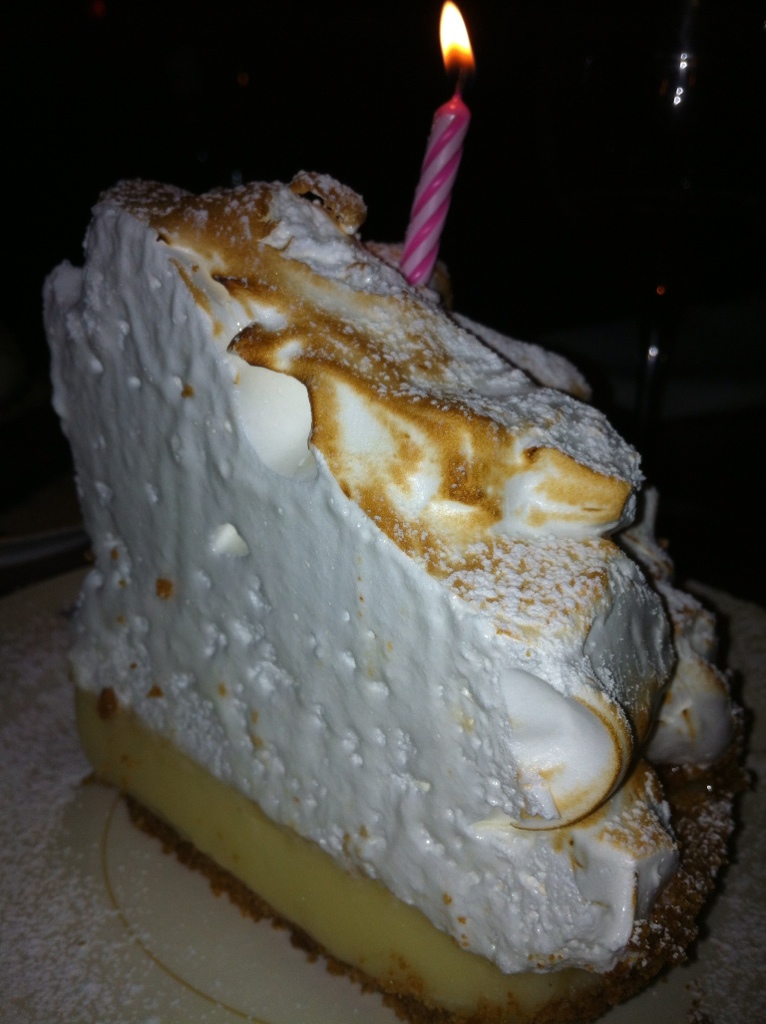 And our server brought us this slice of lemon meringue pie for dessert, which is one of my most favorite desserts ever, especially when the meringue is sky high and fluffy.
The end – until next year, so I can fully recover.