NoMI | Boutique Chocolate has "popped up" in the Park Hyatt Chicago Library. Walking into this temporary pastry shop, the sweet aroma alone will make you go crazy. It's award-winning Pastry Chef Meg Galus' dream come true. She and her team have been sourcing rare and unique varieties to create an array of offerings, ranging from handcrafted bonbons to French and American style pastries, as well as personalized gift packages. There is even a rich Chocolate Chai tea collaboration with Rare Tea Cellar - to sip while you peruse the boutique.
Here is what you can find:
Confections - Bonbons, bars, lollipops, caramels, enrobed nuts
Pâtisseries - Éclairs, tarts, petits gâteaux
Snacks - Macarons, cookies, brownies
Gifts - Spreads, hot chocolate mix, customizable gift box
These works of art will be crafted using only the finest chocolate from makers around the globe including Valrhona, Cacao Barry, Felchlin, Guittard, Amedei and TCHO.
When: Runs through Sunday, May 11 (Mother's Day) from 12pm-8pm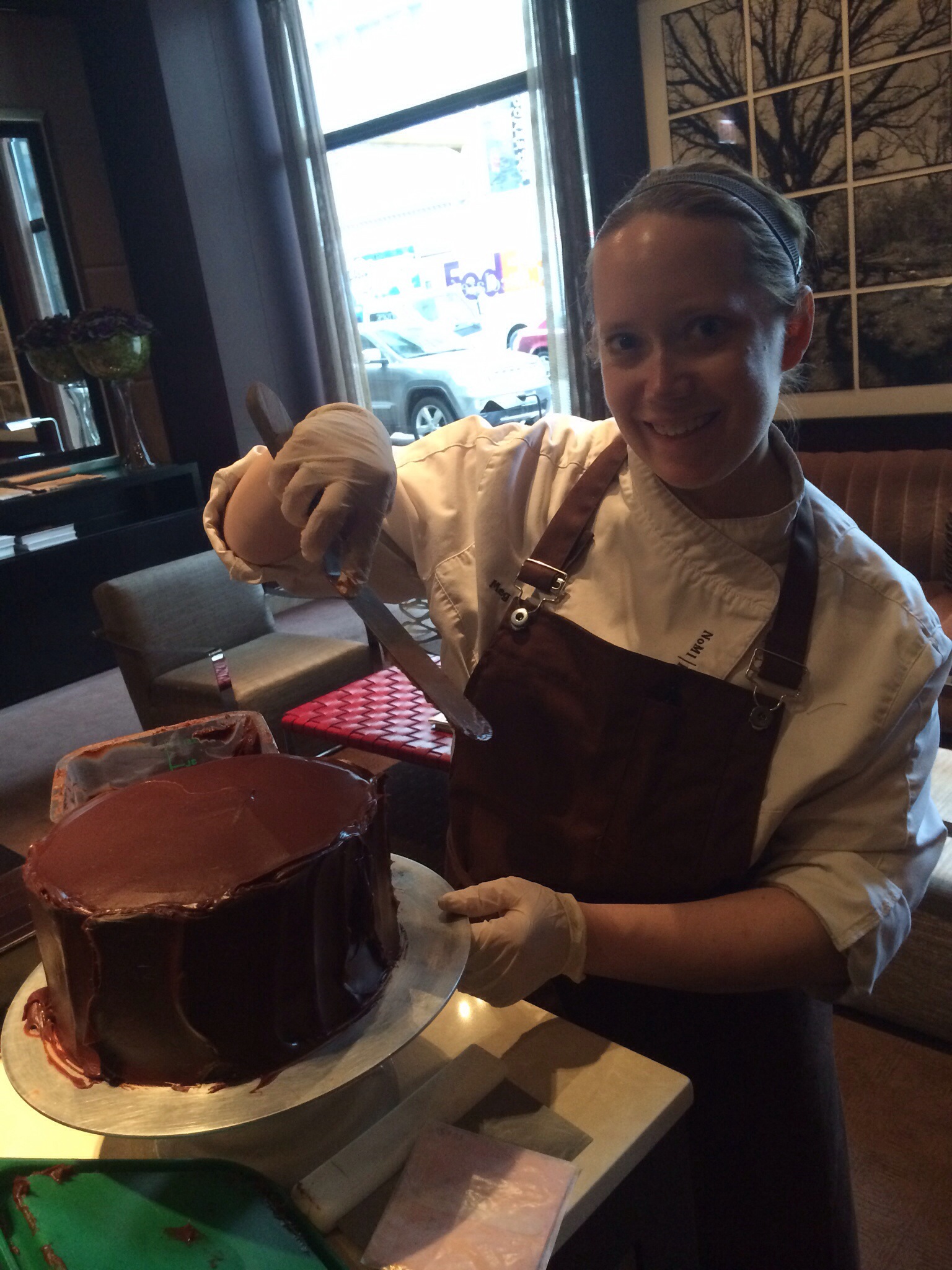 Chef Meg Galus putting the icing on the Sensation Cake. A Devil's Food Cake with luxurious DeZaan 72% ganache.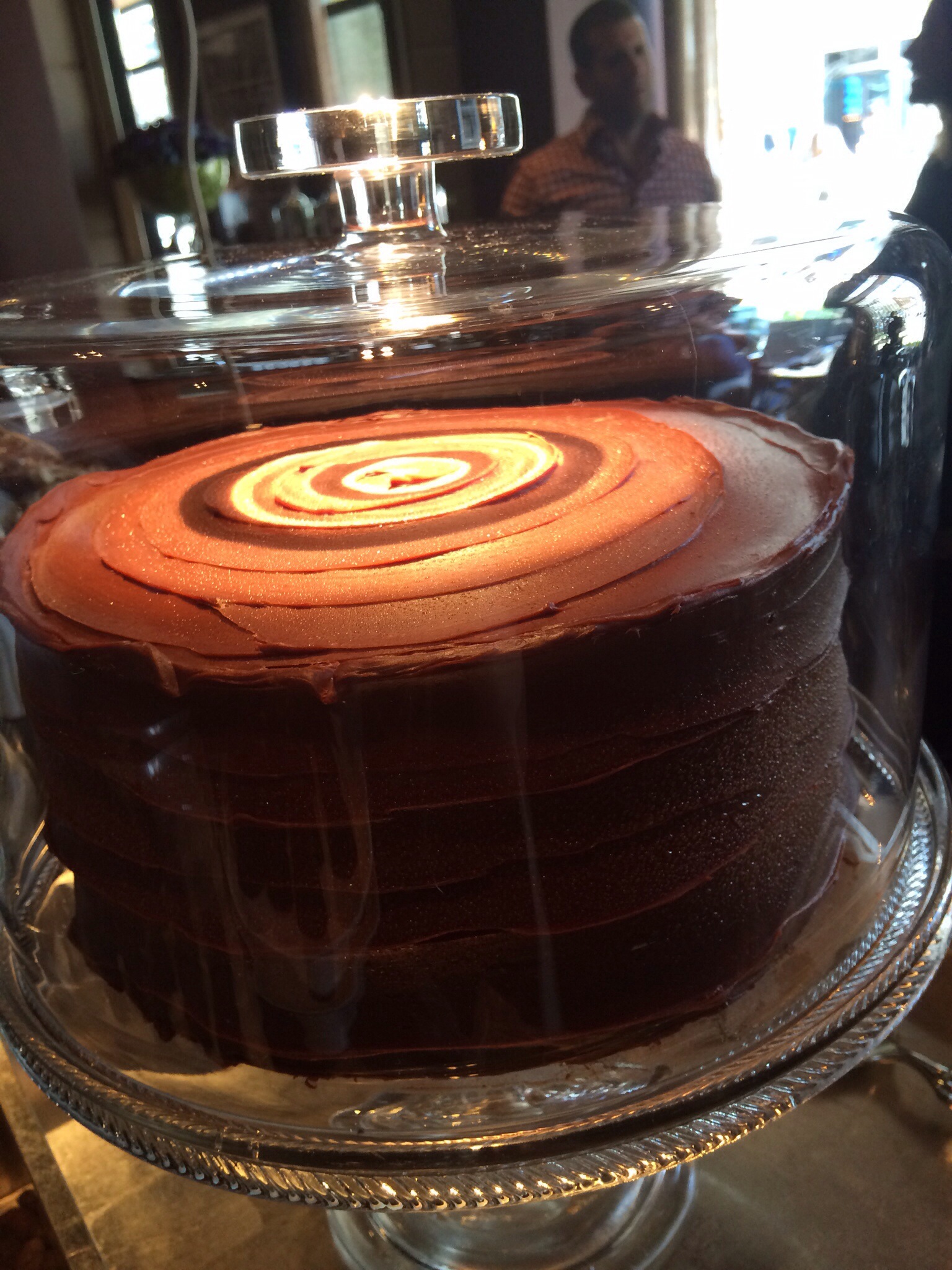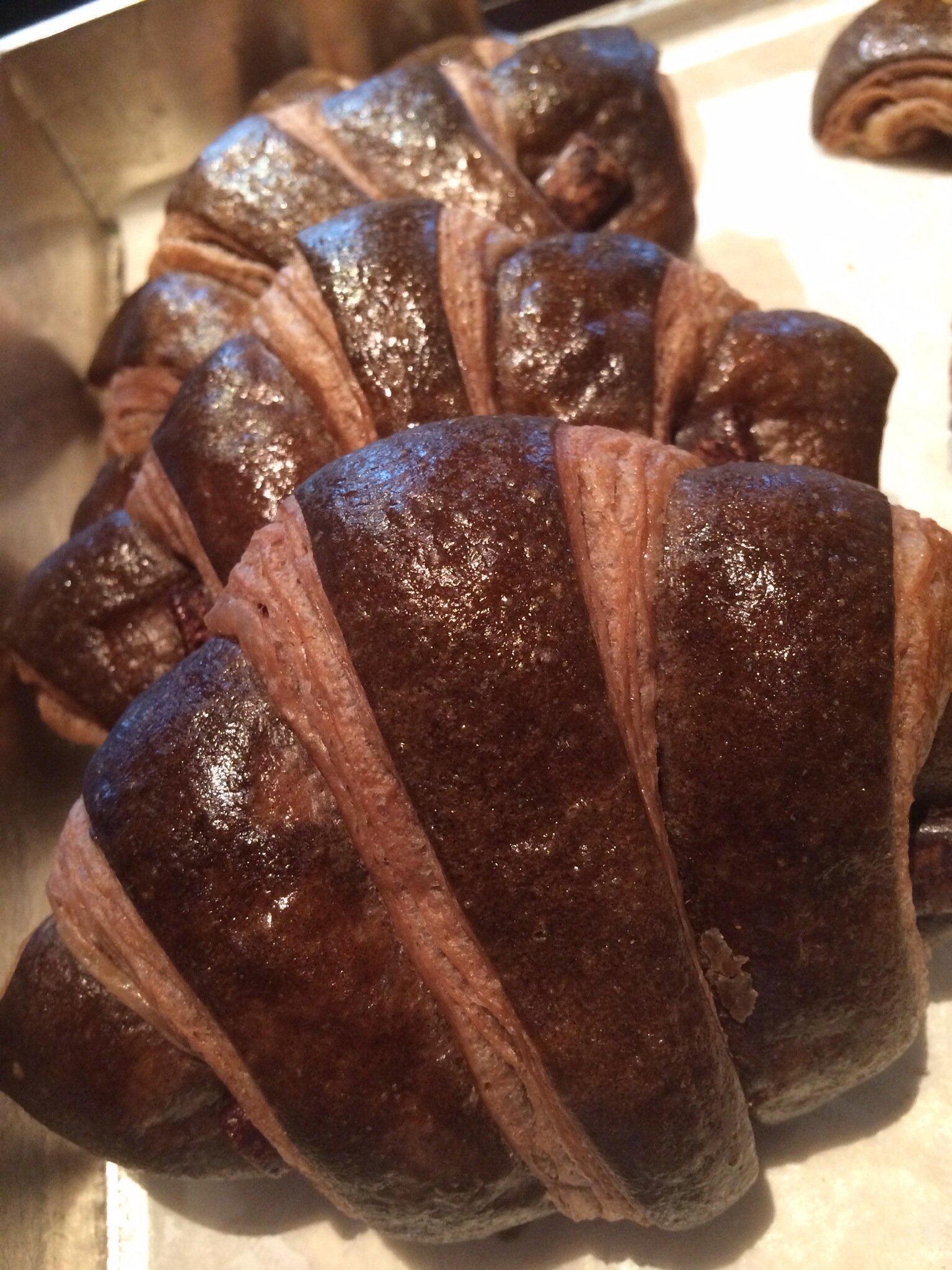 You have never had rich and flaky chocolate croissants like these – trust me.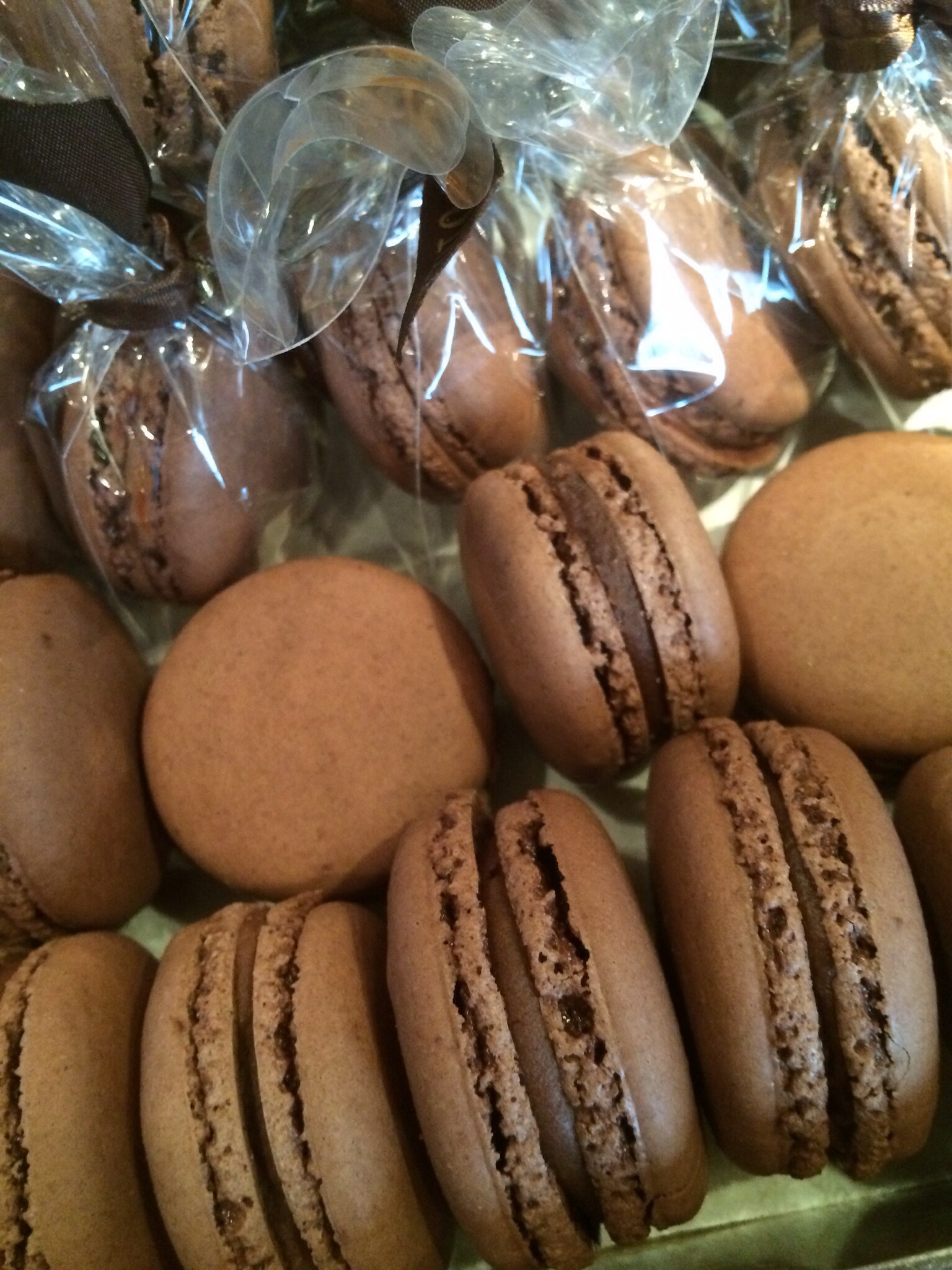 Meg's delectable macarons. You can even buy just one, but why stop there.