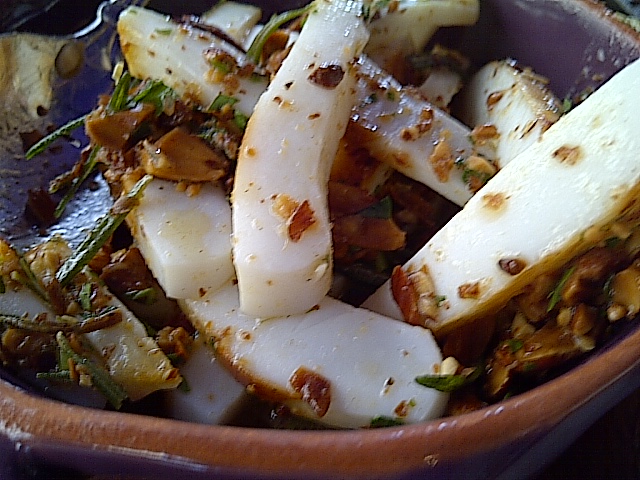 Just looking at this – is mouthwatering …
Sepia with fried almonds and rosemary, showcasing that hot plancha in action with a golden sear.
Making Pork rillette is an art, an something I have always enjoyed in bistros in Paris. This one mimics the one at Aux Lyonnais in Paris.  It is whipped creamy with toasted olive oil soaked bread slices and mustarda.
The Purple Pig in Chicago – www.thepurplepigchicago.com