Baconfest was baconly. Over 50 tastes of crispy pork heaven were served during the bustling dinner portion of the event. Generous beer samples from Greenbush and PBR. Here are some highlights …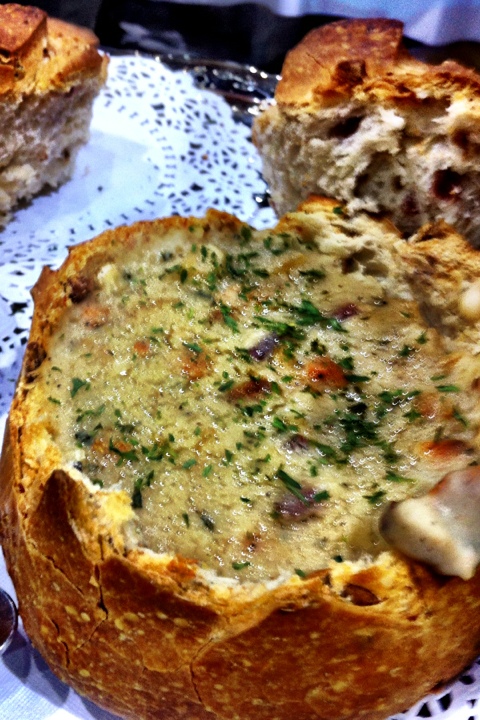 Paulina Market's Cream of Smoked Bacon Soup served in a mini baguette.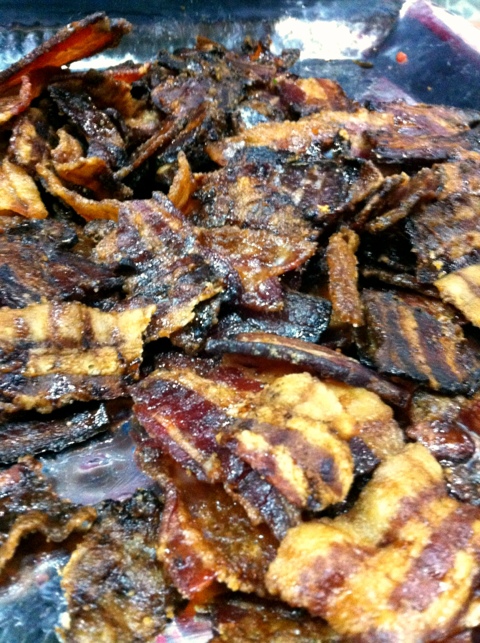 Sweet Baby Rays Mississippi Bacon Teasers. Sweet and salty. Their Porchetta Cubano was also great.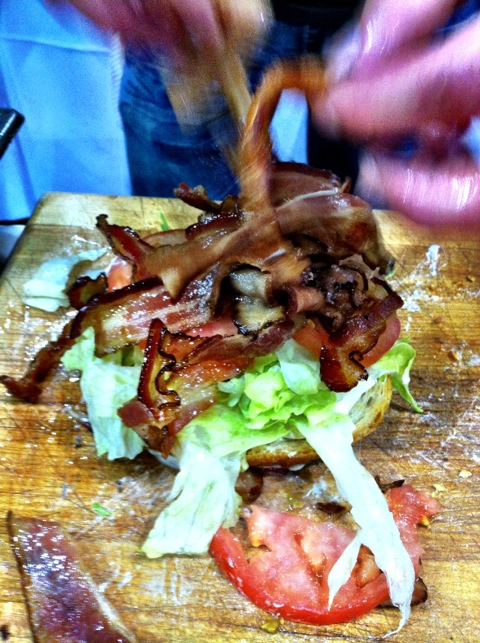 694 Wine & Spirits. Their Kick Ass BLT. And it did just that.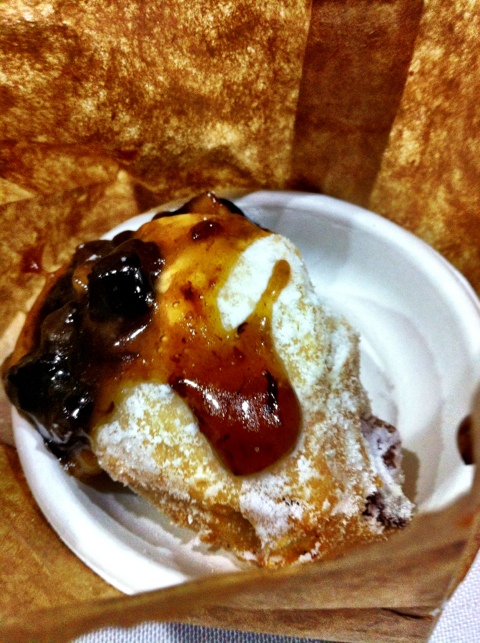 Kudos to Mark Steuer from The Bedford for these Bacon Beignets with Bacon Sugar.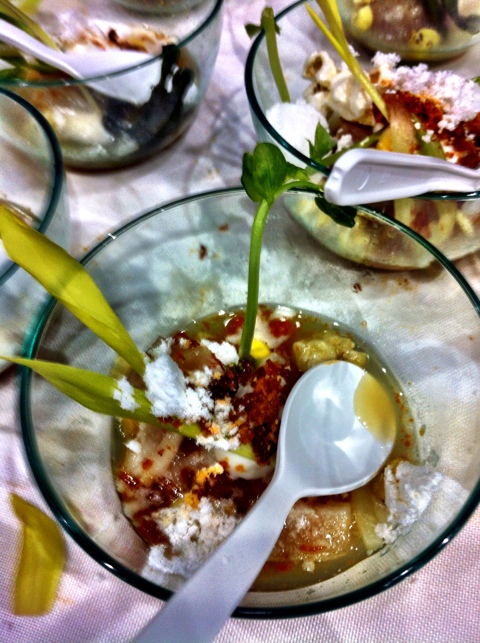 Trevor Hoyte from IPO always makes his tastings look great. Sous Vide Pork Belly with Popcorn Pudding, Pickled Ramps and Spicy Chicharrone.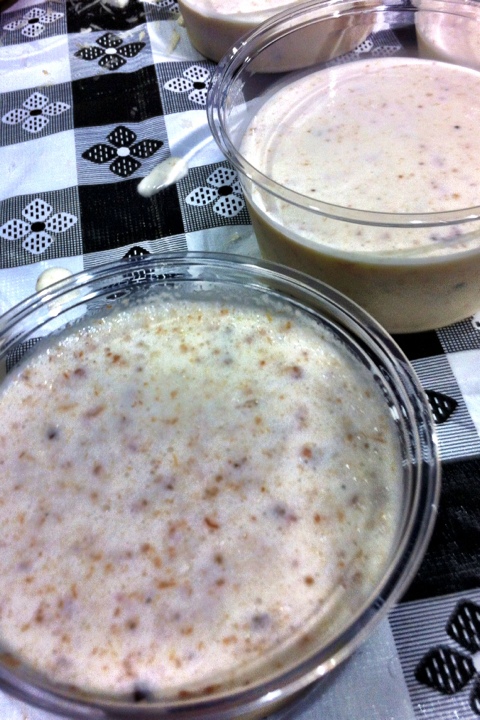 I hate to pick a fave. But this Vanilla Bacon Bourbon Milkshake was delicious from Three Aces. My boyfriend had 3, coincidentally.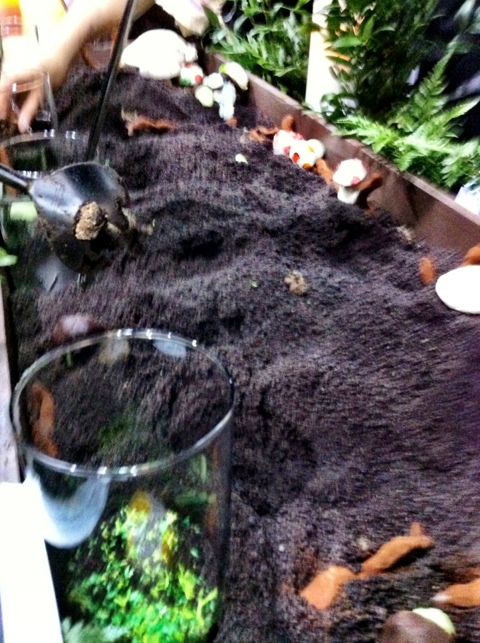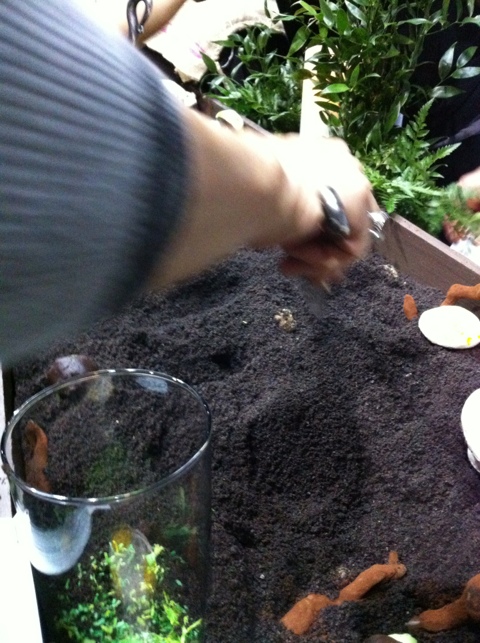 Toni Roberts from The Wit and her brilliant arena for foraging bacon truffles in a terroir of cookie crumbles.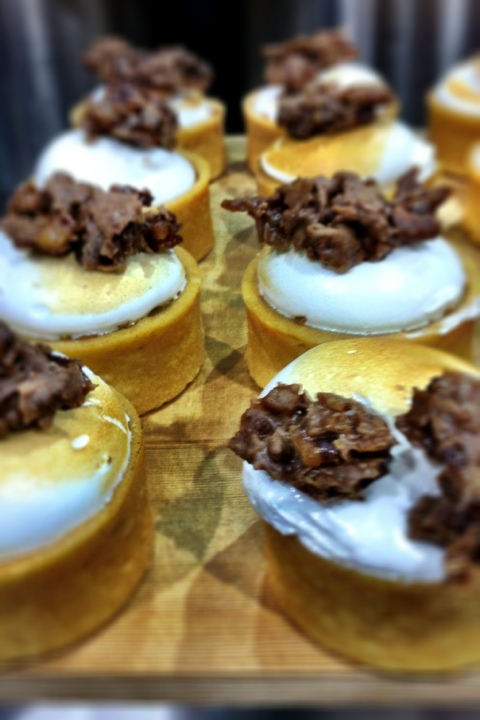 Sixteen's sophisticated Milk Chocolate and Smoked Brown Sugar Tarts from the always gorgeous Sarah Kosikowski. We made room for those.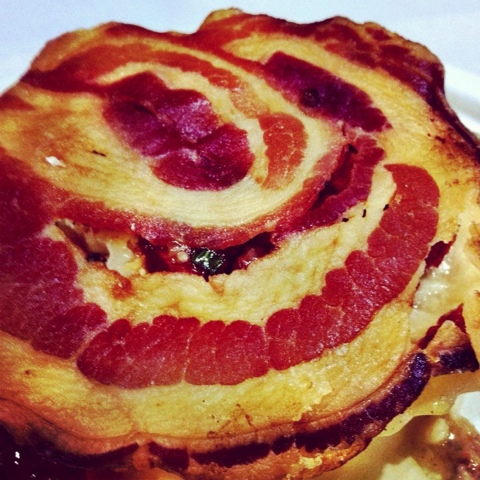 Jason Paskewitz from Gemini Bistro crisped the competition with Bacon x 3. Hand rolled porchetta ravioli with crispy pancetta chip and warm bacon vinaigrette.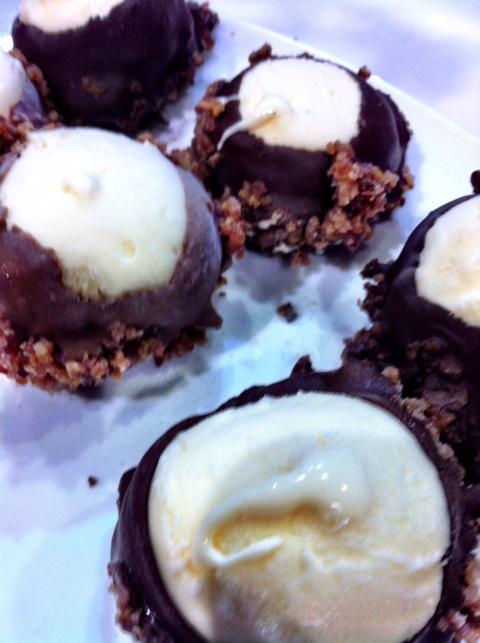 And finally Black Dog Gelato's Whiskey Bacon Pops.
On the exit we still smelled of bacon, lucky for us.