After a wild afternoon in Wrigley, Stacy Johnson (aka Food Mafia) and I ended up at socca. And lucky for US!  We enjoyed an amazing meal at the bar with super friendly service from the bartenders, and also got some fun time with Chef Roger Herring. The pizzettes on the menu are crispy and delicious and fantastic.  And they also cooked our sweetbreads perfectly – what else can us girls ask for?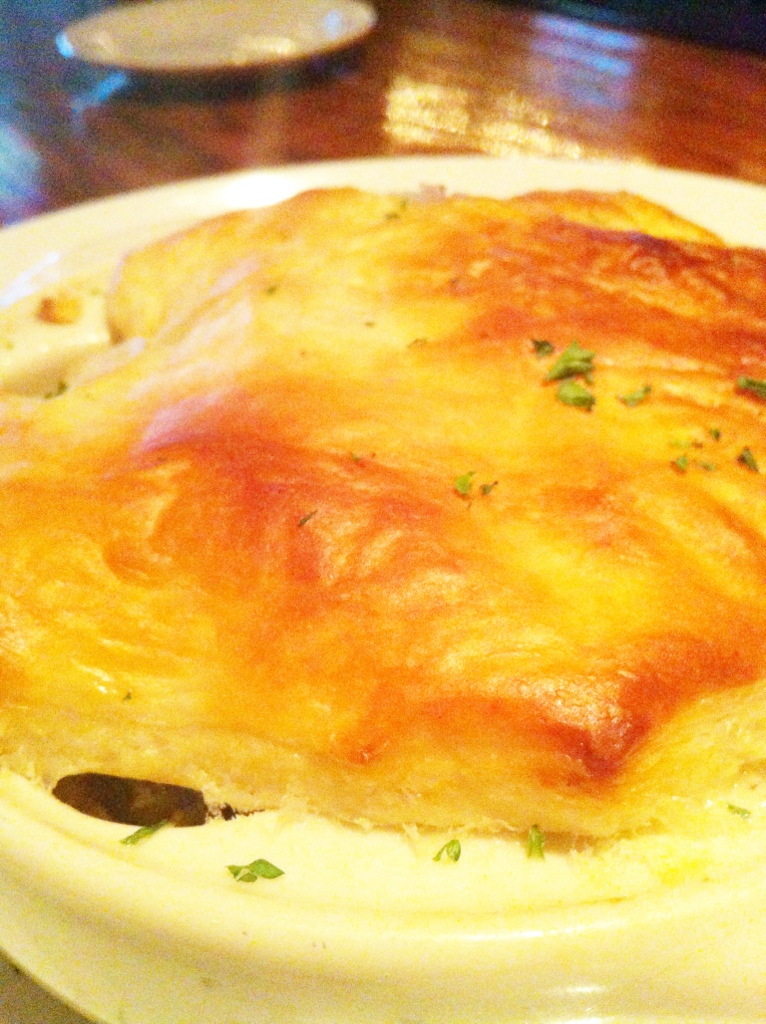 Escargot with warm butter and crispy puff pastry.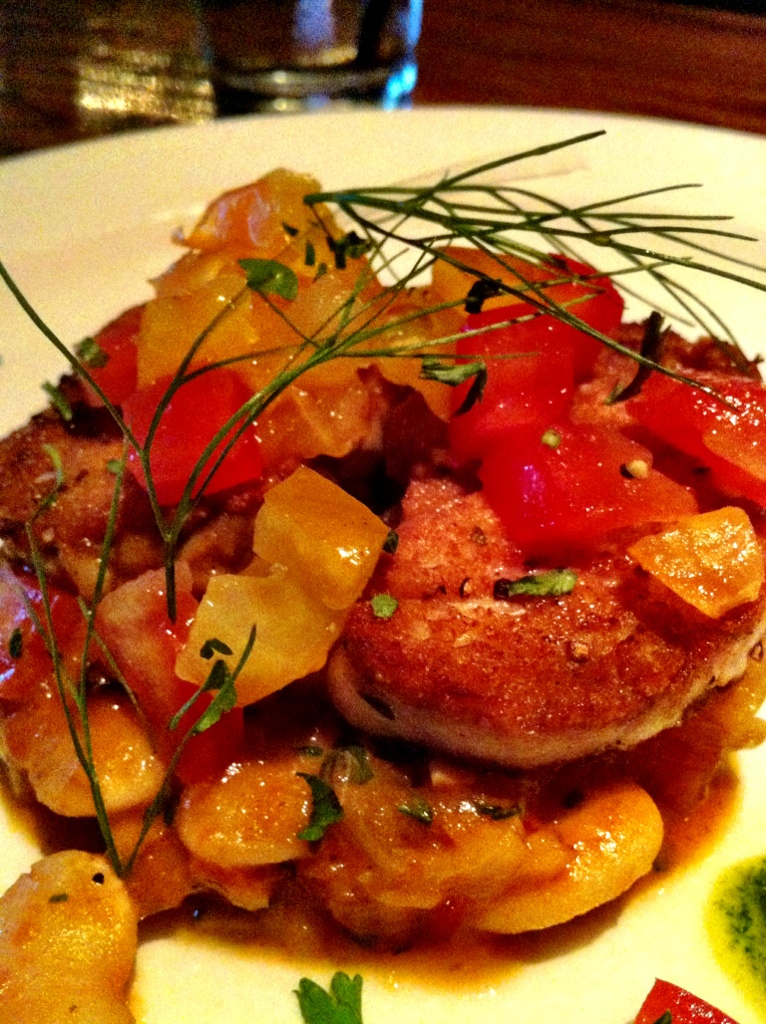 The sweetbreads of the year!  Perfectly crispy, tender and served with sweet heirloom tomatoes.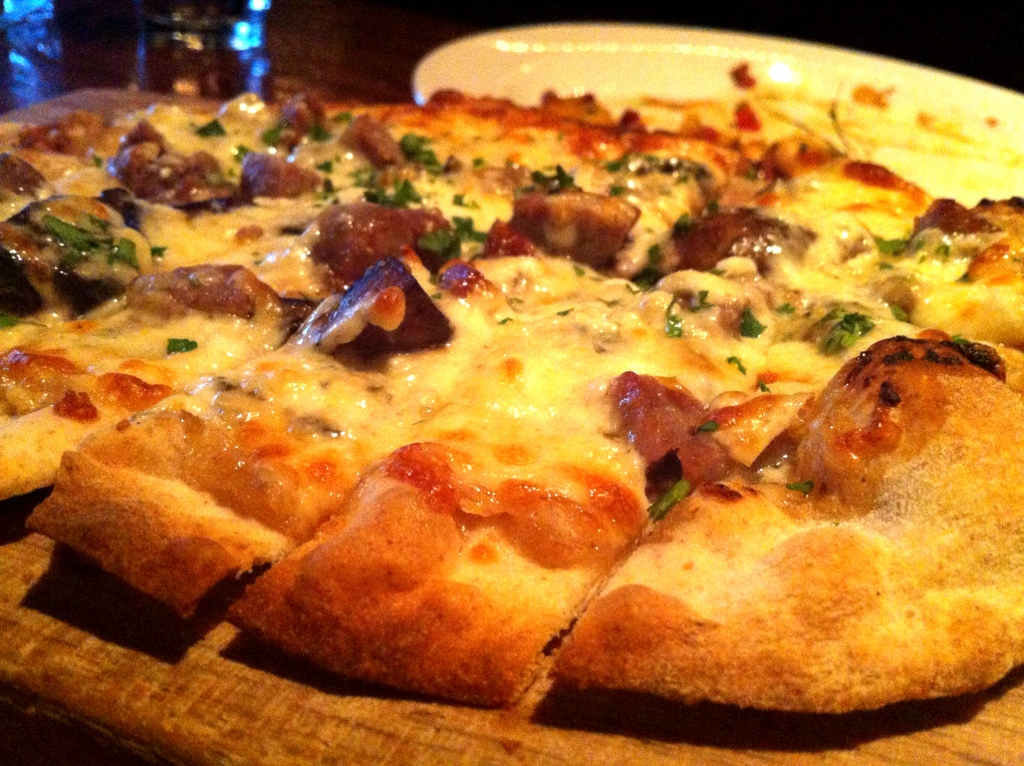 We almost ordered two – pizzette wild mushroom, caramelized onion, fennel sausage and gorgonzola. Gorgonzola on a pizza is my favorite cheese.  The way it melts is like heaven.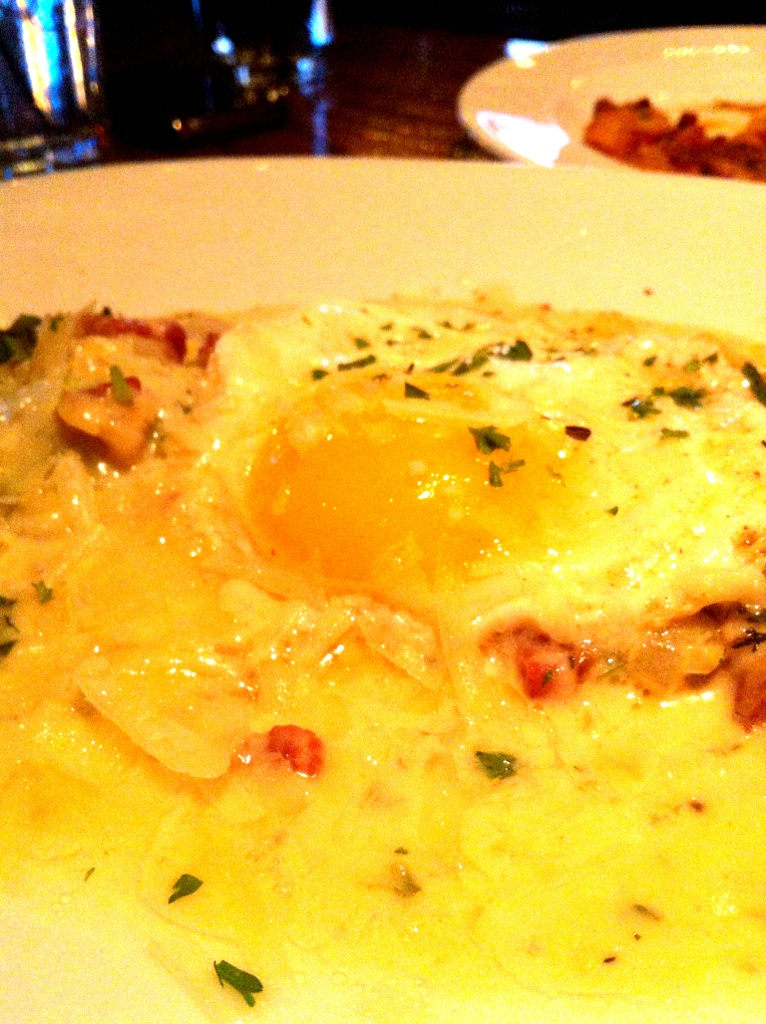 English pea ravioli Carbonara style with pancetta, cipollini onion and farm fresh egg.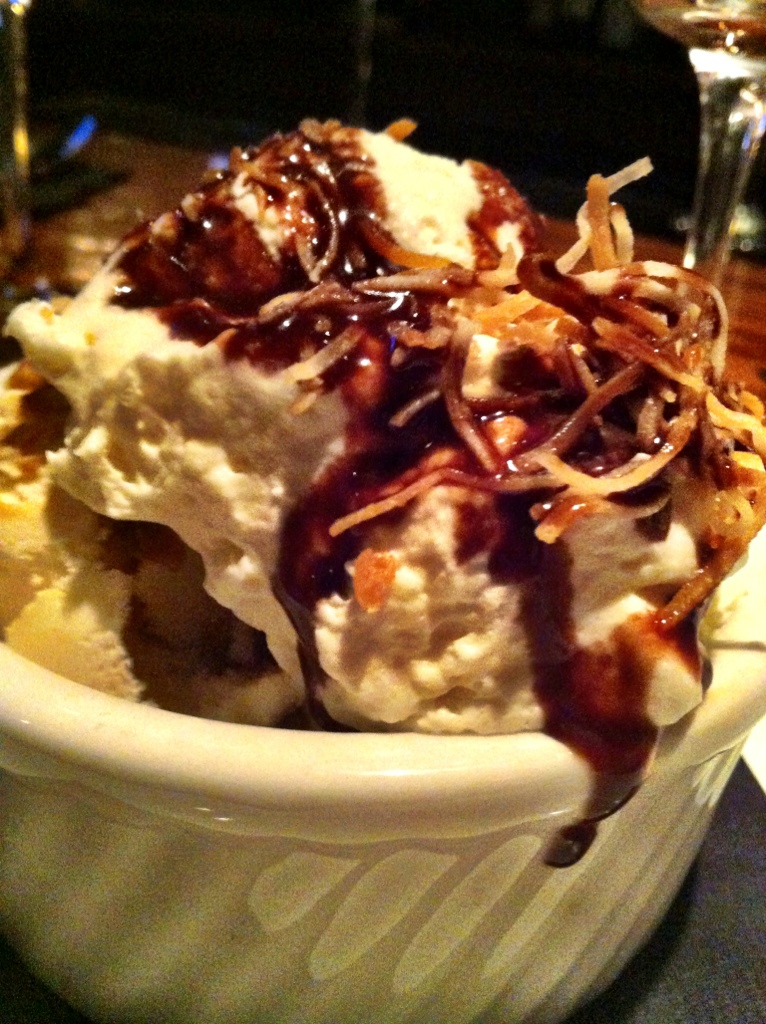 I am not always a dessert person (I swear) but this caramel cashew goat cheese gelato with toasted coconut, whipped cream, chocolate sauce caught our attention.  A brilliant blend of flavors and texture, topped with toasted coconut.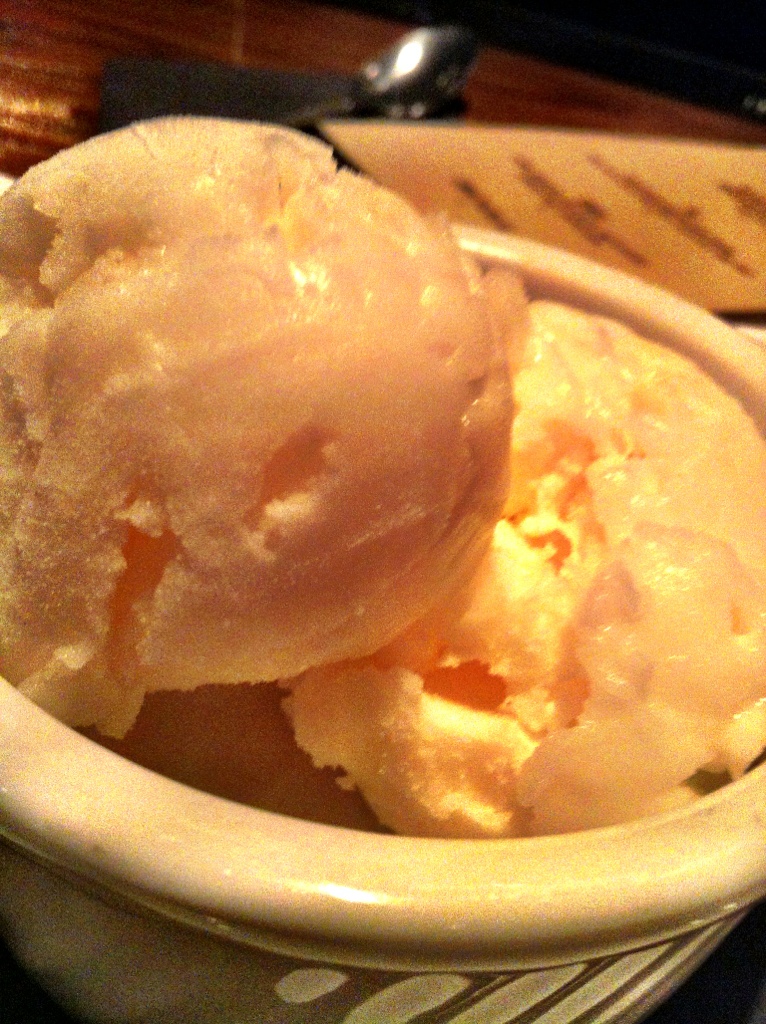 And of course – refreshing lemon Italian ice.
Even during the hectic-ness of a post-Cubbie game and Market Days wildness, socca was the perfect stop to end the night.  Thanks Roger and team for the deliciousness!