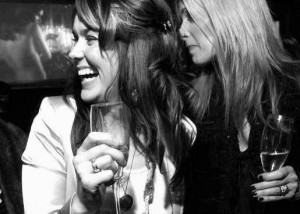 The Foodarazzi
Candid photography of important food.
TheFoodarazzi: the stalking, loving, overall obsession, and candid photography of prominent, mouth-watering, lip-smacking good food. We all know the term "paparazzi", the ever candid photos of prominent celebs, however, in my opinion food deserves some love too.
People say there is always something in life that defines you. For me, quite simply, it is food. Food is the most common denominator between people. We all have our favorite childhood dish, our favorite pizza, or our favorite restaurant. We all share a love for gooey, fresh out of the oven, chocolate chip cookies. Food is a topic that crosses all borders.
While many like to talk about food at length, I also happen to like to take pictures of it as well. I love to capture these candid moments of culinary perfection, in an urge to make it last forever.
At a very young age, I became obsessed with food. Growing up with an Italian family had its crazy times. Well, they were mostly crazy times, but there was always great food. In the middle of the whirlwind of yelling, arm flailing, and suggestive hand motions, there was always peace in the antipasto.
I've stalked good food my entire life. This is what defines me: the food. One image at a time.
Amanda Puck is a recognized leader in the hospitality, event and public relations industries in Chicago as the Director of Strategic Brand Development for Mariano's. Formerly the EVP of XA, The Experiential Agency, where she was responsible for the successful blend of traditional and new media tactics. A foodie first, Amanda was the Managing Partner of Spago Restaurant and also the two-time Emmy Award winning host of "Check, Please" on WTTW Channel 11 for its first two seasons in 2001 and 2002.